Our sock holder is made of durable and heavy duty, heat, wear and corrosion resistant stainless steel, built to withstand heavy sock fillings.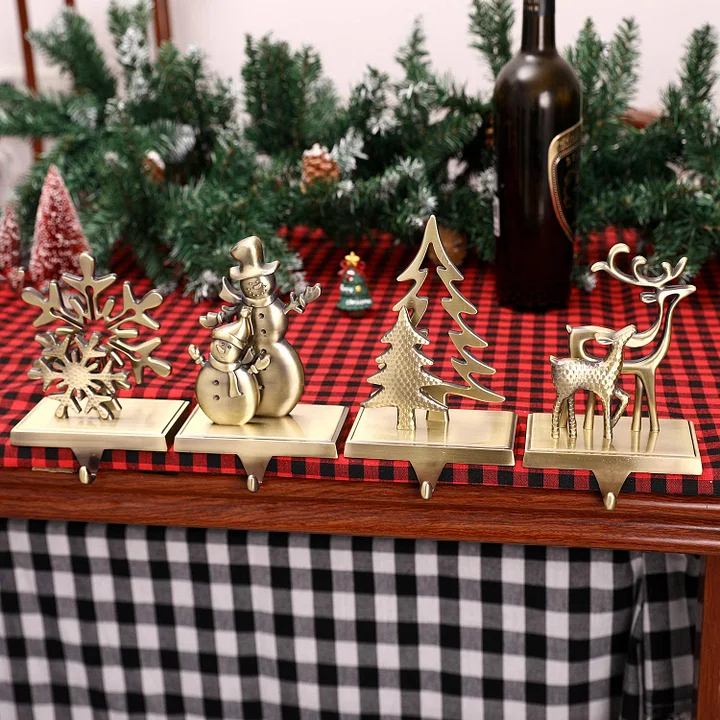 Classic Design:
The classic snowman, snowflake, reindeer and pine design. Made with unique holiday cheer that creates beautiful memories to treasure for years to come.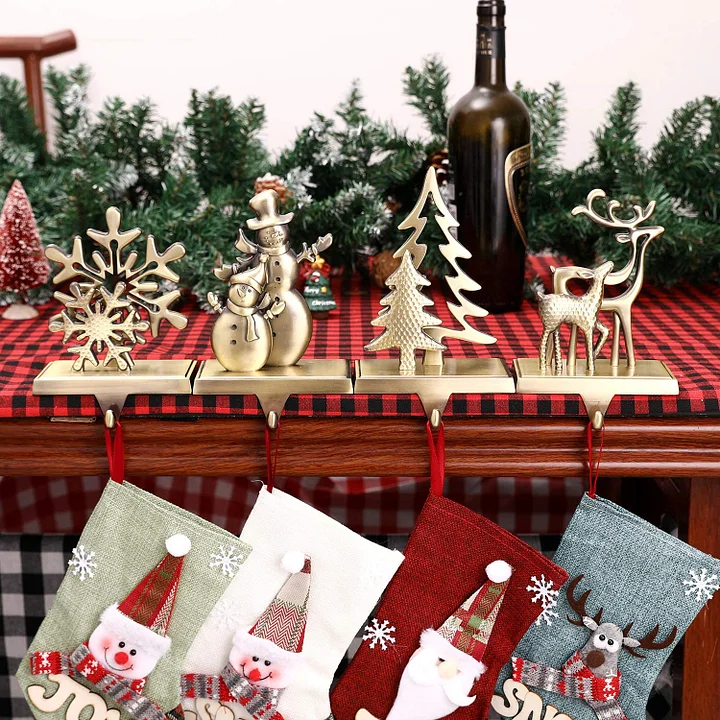 Size
The shelf bracket is approximately 4 " x 7 " x 6 ". It can hold socks less than 15.0 lbs safely, you can fill your Christmas stockings with many gifts.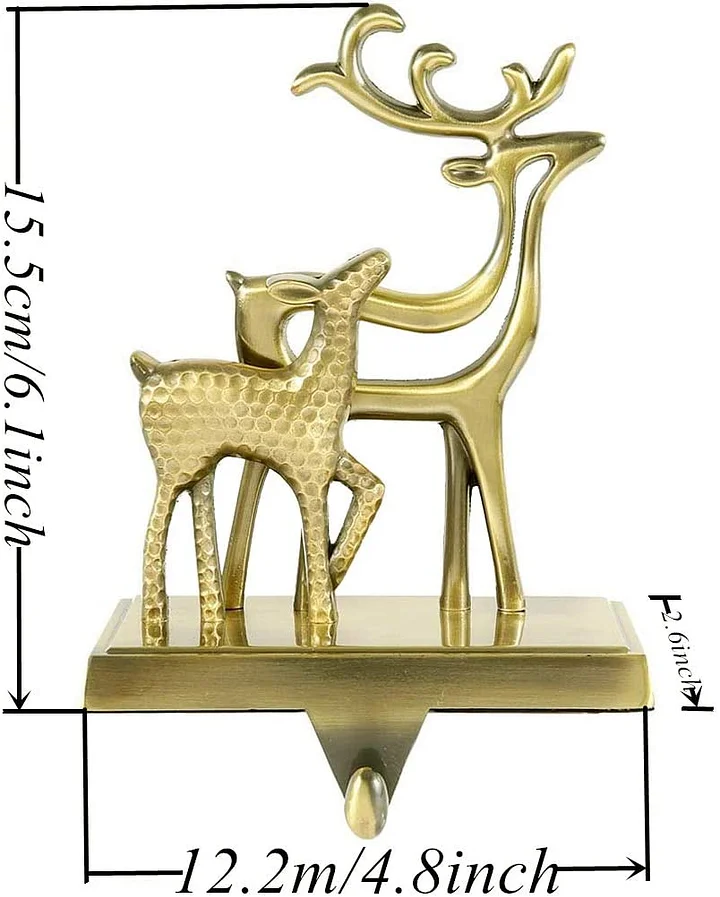 Holiday essentials:
Widely used for hanging Christmas ornaments, festive season decor, stockings, garlands and lights on blankets, bookshelves, stairs and more to add a holiday decorative touch, it does not interfere with other Christmas decorations in the fireplace.

What You Get:
Package contains 4 sock hangers. If there is any quality problem of the tablecloth hangers, please feel free to contact our customer service for further assistance.