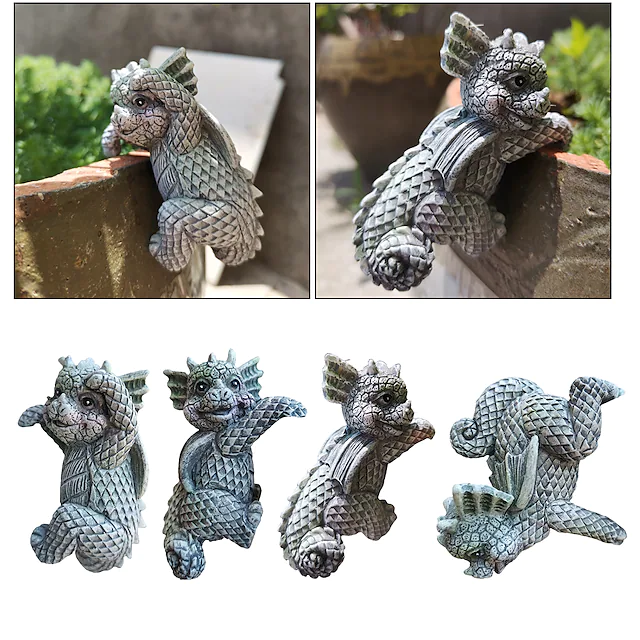 Fascinating appearance: Cute dragons start an adventure in the garden, and every dragon seems to be moving. They are so cute that they can be placed on the edges of flower pots, flower walls or storage shelves in the home, and any scene decoration is very suitable.

Specifications: The set includes 4 lively dragon resins. Product size: Hanging dragon with both feet: 5*4.5*6cm, Hanging dragon with both hands: 3.5*4.5*7.5cm,Hanging dragon with one hand: 4*4*7.8cm,Hanging dragon with tail: 3.5*4.5*7.5cm.

Appearance details: Every dragon has super cute and realistic details. Each frog is unique, and the statue mini made of durable resin material is beautifully packed and easy to carry.

Decoration: The statues hook these charming statues to the edges of potted plants, photo frames, lampshades, etc. Suitable for garden, bookshelf, living room and office decoration. Add lively fun to the surrounding environment.

Wide range: perfect gift ideas for all ages and all celebrations – everyone loves fairies and creates their own fair garden series. Have fun and help your children and grandchildren believe in magic. Create new family traditions by collecting scenes.