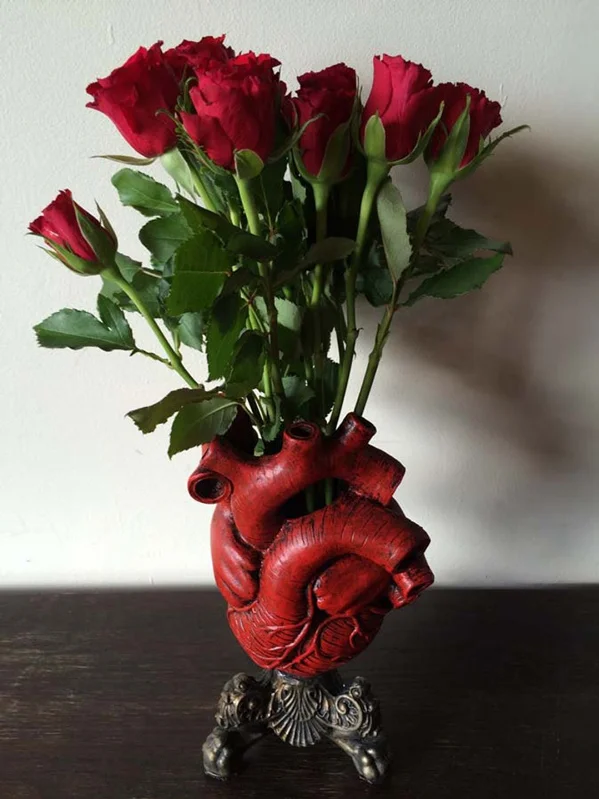 Our Abstract Heart Vase ❤️ represents compassion and understanding, life-giving and complex. It is a symbol for love. Often known as the seat of emotions, the heart is synonymous with affection. ... Hearts also carry senses of intellect and understanding, as well as connotations of the soul, along with come will and courage.



Benefits:
✅ Unique & Abstract design - not available in retail stores.
✅ Handcrafted for each order (limited quantity).
✅ Sophisticated decoration.

Product Details:
Material: Resin
Size: (refer to images for size)
Weight: 0.7kg
Theme: Abstract Heart Design
Package included: