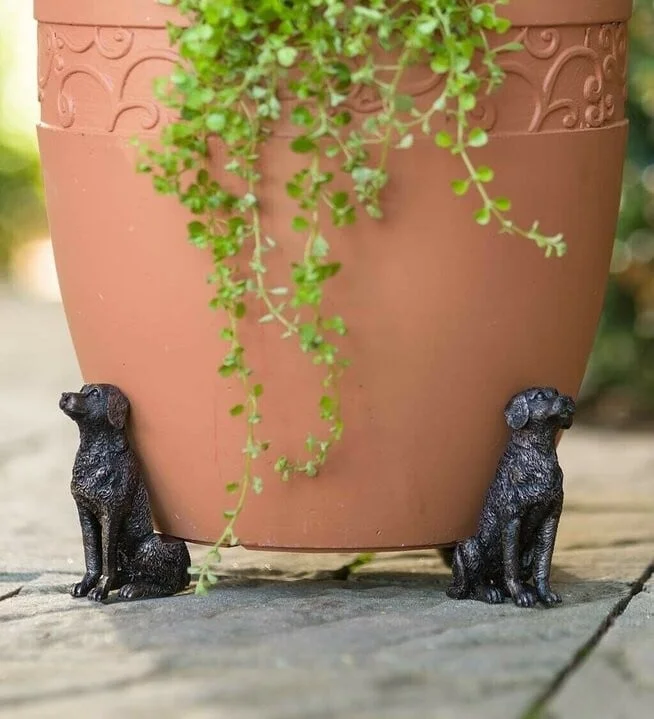 Don't worry about the size, it is suitable for any size potted plant
This set of 3 Animal Decorative Feet hold up any size pot to improve drainage, air circulation and prevent water-logging. Decorative Feet help to promote healthier plants and prevent your planters from leaving rings on your floors or patio.
These highly detailed animals are works of art in their own right, adding a decorative touch to your container. Your Decorative Feet will keep their good looks in every season.
Durable and Weather Resistant – Crafted from a crushed stone poly resin for a stone like feel. Each set of 3 feet can support pots weighing up to 50 pounds.
Designed for Indoor and Outdoor Use - Decorative Feet will add a new look to many other items including house plants and other decorative vases in your home.
Beautifully packaged, this set of decorative feet is perfect for animal lovers and gardeners celebrating any occasion from Mother's Day to birthdays or any holiday.
Holds up planters and pots off your floor, porch or patio

Improves air circulation and drainage to promote healthy roots

Prevents staining and rings on floors

Crafted of all-weather, frost-resistant poly-resin

Hand-painted in a lead-free, UV-resistant bronzed finish

Makes a great gift for gardeners or a treat for yourself