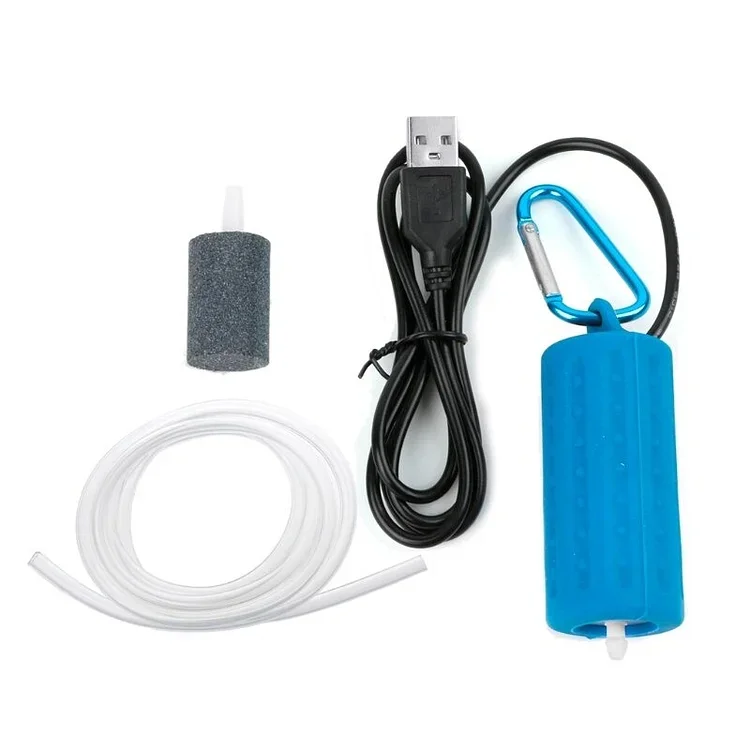 This fish tank air pump is small, light weight and portable with a durable buckle. Suitable for outdoor fishing, small to medium size aquariums, fish tanks, ponds and so on.
This air pump aquarium runs with a super quiet but high efficient motor. Compared to the electromagnetic pumps, it makes no sounds at all. Won't disturb you when sleeping.
Power consumption of this usb oxygen pump is only 0.2W, long service life, high energy saving. If you plug it into a 10000MAH power sources, it can last for approx 50 hours and still works efficiently.
USB interface is more convenient,small and portable and everyone can operate it
Mute. In the living room, bedroom, office and other quiet environment, there is no sound and can provide a better using experience for you

When fishing outdoor, transporting fish, and power outages at home, don't worry about the lack of oxygen in the fish
Package Included:
1×Aquarium Air Pump
1×Pipe 1m
1×Air Stone
1×Aluminum Buckle