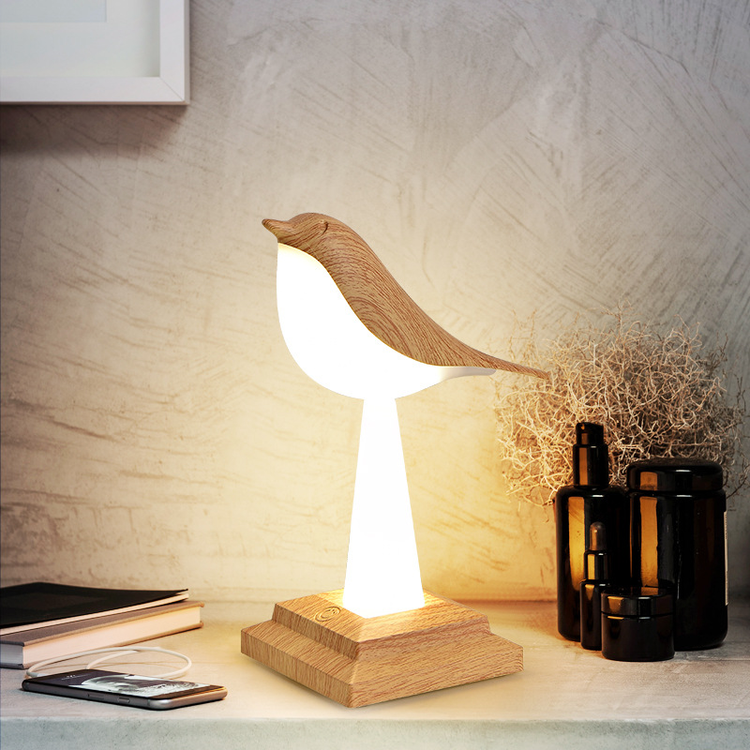 Aromatherapy magpie table lamp, which is a exquisite design, illuminated and interactive modern table lamp that is endlessly functional, and brings peace and prosperity to your home.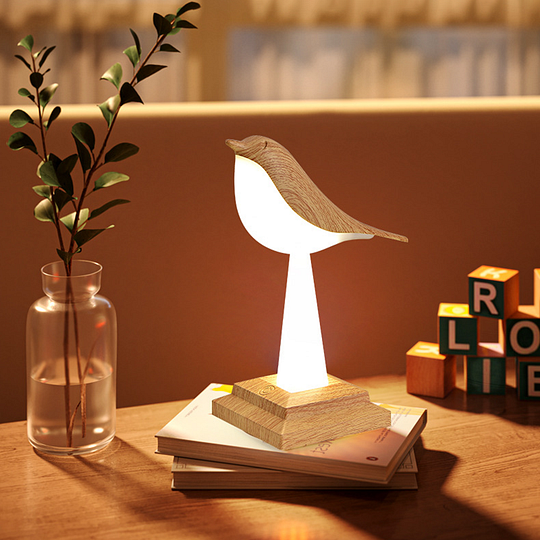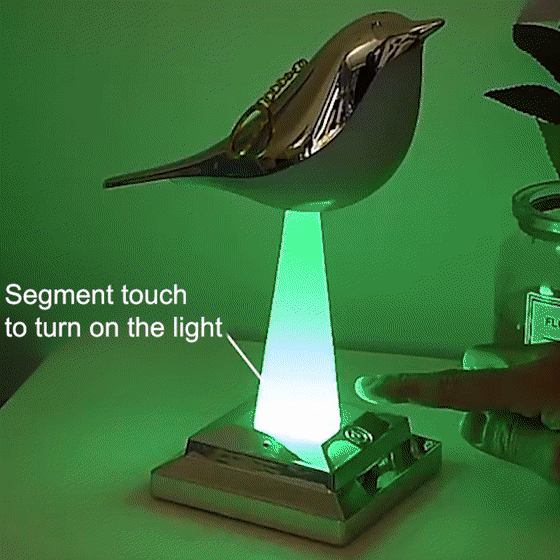 Unique Appearance
Magpie is the symbolize good luck and happiness, which has a solid texture and vivid image. The bird lights and poles are magnetically designed, can move freely, are flexible and easy to instal.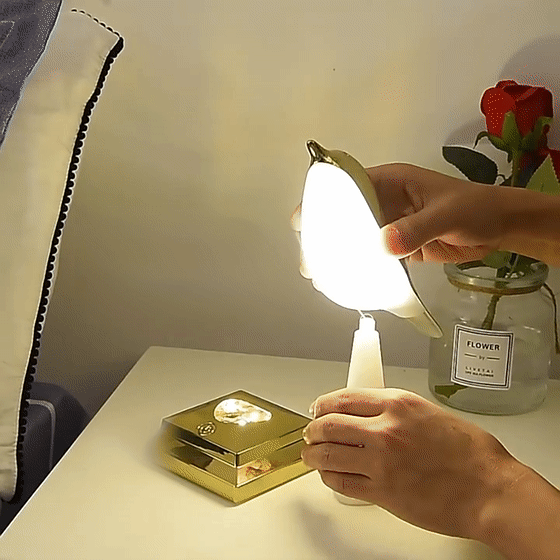 Aromatherapy Lamp
This bird shaped table lamp with gentle and diffuse LED light can be immediately turned into an aromatherapy lamp, it relieves pressure and creates a fragrance. The fragrance fills the whole room.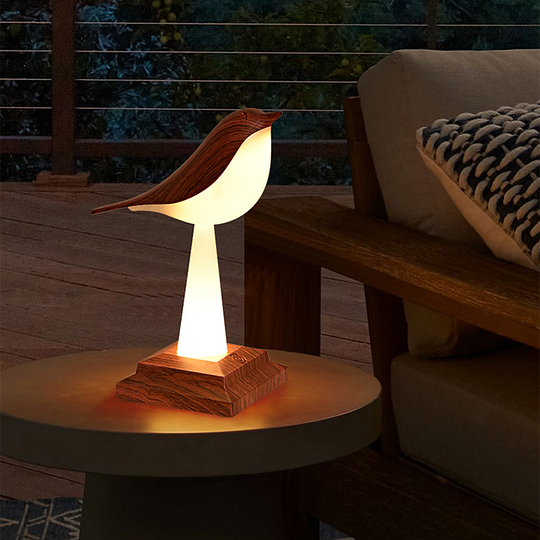 Stepless Dimming
The brightness of the light is adjusted in the range of 20%-100%, and it has a memory function. The light features white light, neutral light and warm light. The RGB dynamic light forms a unique atmosphere.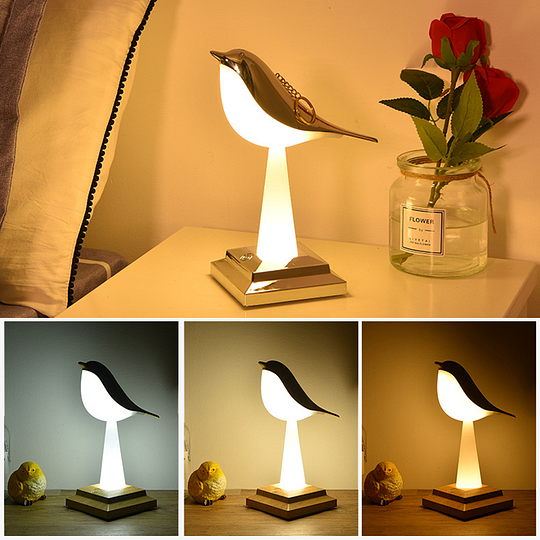 Exquisite Appearance
The night light with anti-slip base is safe, environmentally friendly and durable. Touch concrol, the bird and the base can turn on the lights in sections. Built-in 1800mAh lithium battery, it can sleep with you all night.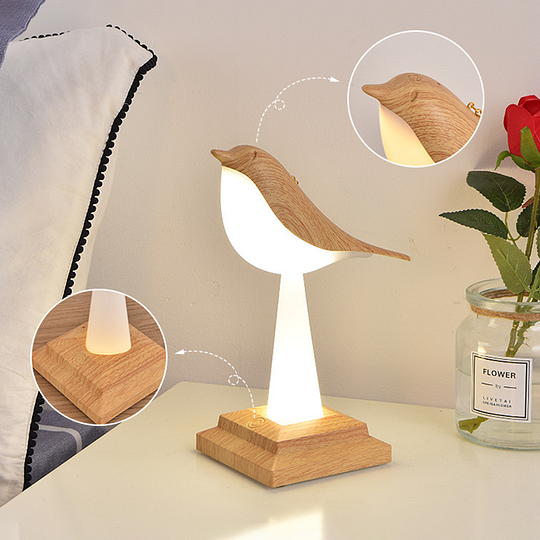 Home Decoration
Light-transmitting PC lampshade, comfortable and more eye-friendly, the LED light has high color rendering and no flicker. It is a good choice for use and decoration in the bedroom, office.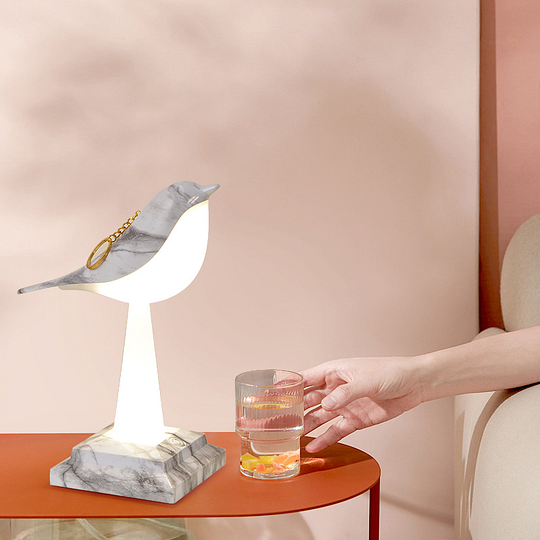 Best Gift
Mood lighting provides good luck and happiness with minimalist design. The cute bird night light can be given to family and friends for birthday, Thanksgiving, Christmas or any other occasions.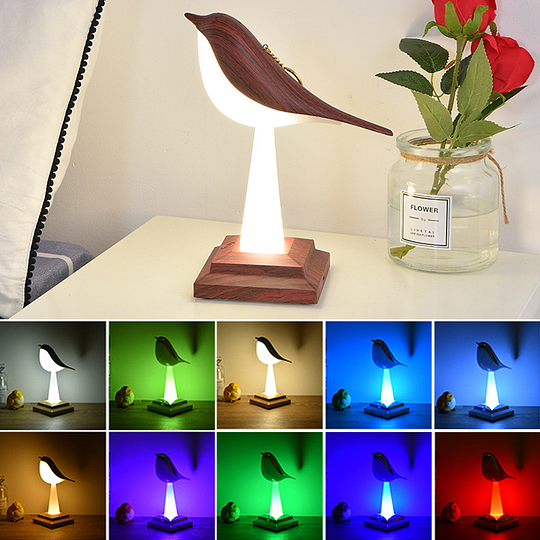 Specifications
Color temperature: 3000K-600K*2
Power: 6W+5W
charging time: 1-3HMaterial: ABS+PC
Battery capacity: 1800MA with protective plate
weight: 0.36kg
Use time: long bright 15H