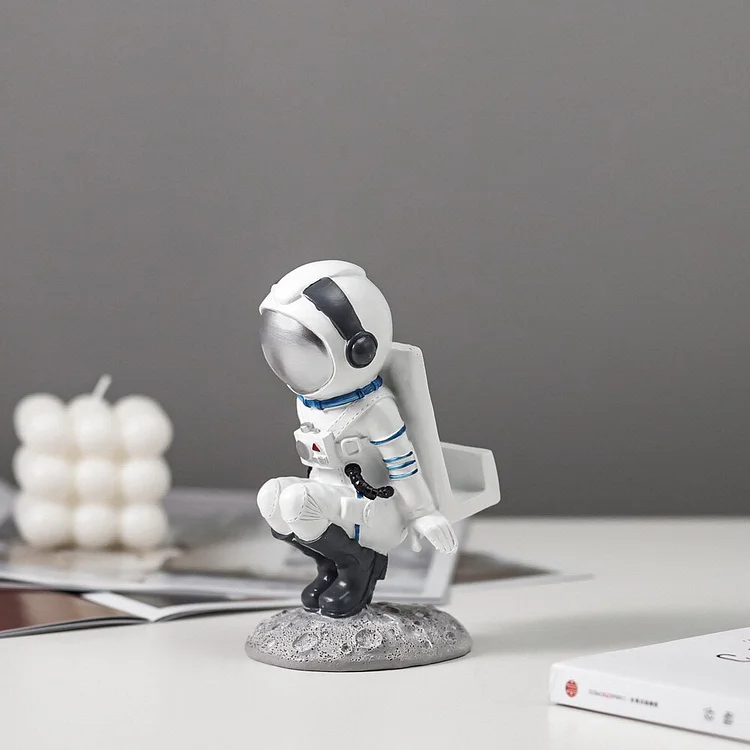 Do you want to make your place the center of attention with a distinctive and eye-catching decoration?
Our Astronaut Figurines Resin Spacewoman™ is the most incredible figurine you have ever owned for your home. It has a charmingly abstract design and appeals to the viewer's desire for anonymity, making it more appealing to a wider audience and a wonderful addition to any home's decor. Children's curiosity, creativity, and imagination may also be stimulated. Your home's small spaces can benefit from having their decor appeal updated. It has a solid construction and no unpleasant smell because it is made of high-quality resin. No matter where you place it in the house, I believe you'll notice the atmosphere it creates.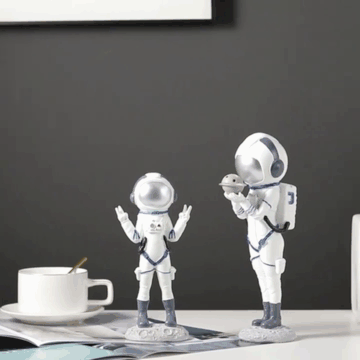 Why should you have this Astronaut Figurines Resin Spacewoman™?
Mini Astronaut Figurine: These mini astronaut sculptures are stunning and can encourage people to investigate the unsolved mysteries of space. It can give your decorative space new life.
Creative Sculpture: Its lovingly crafted artwork embodies the simplicity of the environment as a whole, the fine, attention-grabbing details, and the artistic value. It is visually stunning. It will look great in the decor of any house.
Premium Quality Material: It is made of resin, which is long-lasting and won't deform when exposed to sunlight or freezing temperatures. The surface is supple, inviting to the touch, and simple to maintain.
Beautiful Home Decor: A beautifully crafted statue that fits in with most interior design styles. Simply put it where you want it, like a bookshelf, mantel, TV cabinet, nightstands, table, desk, etc. Everyone's attention will be drawn to it.
Great Gift Idea: For children, young boys, toddlers, and teenagers in school, this astronaut figurine make the best birthday present. A child's journey to space can begin with the aid of these miniature astronaut sculptures and educational crafts.
Specifications:
Material:

 RESIN

Feature:

 Female Astronaut Figures

Color:

 White+Silver+blue