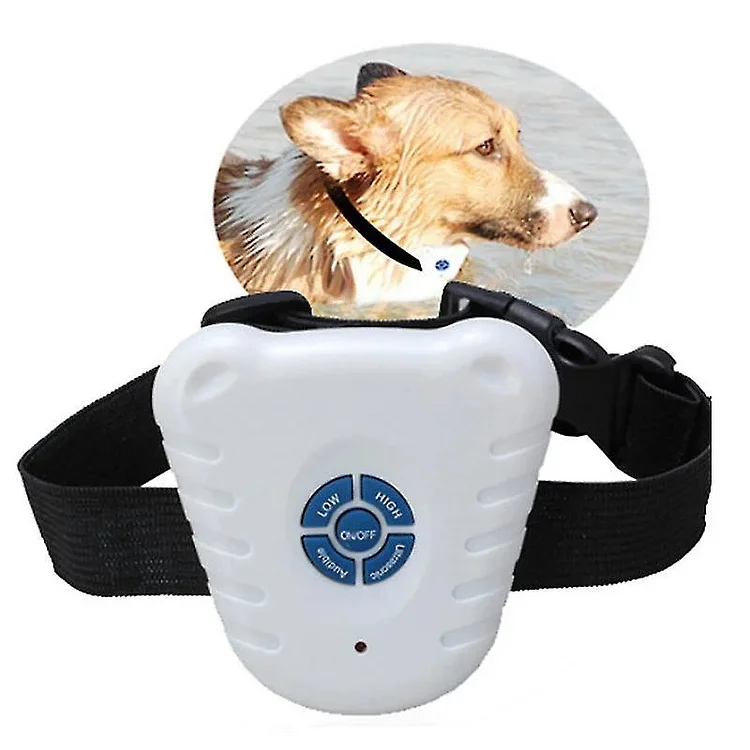 It does not make secondary noises while stopping the barking, allowing you to work in a quiet environment

It's also rainproof for normal use in rainy days. Pet safety first. As pet lovers, we don't want the bark-proof collar to cause any stress or distress to your dog.

The Anti-Bark Collar for Dogs is a gentle corrective collar that uses only vibration and does not involve shock. This barking collar is great for training and indoor and outdoor walks

The Bark Collarfor Small Medium Large DogsDog Anti-Bark Collar is made from a sturdy, adjustable nylon strap that can be adjusted from 6-23 inches. Suitable for dogs of all sizes from 11 to 110 pounds. Suitable for all breeds of dogs. So whether you have a large retriever or a small Pomeranian, this is the device you need to stop the barking once and for all.