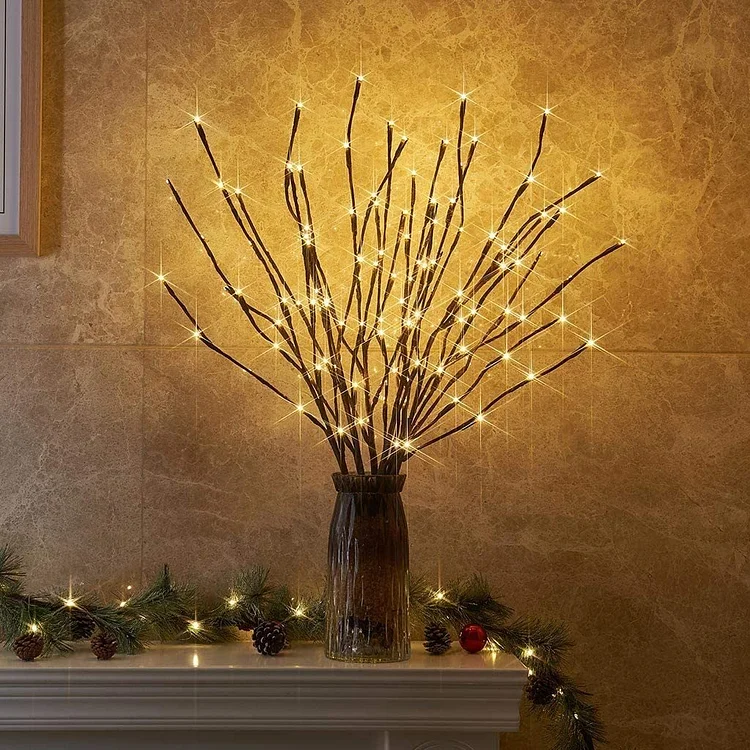 🌟Keep yourself spiritually centred and grounded with The Blessed Willow Branches. Delight in the warmth of mother nature and let go of pain and suffering to grow anew.
🌟Light Up Your Life:Invite the magic into your home with these adjustable twinkling lights, designed to be placed in a decorative vessel of your choice. Choose a few or many, to create the abundant statement piece you desire.
A Beautiful & Unique Gift:Whether it's for a birthday, anniversary, housewarming, baby shower or just because, The Blessed Willow Branches is the perfect gift for any occasion.
*Branches can bend freely
Specification:
Color:Warm Light
Size: D9×H22cm/D3.5×H8.7inch
Power: 0.06W Single Lamp Bead
Voltage: 12V