SIZING BY BREED

S - Chihuahua, Pomeranian, Cat

M - French Bulldog, Corgi, Bolognese, Japanese Chin, Maltese, Papillon, Yorkshire Terrier, Miniature Schnauzer

L - Beagles, Cocker Spaniel, Miniature , Norfolk Terrier, Toy Poodle, Bichon Frise, Shih Tzu, Border Terrier, Cavalier King Charles, Fox Terrier, Jack Russell, Apso, Boston Terrier, Miniature Poodle, Pug, Westie,

XL - English Bulldog, Staffordshire Bull Terrier, Whippet, Basset Hound, Dachshunds

XXL - Golden Retriever, Labrador, Boxer, Standard Schnauzer, Border Collie, Alaskan malamute, English Springer, Kelpie, American Staffordshire Terrier, Siberian Husky, Australian Shepherd, Shetland Sheepdog, Australian Cattle Dog, Poodle, Giant Schnauzer

XXXL - Dobermann, German Shepherds

You May Be Wondering...
Why your furry kids are always barking for no reason, urinating and defecating in the house, or even destroy everything in your house!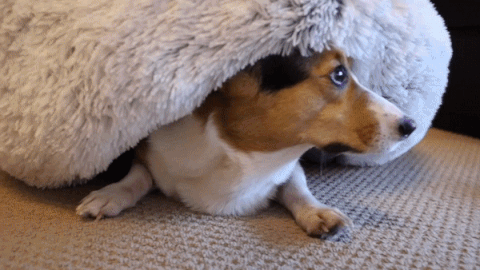 Pets' Anxiety affects not only your life but their health as well
Separation anxiety is often the main cause of these bad behaviors. Since pets have a sense of time, when you leave your pet for work, they know it will be a long time before you come home. But when they are alone, their anxiety builds up, and over time, not only causes them to engage in stressful behaviors but also affects their health!