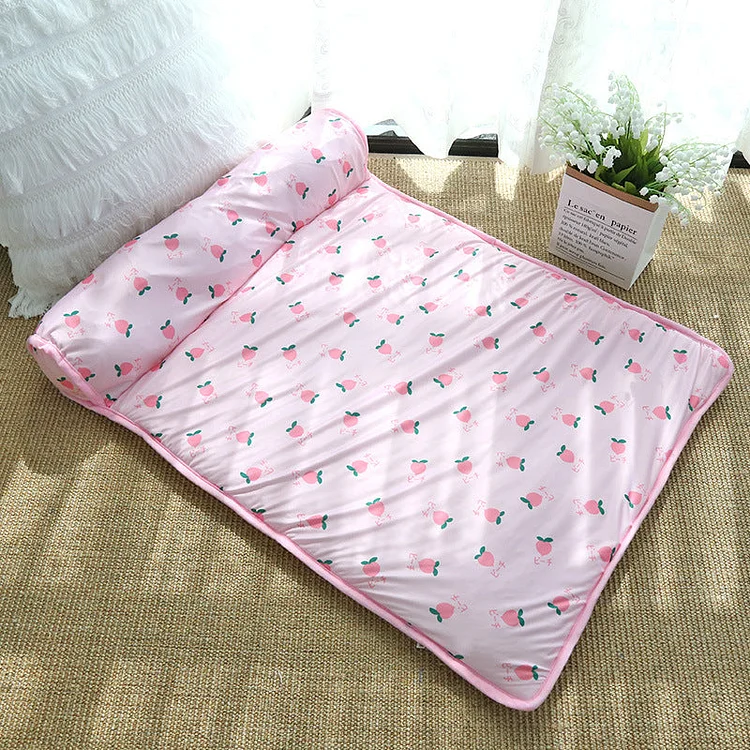 🍓TWO SIZES FOR ALL SMALL DOGS AND CATS- In summer, furry animals are always upset because they need a cool mat. The summer mat is 23.6"*15.7"(inches) 31.5"*23.6" in size, suitable for small dogs and cats (only for cats and puppies, not for giant dogs),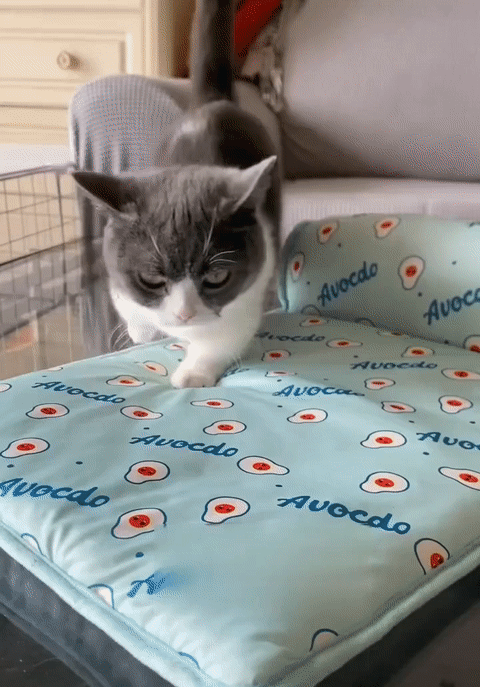 🍓UNIQUE MATERIAL - The pet mat is made of self-cooling fabric layered with light cotton padding to ensure it is breathable, soft and comfortable. There is no risk of being eaten by your pet after it is damaged, not like a cool gel type dog pad. It is the healthiest pet cooling pad to ensure the safety of your pets.
🍀With pillow-Do you want more comfort for your pet's sleep? Choose the pet sleeping mat, the soft and comfortable pillow helps the pet fall asleep quickly, and the highly enveloping mattress allows the pet to sleep until dawn

✅MACHINE WASHABLE - The cool liner is made of soft fabric and is safe for people and pets. It is machine washable, making it very easy to clean and change. Lightweight, portable and foldable, making it ideal for outdoor and car travel.
⭐BEAUTIFUL PATTERN - Not only does it keep you cool in summer, but it also decorates pet areas such as dog/cat beds or kennels. Your furry ones will like this comfortable cushion