Our cheerful Woodland Snowman with Solar Lantern makes any holiday display merrier. Sturdy resin snowman decoration has the look of carved wood and sports a snow hat with holly, red scarf, and a friendly smile.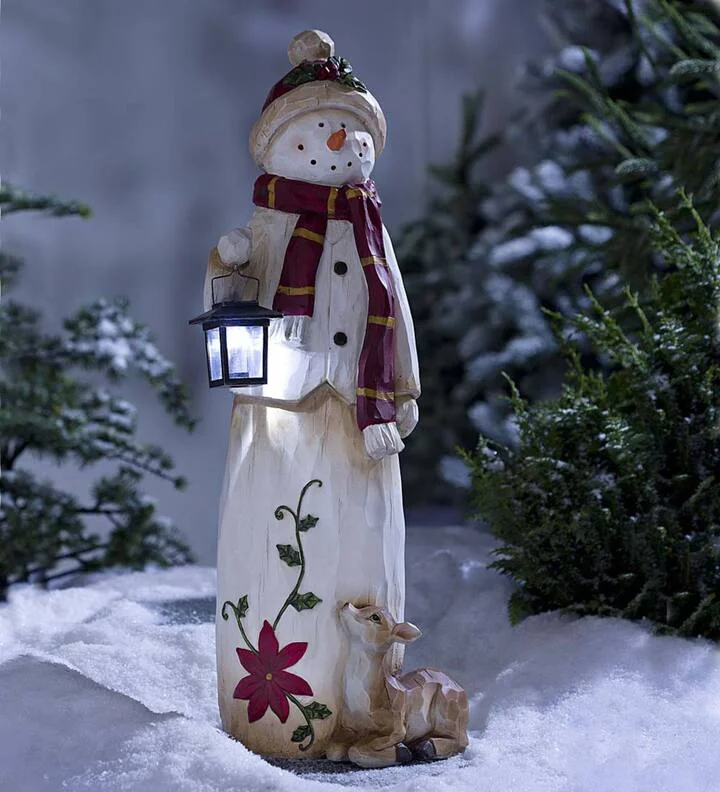 Snowman holds a lantern that glows at dusk, so he's the perfect addition to any entryway or porch. A sweet baby fawn snuggles close while a beautiful red Poinsettia adorns his base. He's sure to make a great addition to your holiday display for years to come!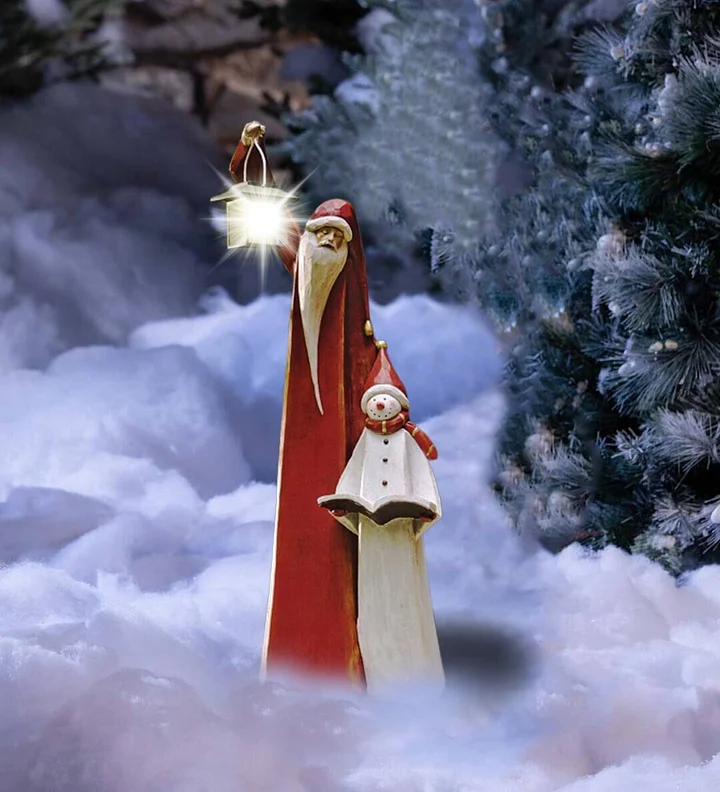 Our weather-resistant Santa yard decoration features a snowy white beard, kind face and long red cloak, while the smiling snowman adorns a red and gold snow hat and scarf. Coming alive at night, Santa's lantern's solar panel absorbs the sunlight during the day to release a white glow in the evening.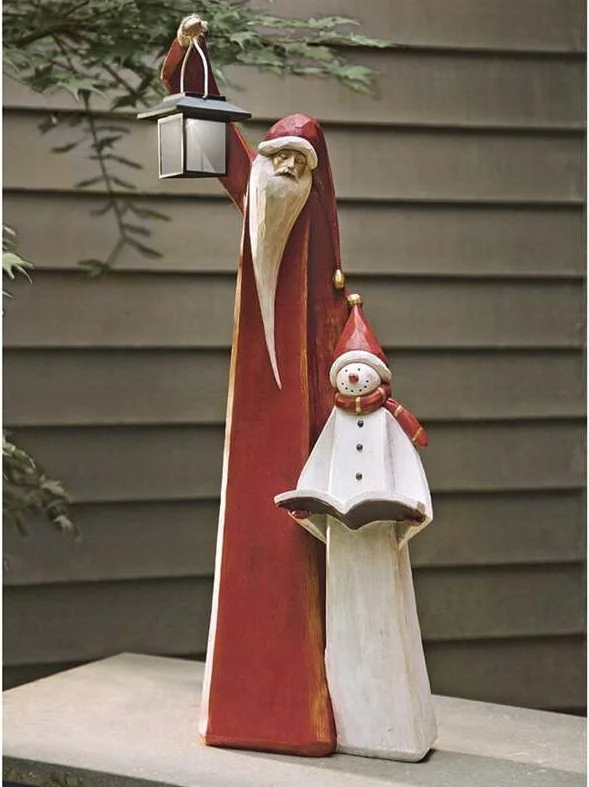 Place this magical pair on your porch, deck or by an entryway to greet family and friends with the magic of the season. Our Santa and snowman also make a charming addition to your interior holiday décor. This Christmas duo is sure to catch the eye of young and old during family gatherings or holiday parties. For brightest lantern glow, place our snowman and Santa lawn decoration in full sun.
Santa holds a solar lantern with white LED
Detailed design appears hand carved
Weather resistant for outdoor use
Resin
Size: 9W x 30H