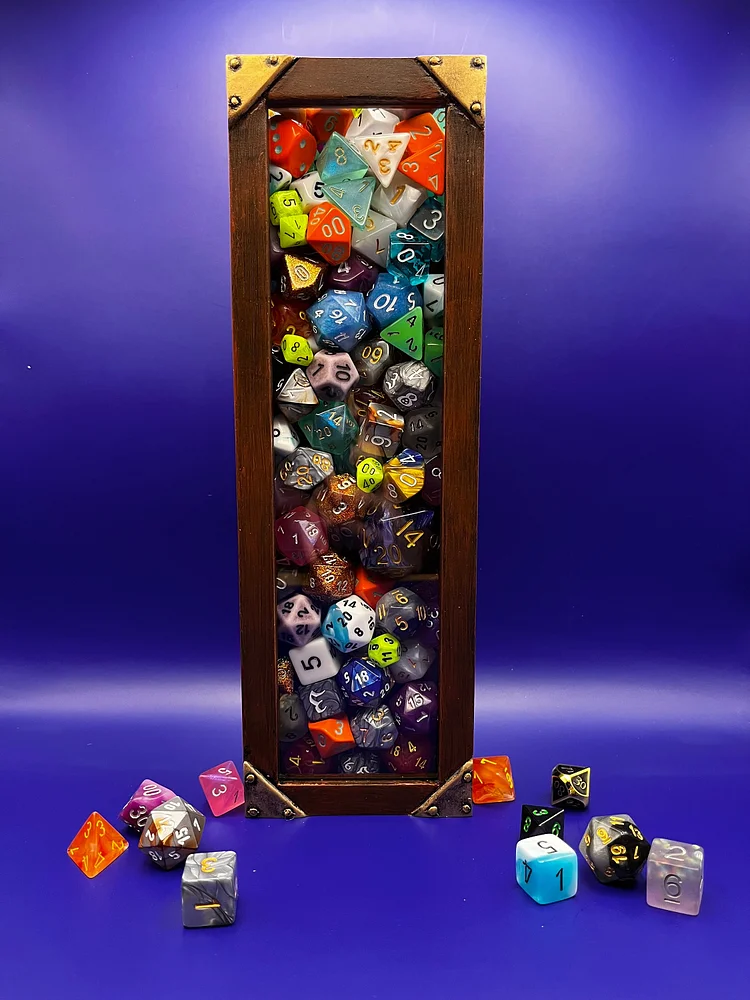 Are you or someone you know a dice goblin? Time to put those math rocks on display for the world to see! This book nook will fit nicely in between your D&D books!
It may be a great gift for Dungeons and Dragons (D&D) or Pathfinder gaming fans.The dark wood is smooth and unmarked, with surprisingly few signs of wear despite its apparent age.

Our fun new Book Nook for your RPG dice collection! We all love our gaming dice – why leave them hidden in a bag? Show them off on your bookshelf along with all your RPG Manuals!

Dice Display Book nook to display your favorite, most beautiful or loyal dice.
A great way to display your dice collection - or those dice that deserve praise and admiration for years of service and successful adventures and battles.

Our custom design has an adjustable dividing wall allowing you to hold more or less dice – this Book Nook will grow with your dice collection!
The vertical height of the Book Nook matches standard RPG manuals (Dimensions: 11.5" x 8.5" x 4").

This Book Nook was hand built / hand painted (not molded or printed by a machine). It has been hand-signed and numbered making it an individual piece of art.