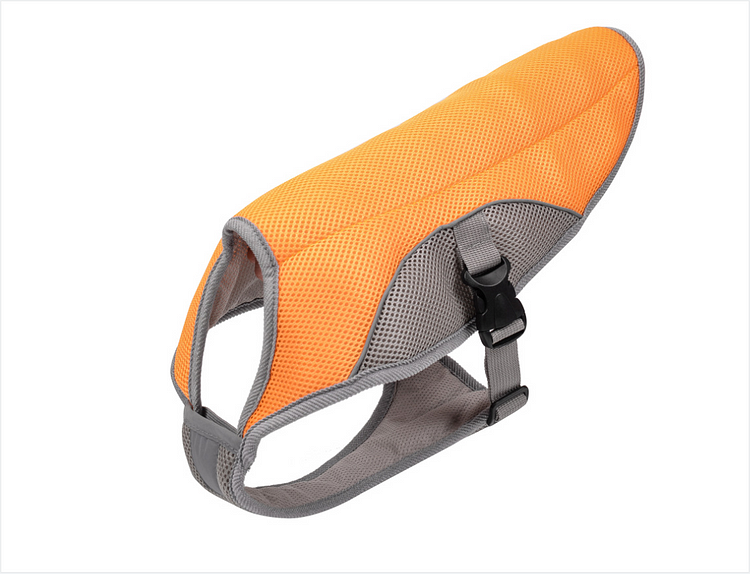 The Dog Cooling Vest uses natural evaporative cooling principle to help to dissipate your dog body heat quickly as water evaporates from the vest in the summer. It's easy to use, non-toxic & environmental friendly. The dog cooling vest is made of soft, comfortable & breathable mesh fabrics that provides sun protection and keep your dog cool in sunlight. It's suitable for all dog breeds.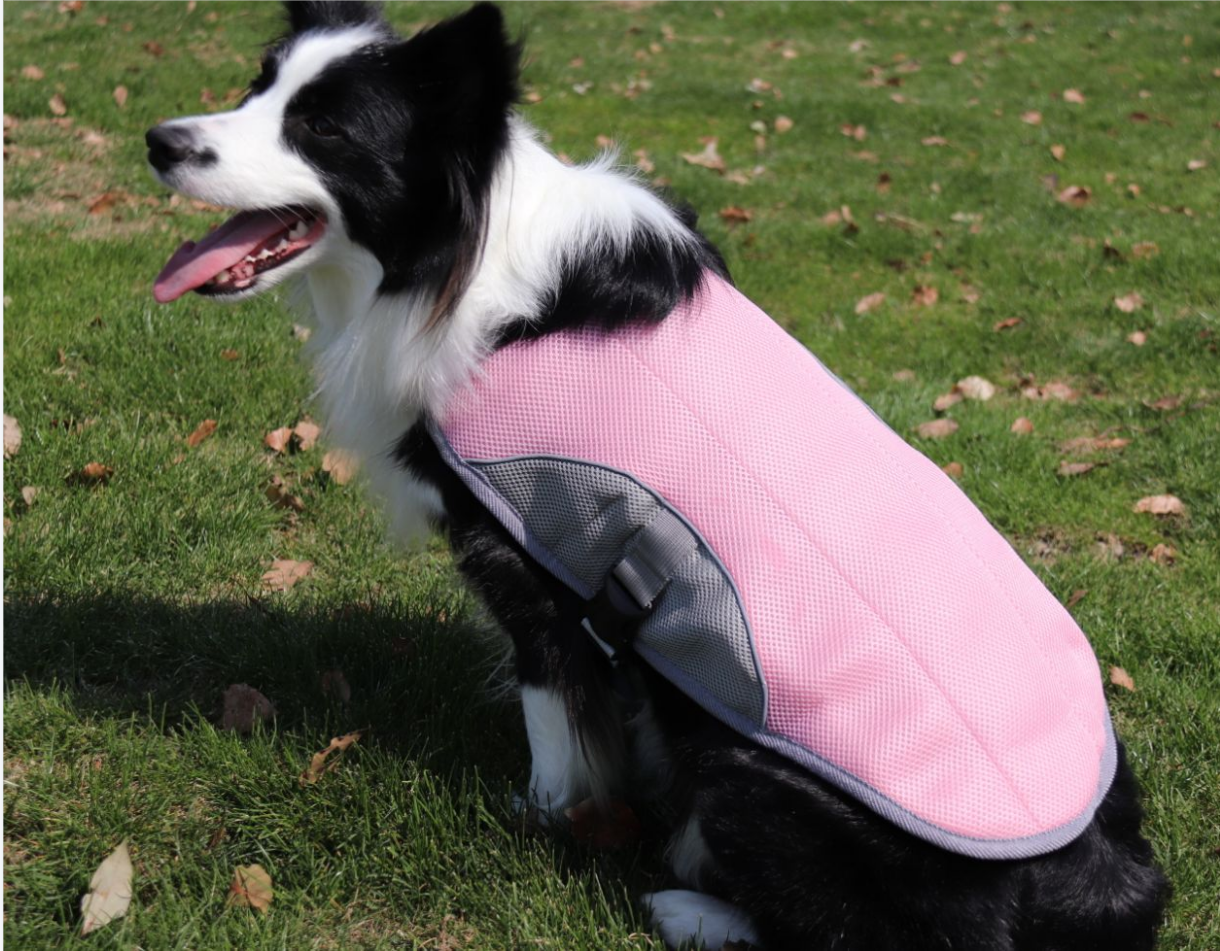 🐾Soft, Cooling & Breathable Mesh Fabric

– It's uses natural evaporative cooling principle that dissipate the body heat effectively as water evaporates. The dog cooling vest is made of soft, comfortable & breathable mesh that helps keep your dog body temperature down in the summer.
🐾Easy to Use

– Simply soak the vest in cold water, wring off excess water and put it on your dog. When required, pour additional water to the vest to keep it cool. No toxic materials, no electricity required and environmentally friendly.
🐾Easy to Put On and Take Off – Designed with durable quick snap buckle and adjustable straps for easy, convenient and better fitting.
🐾Reflective Strip

– Provides high visibility for better night safety.
🐾Easy to Clean

– Easy to wipe clean. It's machine washable or can be hand wash.
🐾Size Guide: Sizes are determined by Chest Measurement around a dog's rib cage, just behind the front legs. Suitable for Dogs with Chest Girth 40 – 90 cm / 15.7 – 35.4 inches. See below Guide for more details.
Dogs do not sweat to cool their bodies like humans. Instead, dogs primarily regulate their temperature through their mouth, by panting. Therefore, walking or exercising your dog in open summer heat can risk heat stroke. And, heat stroke in dogs can be fatal.
🐾Size Guide (Approximate)
1. Measure around your Dog's Chest just behind the front legs with a soft measuring tape.
2. Please add 1 – 2 cm / 0.5 inch for allowance or comfort fit.
3. Match the measurement to the Chest Girth Range & choose the Size. (eg. Chest Girth = 52 cm, choose Medium)
4. Check to ensure that the chosen size Neck Girth is larger than your dog neck girth so that it can fit.

How to fit the Dog Cooling Vest ?