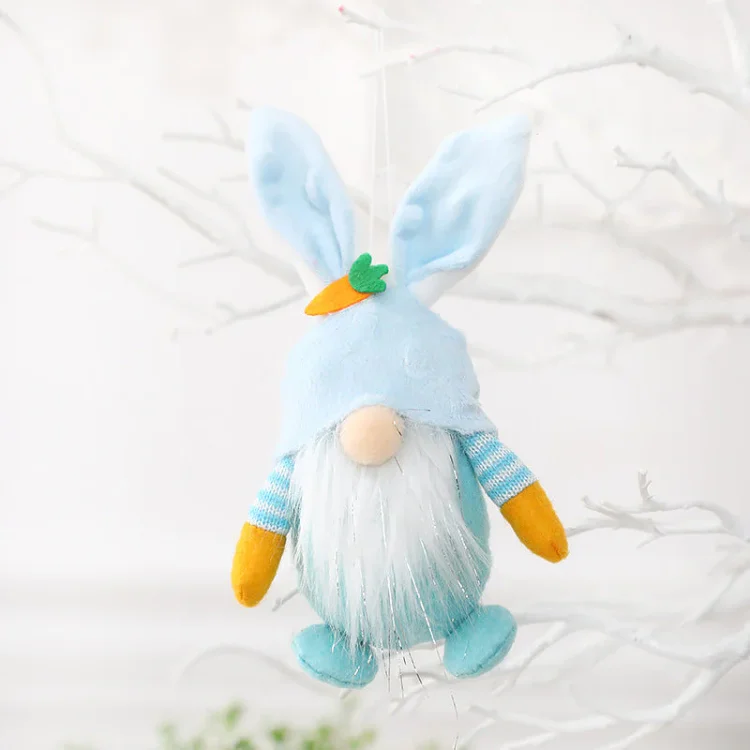 【Size Dimension】 Easter decor package included - 1 x Esther Gnome Plush Toy, they are the perfect romantic Valentines day decorations for your home with the perfect size design, each gnomes plush about 6.7" tall and 2.4 " wide. Long white beard and cute nose, long leg can adjust different pose to display
【Premium Material】The cute gnomes are made of of soft felt and Non-woven fabric. The inside of its hat and hands are supported by iron wires. Allowing to various any cute postures. Due to each plush doll is 100% handmade. There is a slight different on size and weight
【Versatile Decoration】Decorated on the table, bookshelves, living room, fireplace, window, or anywhere in your home. These adorable Easter Mr gnome plush and Mrs gnome plush will create the special atmosphere on the Easter
【Lovely Design】The Easter gnomes designed with traditional Easter blue, pink, yellow, green colors, The cute carrot or bow glued on the gnome's bunny year cap. they seem to be lively and saying "Happy Easter"
【Easter Gift】Esther Gnome Plush Toy perfect for holiday decorations, bring pleasure, warmth and happiness. Perfect for Easter gift to your friend or someone that collects, they will definitely be in love with these guys!