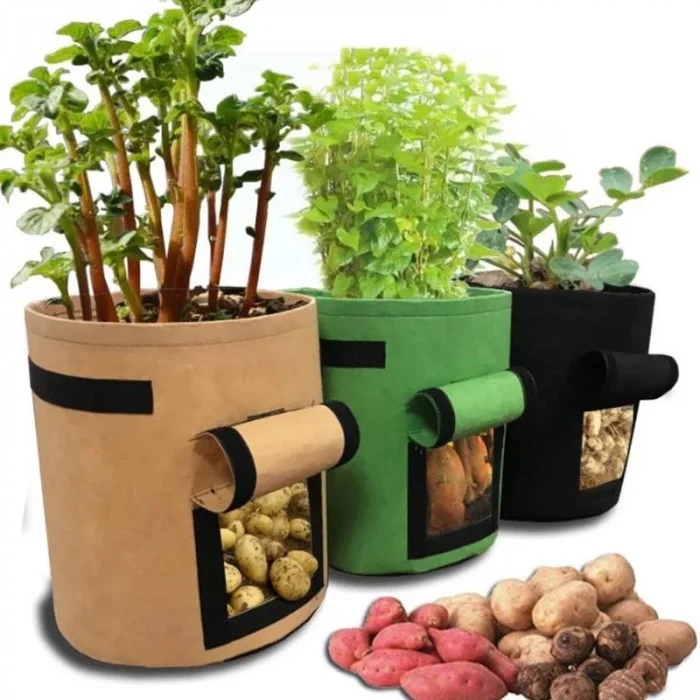 Do you like home-self planting? Have you ever been worried that there is no suitable place to grow vegetables? Now the Potato Grow Bag can solve all your problems and bring you more unexpected planting experience!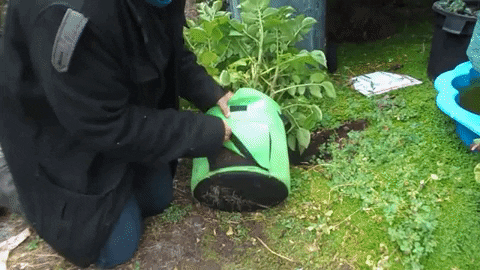 Easy to plant, grow and harvest your vegetables;
Choose freely for indoor and outdoor planting;
Corrosion-resistant, self-absorbent, breathable, durable, degradable, water-saving and drought-resistant;
Suitable for seeding, planting, pollution-free;
Ideal for patios or small gardens, like the balcony, sunroom, and outdoor spaces; can be used for potato, taro, radish, and other vegetables;
Convenience for being folded and stored during idle.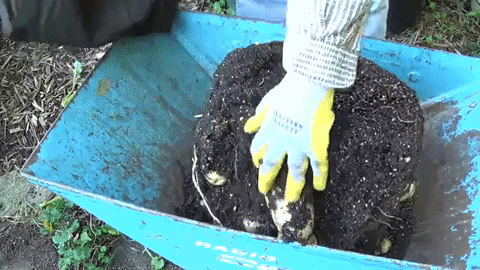 How to use (For example potato)
Half fill bag with soil or compost.
Plant 4 to 6 seed potato plants 4 inches deep.
Cover with more soil, water, and observe.
Harvest the potatoes from access flap, take the big potatoes, and keep the small potatoes to grow up in the soil.
Easy Operate & Use: Has a firm handle that allows you to move it easily, And does not need to remove plants and soil when harvesting plants. You can do it easily.
Grow Healthy: The grow bag has designed three vents to facilitate plant ventilation. Allows roots to breathe and grow healthier, boosts vegetables growth and yields, Prevents roots from circling, decreased the risk of transplant shock, as well as remove excess water.
Clever Design: The grow bag has designed a comes with visualization window, through which you not only can check whether your plant is mature but also you can easily harvest plants through the window, without having to dig in clay soil!
Super Sturdy: The grow bag used canvas and felt materials and have a double-layer design that is not only more environmentally friendly and durable but also easier to breathe to facilitate plant growth. And can be used repeatedly. Look forward to your harvest this year and in the future!
ENVIRONMENTAL PROTECTION – Planting bags made from environmentally-friendly materials, it will not pollute the environment and affect the quality of vegetables.
Size:
Package Includes: 1 x Plant / Potato Grow Bag