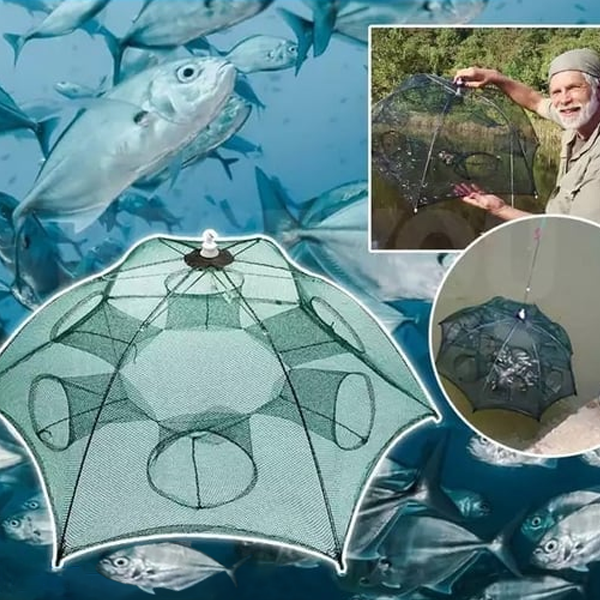 The easiest way to catch fresh live bait, crabs, marlin, lobsters and shrimp!

Upgrade to a thicker skeleton!

Prevents skeleton breakage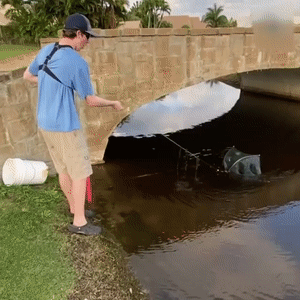 Open the umbrella, put some

little prawns or any bait

inside the cage through the holes to attract the fish, and throw the trap into the water. Just wait for the fish, shrimp, and crab to swim-crawl through the front and rear mouths into the cage so the prey cannot come out again.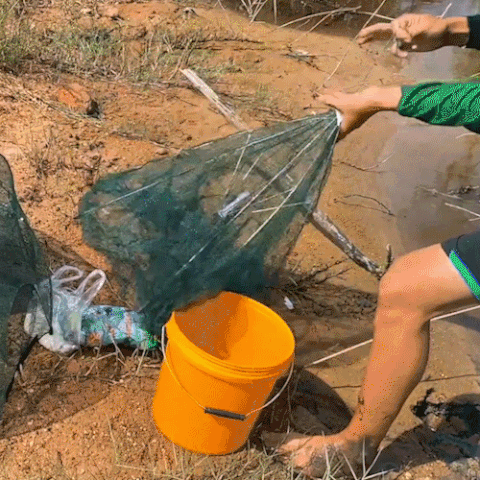 Easy to use as an umbrella

: Just pull the string on the top, and the net will be automatically opened which gives you the ability to catch multiple fish, bait, smelt, crab, lobster, minnows, and shrimp, all in one single cast.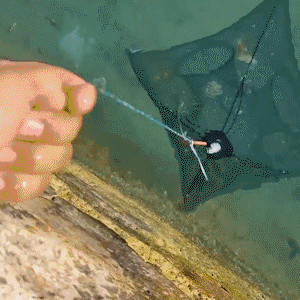 The large exterior design and smaller interior design make it easy to enter, which is very helpful for fish, shrimp, crabs, etc. that are difficult to catch.
When using, just tighten and clamp the rope and tie each small pocket. After use, just press a button, it will automatically fold, easy to store.
Very suitable for fishing smelt, eel, crab, lobster, fish, shrimp and crayfish. A great tool for fishing enthusiasts.
3 Portable sizes are available
4 Holes: 95 cm of diameter . 4 sides . 1 hole on each side,

Upgrade to a thicker skeleton
6 Holes: 95cm in diameter . 6 sides . 1 hole on each side,

Upgrade to a thicker skeleton
8 Holes: 95 cm of diameter . 8 sides . 1 hole on each side,

Upgrade to a thicker skeleton