We've fixed that problem for you without an innovative chair backpack. This amazing device not only carries your stuff but folds out into a comfy chair!
Take it with you camping, to parades, fishing, and much more.
Never again will you have to sit on the cold, wet, dirty ground! Our backpack chair is comfortable, waterproof, and completely insulated.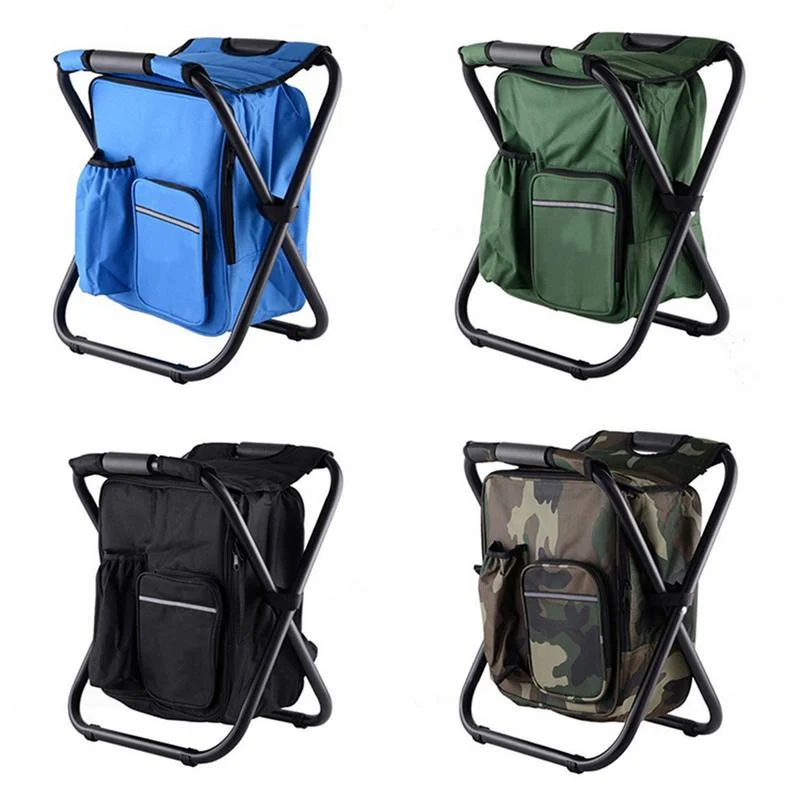 Features:
✓ You'll always have a place to sit!
✓ Compact, lightweight, and portable
✓ Fully adjustable straps
✓ Made with military-grade materials that are built to last
✓ Safely supports up to 330 lbs
✓ Lots of waterproof, insulated storage space
Specifications:
✓ Material: Steel Pipe + Oxford cloth
✓ Size: About 36*29*41cm/14.17*11.42*16.14''
Included:
— 1 X Folding Chair Backpack