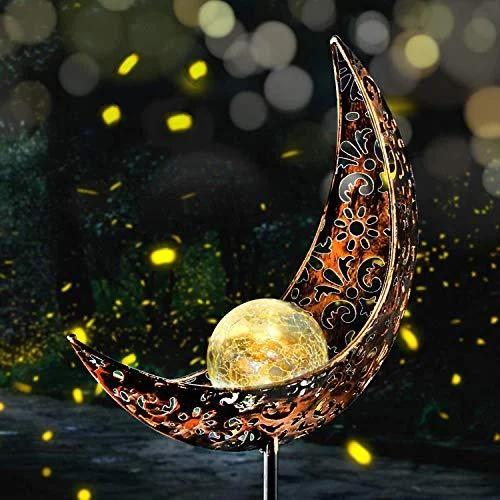 Features :
Bright Solar Ground Lights: Unlike other's 4 leds, our solar ground lights consist of 8 LED lights which means producing more light for your path
Easy To Install Solar Path Lights: Turn on the switch under the cap and push the stake into the soil.

Specification:
Material: Glass+Stainless Steel
Light Source: LED
Solar panel:2V 80mA.
Power Supply: Solar
Storage Battery: NI-MH 1.2V/AA600mah battery
Working Time: 6H-8H (full charged)
Charging Time: 8H
Protection Level: IP44
Light Length: :7.5"x3"x30.5"
Package Included: 1 x Solar Lights
3 tips to maximize your outdoor solar lighting:
Locate to Highlight Garden Features: Decide what it is you want to illuminate. If it's a path, the
lights should be installed relatively close together to show which way the path goes. For the
object, the light needs to be close enough to show off the object.
Avoid Obstructions: One thing to be careful about when installing outdoor solar lighting is not to
place the units in the path of lawn mowers or edgers.
Maximize Available Sunlight: Place the light where they will absorb the maximum hours of
sunlight each day. Make sure that branches and overhangs don't shade the small solar panel on
the light unit.