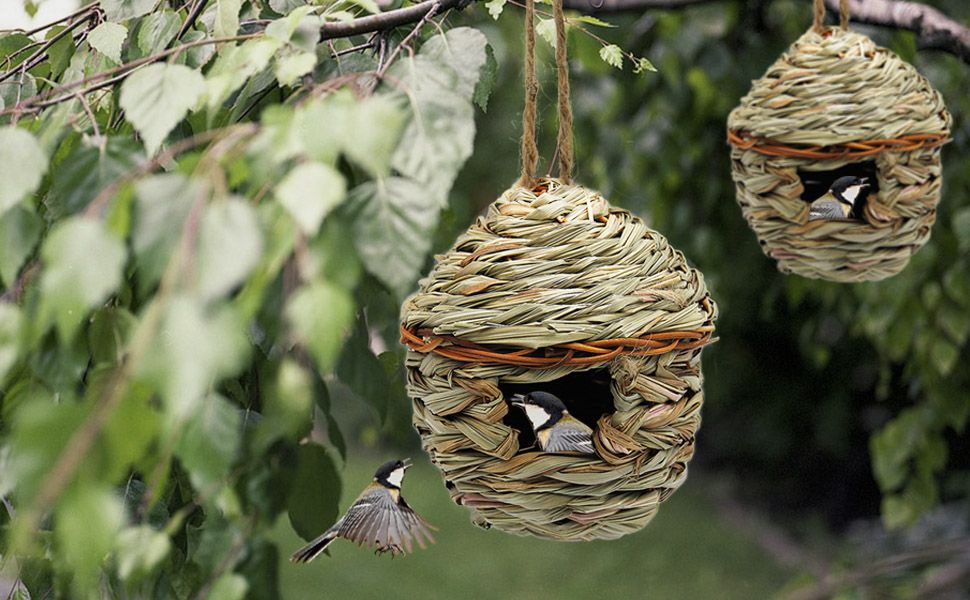 Are you also a bird lover? Do you like these nature elves? Our birdhouses and bird feeders are specially designed for birds. Hang them where you like, how exciting the flocks of birds are! Watch the birds lie in their nests or eat while standing, and enjoy the time flowing quietly!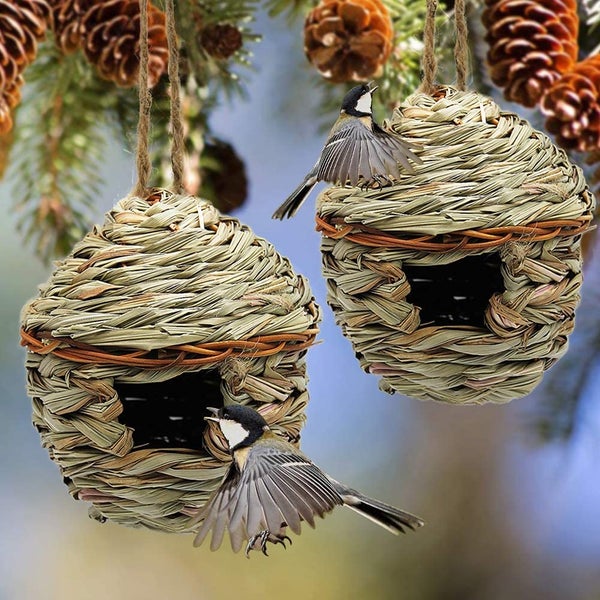 Made of natural and hibiscus grass which is dried and mildew proof, durable and not easily deformed. Our Grass Birdhouse is perfect for little birds to nest in,Grass Birdhouse,Grass Handwoven Hummingbird Hut.

Hand-woven from natural materials, each one is unique. No chemical addition, environmentally-friendly and degradable.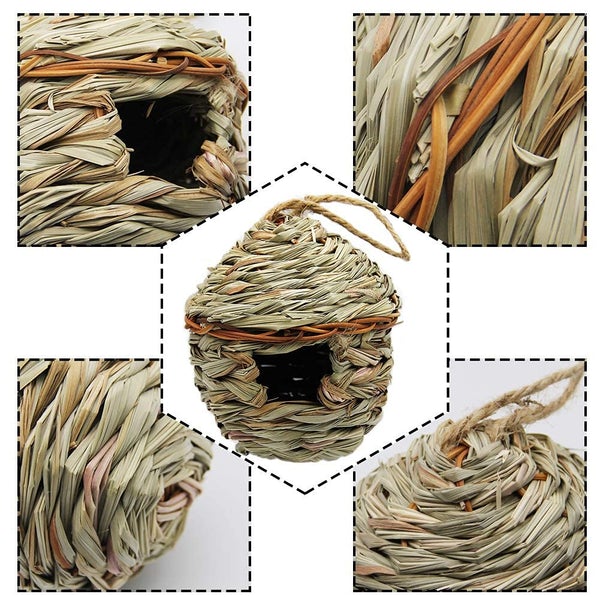 The fibers are tightly woven so that they don't come off easily. The sturdy structure of the nest can even withstand strong winds.

Natural grass can ventilate well, dissipate heat and dredge rain. The rough appearance can increase the friction with the little bird's paws and stand more stable. The drop shape not only makes grass our Grass Birdhouse beautiful in appearance, but also makes position below large enough to allow the hummingbird to have enough room to move.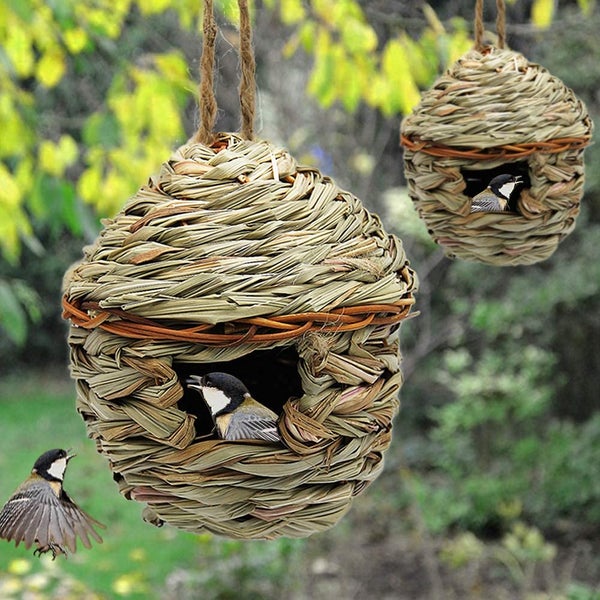 You can hang them on tree branches, vines or fences to provide safe, warm nooks for small birds. Our Grass Birdhouse will add rustic charm to your outside decor.