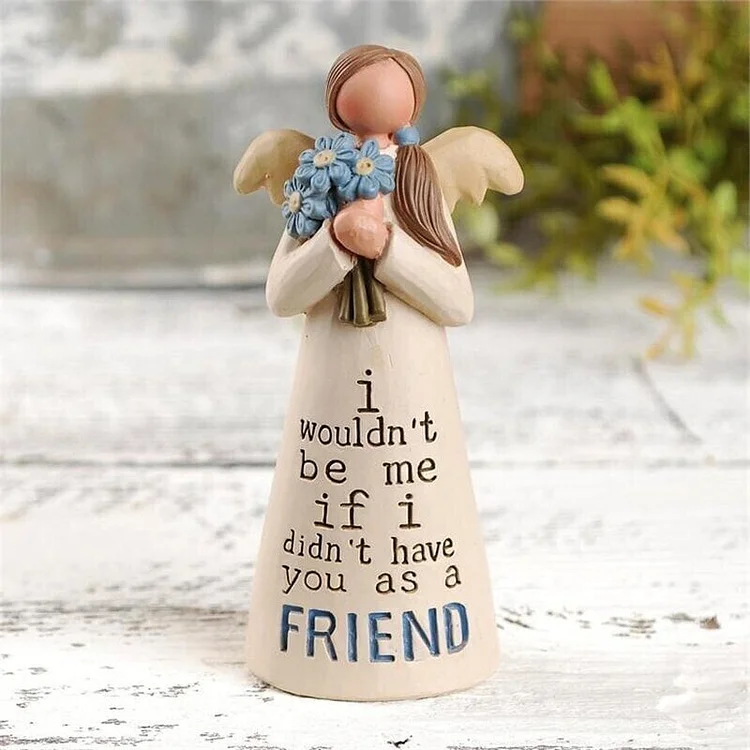 A gift to celebrate supportive friendships among women—best friends, sisters, co-workers, neighbours. Celebrating friendship gifts.
👩‍❤️‍👩Angel with flower bouquet and sweet sentiment I wouldn't be me if I didn't have you as a Friend.
👩‍❤️‍👩Resin angel duo affirms your close - and inevitable - friendship. Holding a star. A great gift for your best friend!
👩‍❤️‍👩Any Big Sis, Middle Sis, or Lil' Sis will smile when she sees this adorable handpainted polyresin figurine. 
Specifications
Material: Resin
Size: 4.72*1.57*1.57inch or 3.94*2.76*1.18inch (12*4*4cm or 10*7*3cm)