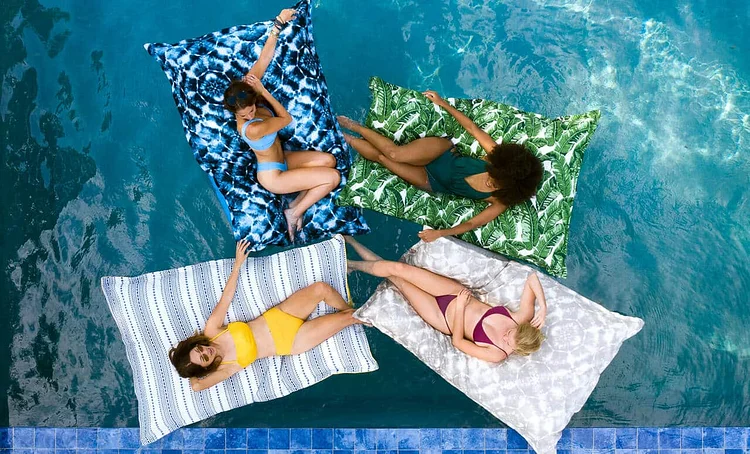 Introducing the best way to float the day away. Say goodbye to flimsy, floating mats of yesteryear and say hello to the Floating pad.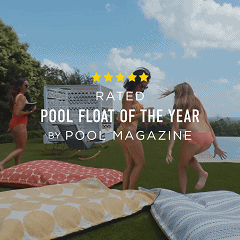 With our one-of-a-kind floating pool pillow in your backyard, you can skip the hassle of an inflatable mattress and relax anywhere you like. Just unpack this floating pool mat and laze away for days.
Create more memorable moments while hanging out in the yard. Whether floating in the pool or spending quality time with family on the lawn, the Levitating Pillow provides the top-notch comfort you need to make the most of your time outdoors.
Floating pool pillow
Crafted from an exclusive marine-grade fabric, the pillow is guaranteed to look perfect in any setting, from poolside to lakeside, or even beachside. This pool pillow float is made from the strongest mold, mildew, and fade-resistant materials, so you can trust it to hold up to the elements during all your pool parties, beach trips, and days of relaxing on the lawn.
Designed for low maintenance lazy days
Made of high-quality materials that are easy to clean, they can withstand not only the elements, but also daily wear and tear.
Tough and stain resistant. All prints are bleach safe so you can clean up quickly and get back to enjoying the moments that really matter.
Designed for easy setup
Arrives assembled - just unbox and rest.
No need to spend time inflating this pool pillow float. Just toss the pillow into the pool and slip into a state of relaxation in no time. Your Floating Pool Pillow is filled with floating beads within a layer of breathable mesh that absorbs the impact of the water for a hassle-free experience.