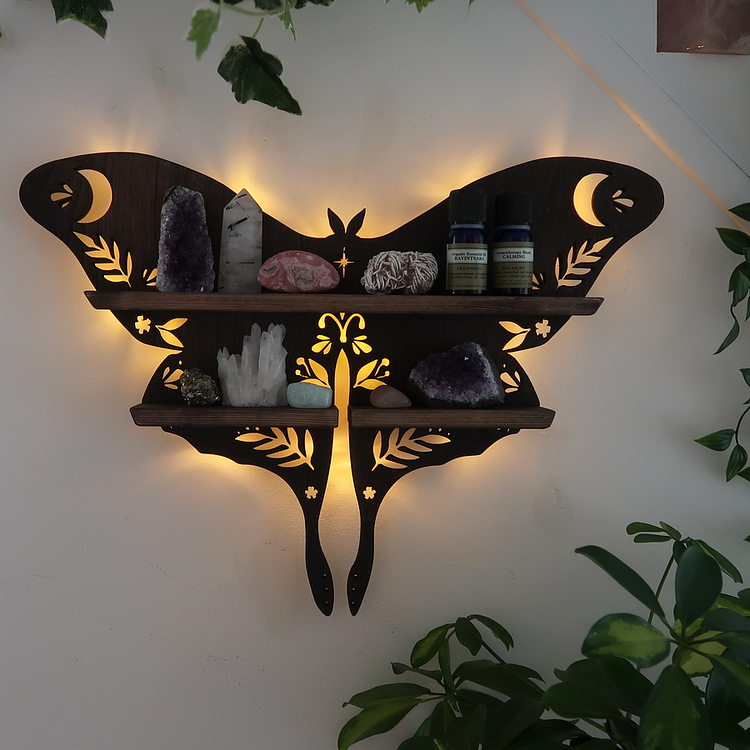 Luna moths are magical creatures! They are born, they transform, they love, they die, and then are again reborn. Their cycles are short, as are our years while we are here. We are reminded to make the most of our moments and to live and love to the fullest. She is most often seen in the evenings, attracted to the moon and to light. She speaks of our connection to the Feminine, our inner spirit, and our trust in ourselves. We learn of the importance to find the balance between light and dark, the seen and the unseen. She is a reminder that when all is said and done, our healing and sense of love are the ultimate journey.
With butterflies representing freedom and loyalty, these lights are the perfect way to add a touch of beauty and magic to any space and are perfect for crystals, dice and other items.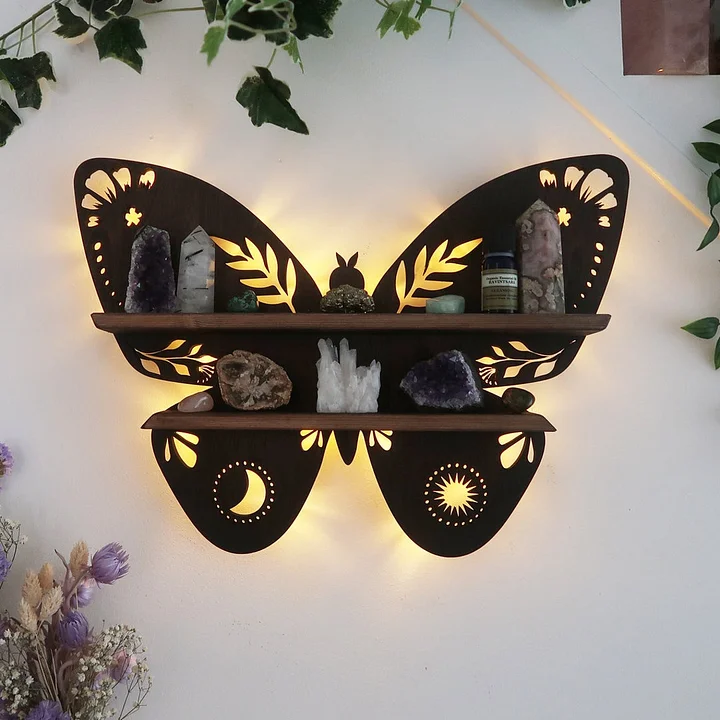 Product description
The shelf has two anchors in the back for easy hanging. This will look beautiful in any bedroom, dorm, craft room, office, living room or bathroom. Bring beauty to your space or give as a thoughtful birthday or housewarming gift.

The shelf is powered by 3 AA batteries and has a small switch on the back that makes it easy to turn on and off without having to take the light off the wall.

Made out of Poplar wood and stained in a dark Brown colour with solid Pine wooden shelves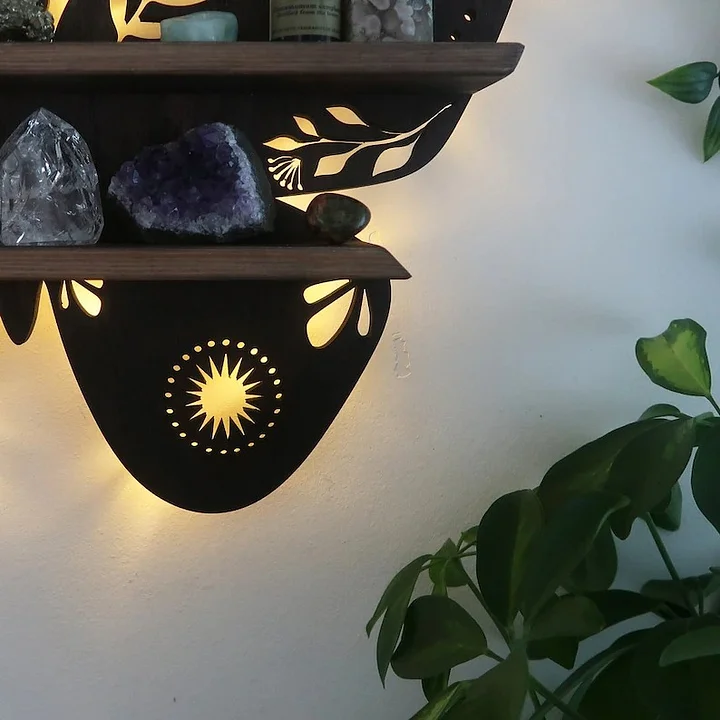 Product Details
Handmade
Height: 11.8 in
Width: 16.5 in
Style:Moth,Butterfly,Moon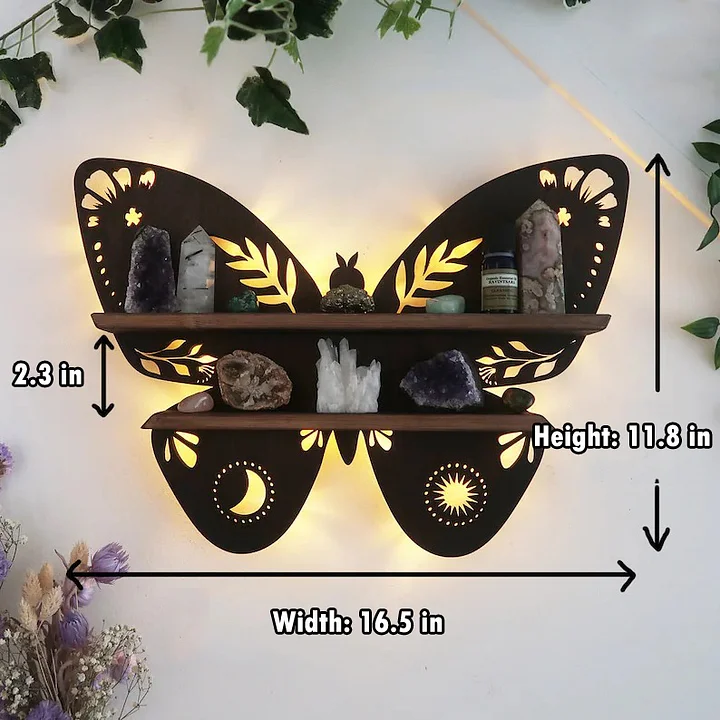 OUR GUARANTEE
We take pride in our products because we think they are great. However, we understand that shopping online can be intimidating, especially the first time around, which is why we offer a satisfaction guarantee.
If for some reason you did not have a positive experience, we will do everything possible to make sure that you are satisfied with your purchase.