At your Halloween party, gather your friends, demons, and enemies around Katherine's collection of this cool new Witch Tabletop Server, enjoy the tray in her hand and the edge of her spooky witch potion and edible mixture Intoxicating, and enjoy the feast .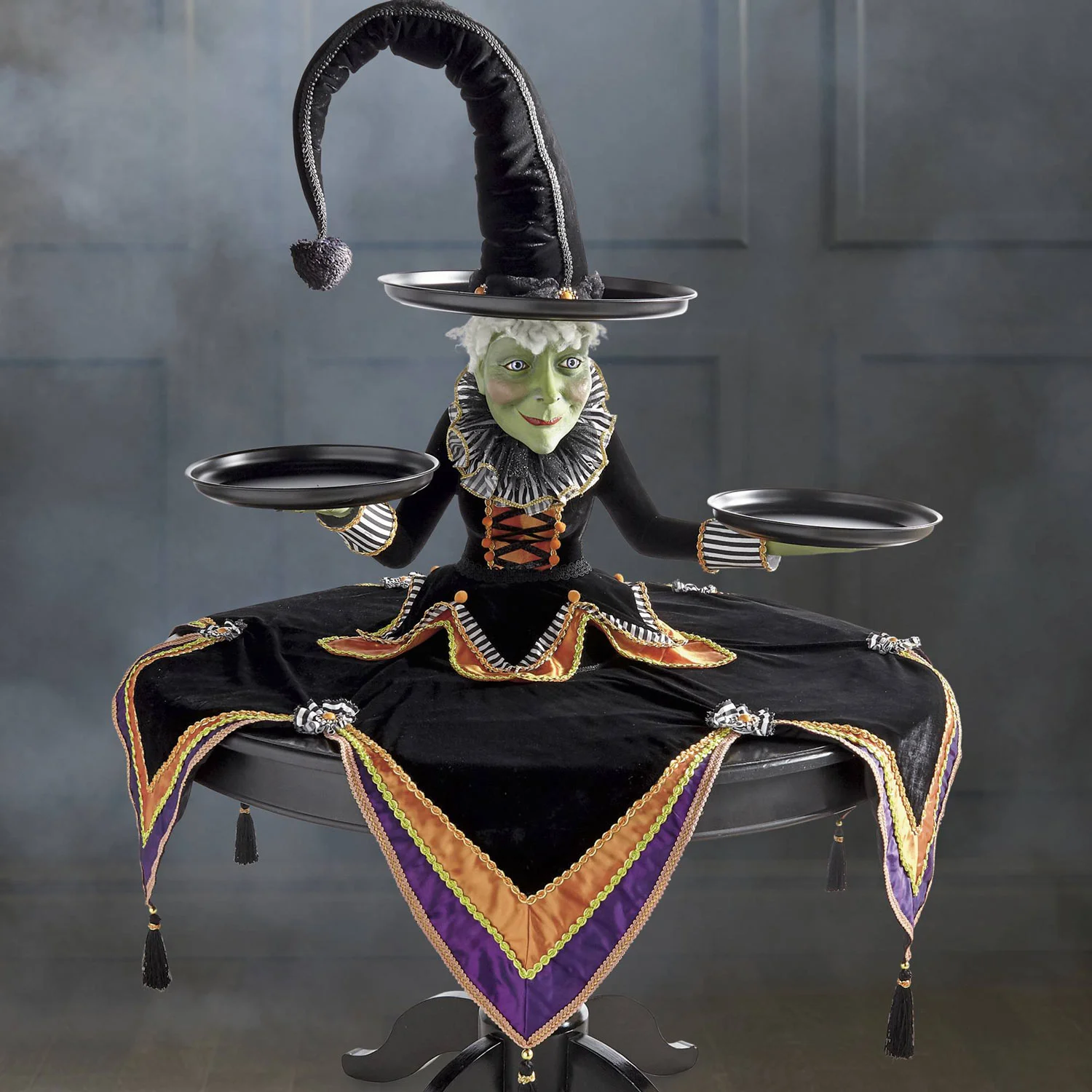 This gorgeous desktop server depicts the Mable witch holding a tray looming on the table, and has a very detailed hand-painted resin face and hands, a poseable hat, and comes with black, white, orange and purple Trim. There is a ruffled collar around the neck. Don't be afraid, because this witch will definitely cast a powerful charm spell on all guests this Halloween.
size:23 * 15 * 15CM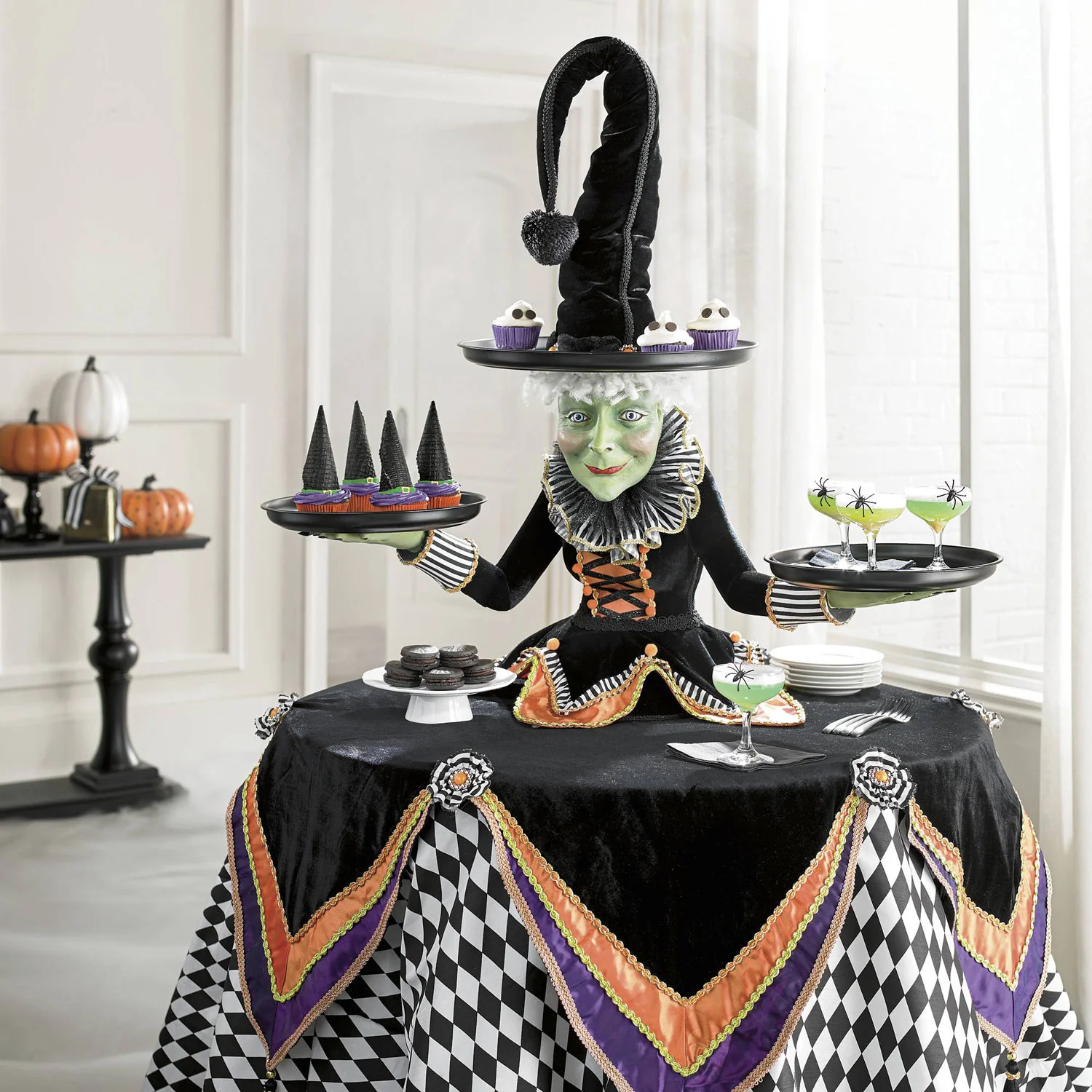 Feature:
Highly exquisite image of a witch, which can be used as a Halloween desktop server
3 trays: the brim of her hat and one tray in each hand, filled with drinks or very delicious finger food.
Elaborately crafted to meet collector standards
The witch's dress includes a black velvet shirt; black and white, orange and purple trim; and a ruffled collar
Six beaded tassels hung from her dinner dress
Plush, movable hat
Highly detailed face and hands are hand-painted resin
Removable armrest/tray and separate table top
Hand wash with mild soap (remove the cap to clean)
Harlequin tablecloth dresses provide a festive black and white design for your round tabletop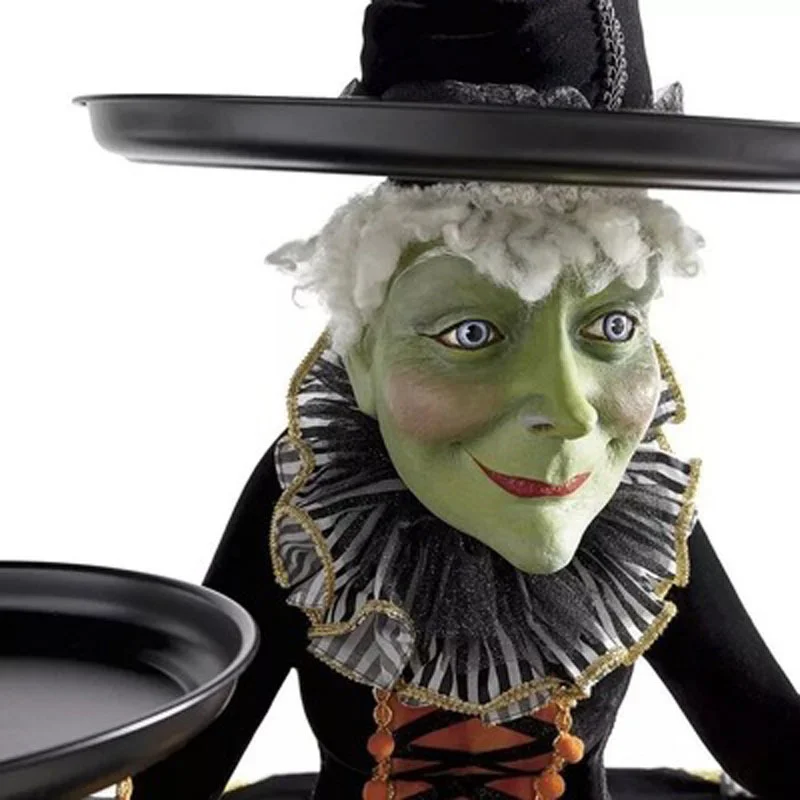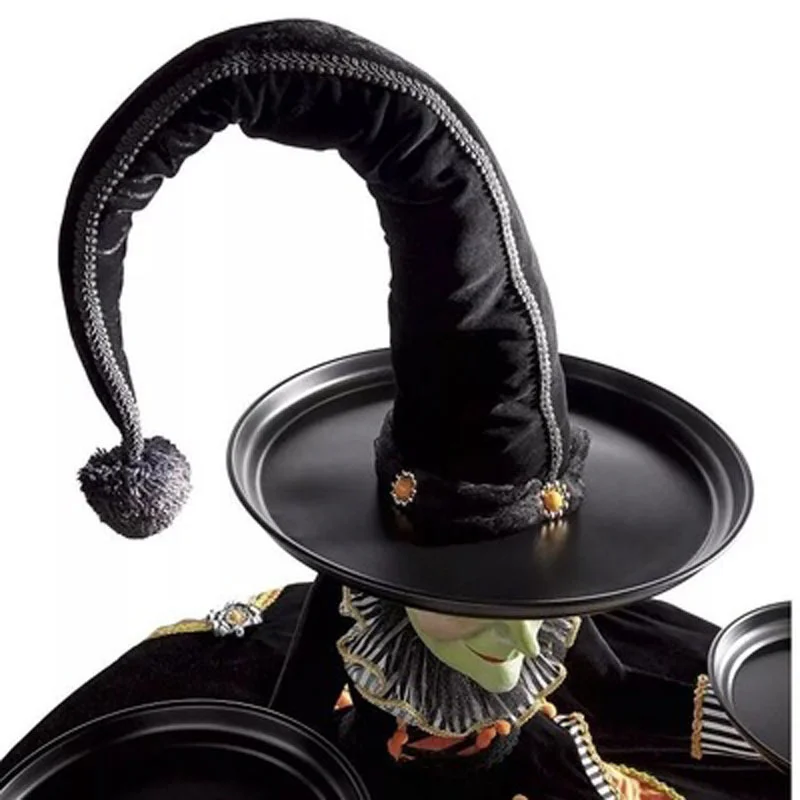 OUR GUARANTEE
We take pride in our products because we think they are great. However, we understand that shopping online can be intimidating, especially the first time around, which is why we offer a satisfaction guarantee.
If for some reason you did not have a positive experience, we will do everything possible to make sure that you are satisfied with your purchase.