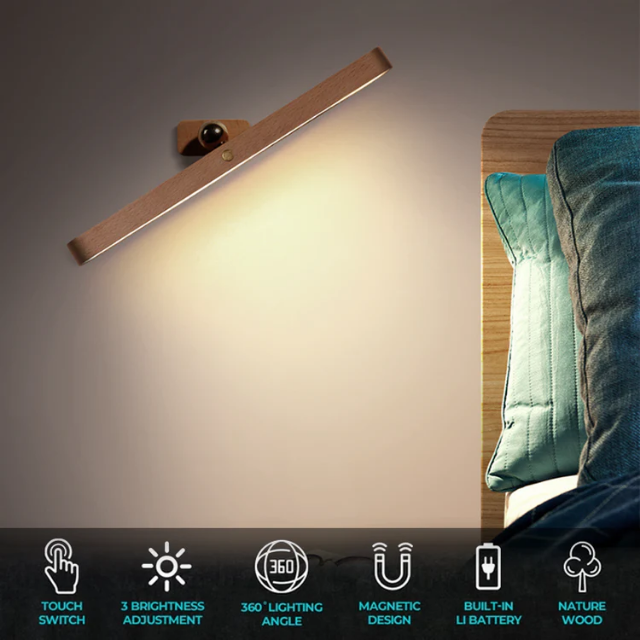 This LED wooden wall light will supply the brightness and illuminate you. It not only provides a good decorative effect, but also blends perfectly with any style, elegant and atmospheric.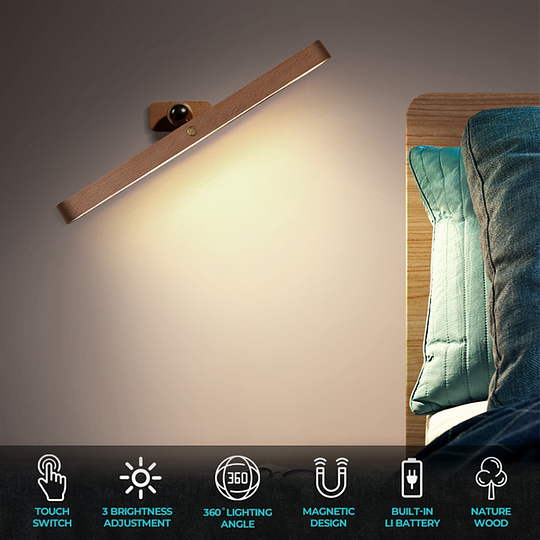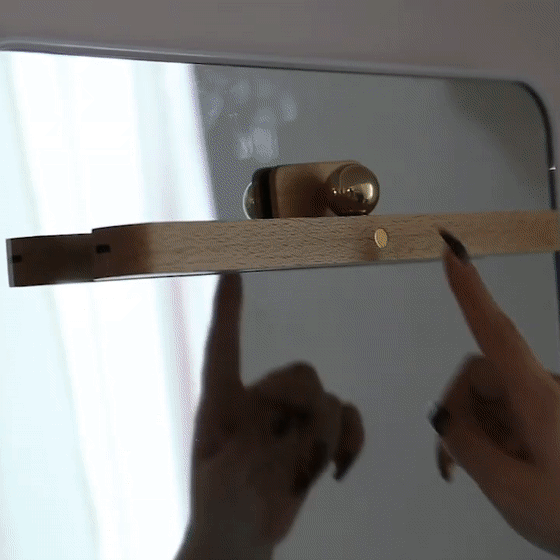 360° Adjustable
Multi-angle adjustment lead sheets absorb to magnetic ball to adjust the angle at will. So the wall light can be adjusted to 360° on the holder to solve different lighting angle demand.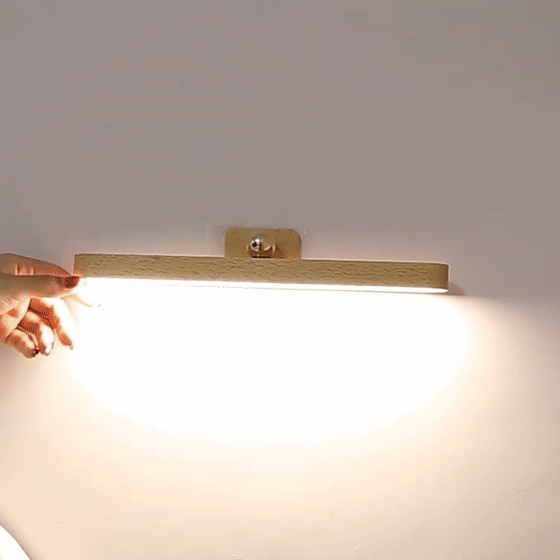 Brightness Dimmable
Short touch for ON / OF, long touch for brighter and darker lighting. Infinitely adjustable with touch control, and memory function memorizing your last brightness setting, safe for children.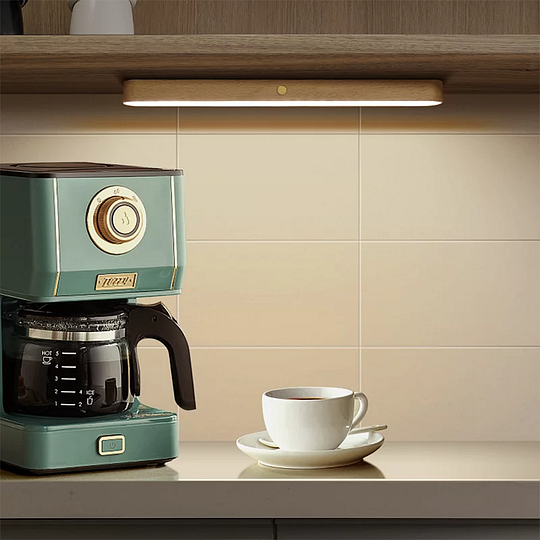 Easy To Install & Portable
The built-in strong magnet in the lamp body can firmly adsorb iron metal, that can be attached directly to the lamp holder and you can remove it and use it as a hand lamp. It can be placed anywhere.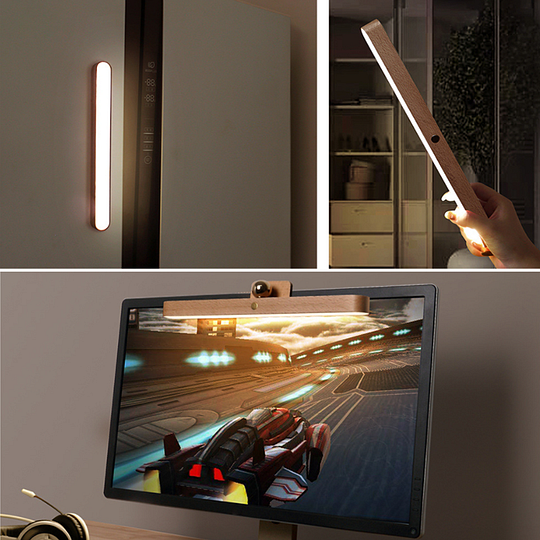 Premium
Selected beech wood, wood hard, the color is simple and elegant. Light up your beauty in front of the mirror, stable light color display makes the makeup close to the effect of daylight makeup.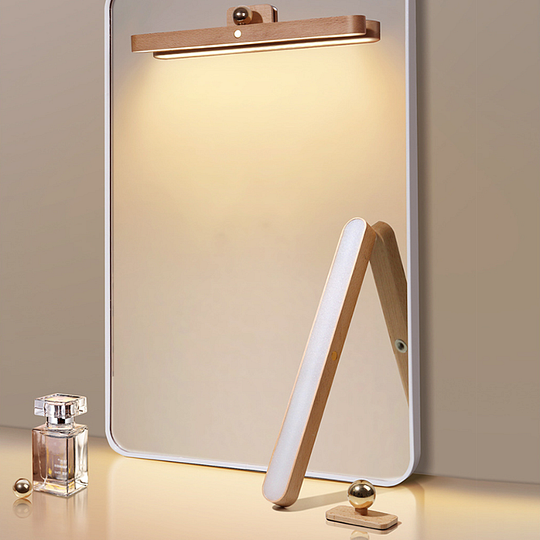 USB Rechargeable
This LED lamp has a built-in 800 mAh battery, which can be easily charged with a USB cable (included). It's an excellent rechargeable night light, environmentally friendly and save money.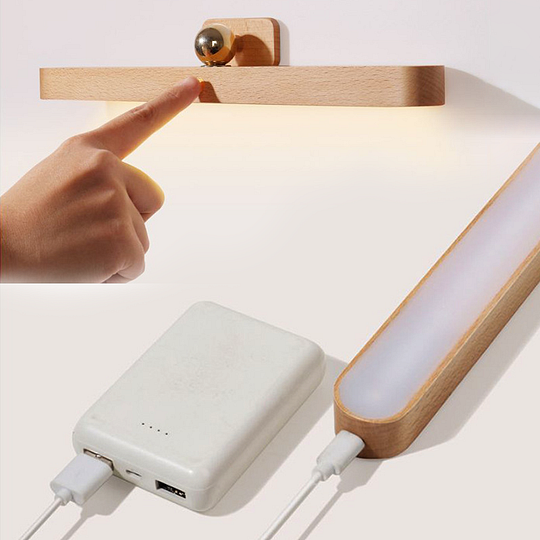 Wide Applications
The LED wall light mirror is ideal for bedroom, living room, bathroom, mirror, cabinets and corridors, or serving for daily make-up, shaving and washing. A variety of scenes to meet your different needs!