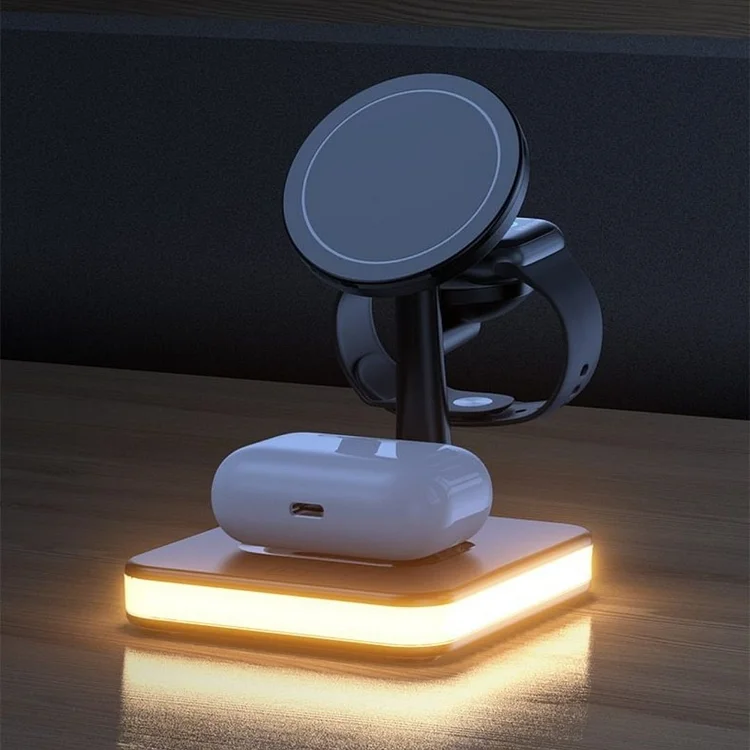 The Magnetic Wireless Charger Dock conveniently charges all your compatible Apple devices. It delivers the fastest possible charge of up to 15W to your iPhone 12+ series device in portrait or landscape. Made to work with MagSafe technology, just place your phone on the charging stand. Below, a wireless charging pad is optimized for your AirPods charging case and at the back you can conveniently charge your Apple Watch. With an additional USB output a 4th device can be charged. Modern minimalist design that looks amazing on every desk.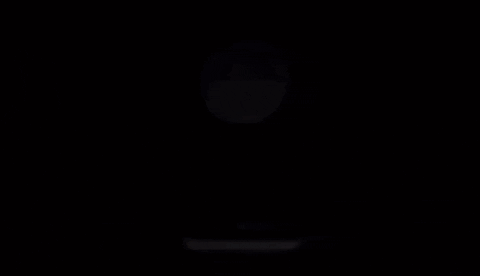 FEATURES AND BENEFITS:
4-in-1 Charging: It's easier than ever to keep your Apple essentials charged. Besides the 15W magnetic wireless charging stand for your iPhone 12+ series device is a charging pad optimized for your AirPods and Apple Watch and it comes with an additional USB port for a 4th device.
Anti-slip Design & Smart Charge Protection: This charger dock has built-in protection against overcharging to provide stable and fast charging. It will protect your device from overvoltage and overcurrent damage during charging.The charging base with anti-slip silicone design so that the charger will not move or flip. The magnetic connection allows for a floating-like experience.
Minimalist design & MagSafe compatible: Modern minimalistic design elevates any setting with upgraded finishes and soft touch silicone details. Looks amazing on every desk. Designed to work with all MagSafe supported accessories. Will also work with MagSafe supported cases.
Night Lamp-On/Off: Touch the sensor switch light. The night light supports 2 levels of brightness adjustment, which can be controlled by touch, short press once to turn on the light, then switch 3 states from warm, neutral and off via short press. In order to prevent your sleep from being affected, you can turn off the lights on the wireless charger base.
DEVICE COMPATIBILITY:
iPhone 13 Pro
iPhone 13 Pro Max
iPhone 13 mini
iPhone 13
iPhone 12 Pro
iPhone 12 Pro Max
iPhone 12 mini
iPhone 12
Apple Watch Series 1 - Series 7
AirPods Pro
AirPods (2nd generation) with Wireless Charging Case
AirPods (3rd generation)
PRODUCT SPECIFICATIONS:
Power Output: Up to 15W (Max)
Connection Type: USB to USB-Type-C
Interface: Wireless
Materials: ABS and Fireproof Polycarbonate (PC)
LED: Ambient warm light
MagSafe Compatible: Yes
Input Voltage:

9V/12V

Charging Frequency

:

105-205 KHz

Charging Distance

:

3mm ~ 10mm

Charging Efficiency:

<80%

Certification: CE
Dimensions: 5.5 x 1.18 x 2.35in / 140 x 30 x 75mm
Weight: 250g / 0.44 lbs