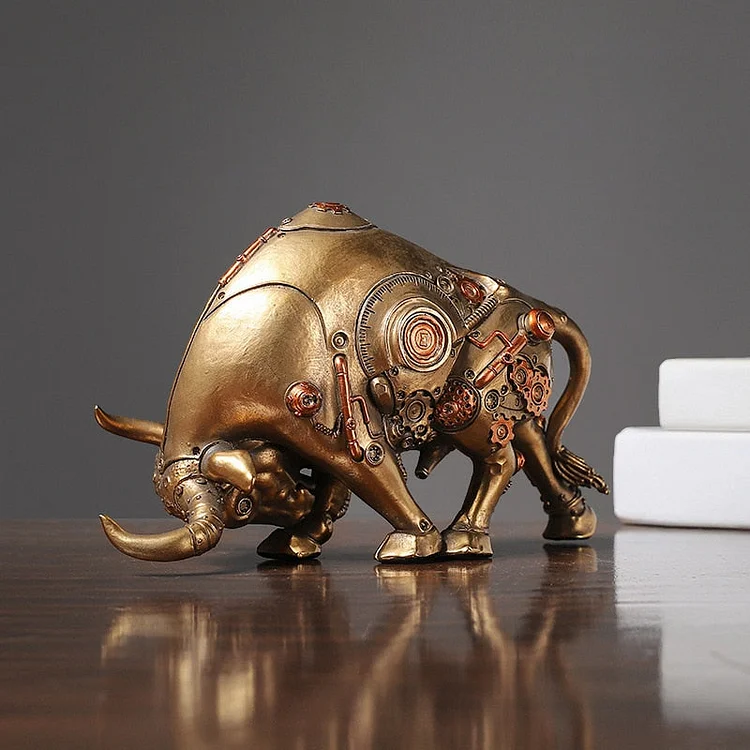 Do you want to make your place the center of attention with a distinctive and eye-catching decoration?
Our Mechanical Style Bull Statue™ is the most distinctive figurine decoration you've ever had for your house, workplace, bookshelf, or desktop. The bull represents strength and valor. Beyond being merely ornamental, it serves a purpose. It is stunningly beautiful and aesthetic. Small spaces in your home can benefit from having their decor appeal refreshed. Because it is made of high-quality resin, it has a sturdy construction and no offensive smell. I think you'll notice the atmosphere it creates no matter where you put it in the house. It's an incredibly special gift for your friends, coworkers, and lover.
Why should you have this Mechanical Style Bull Statue™?
✅ Unique Mechanical Design: Each piece of this exquisite statue has its own personality and is handcrafted with the most exacting mechanical design. Our main priority is making you happy!
✅ Symbol of Power: The mechanical bull statue serves a purpose beyond simple ornamentation. The bull is a symbol of power and bravery. It also conveys our effort to live a better life. Use this statue to send you well wishes.
✅ Artistic Decoration: Designing a room with artistic flair is easy. Smooth indoor walls in living rooms, bedrooms, dining rooms, offices, kitchens, coffee shops, bars, restaurants, and other spaces are ideal for this type of decoration.
✅ Premium Quality & Durable: This mechanical bull statue is made of high-quality resin carvings, well-made and durable, with realistic details and smooth finishes. It is long-lasting, durable, and a must-have for home decoration.
✅ Perfect Gift Idea: This mechanical bull statue is also an excellent special occasion gift for someone who appreciates art. It will undoubtedly be enjoyed by all.
Specifications:
Material:

Resin

Style:

Modern