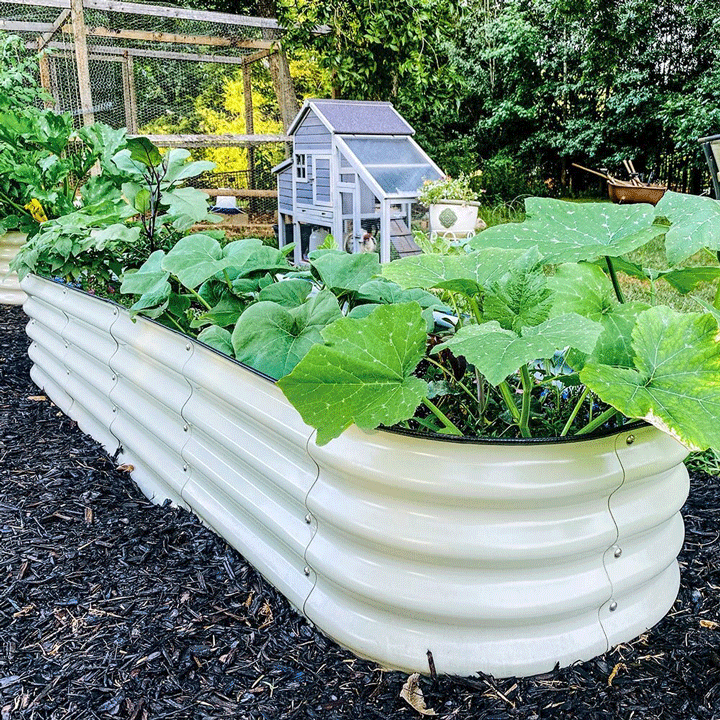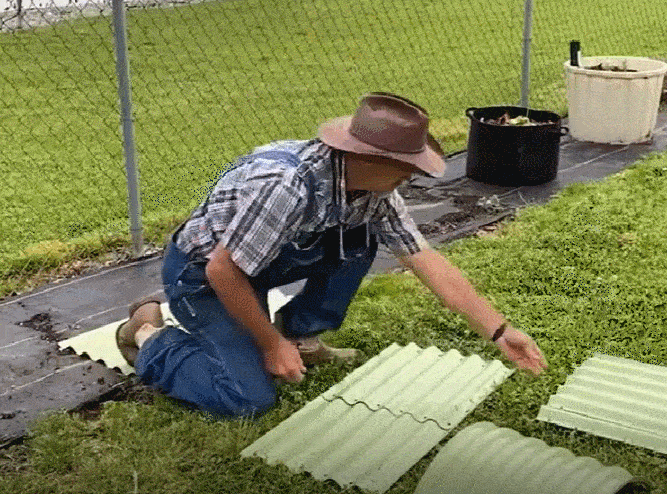 It's easy to assemble without any DIY skills and comes in 9 shapes so it can adapt to any way you want to arrange your garden.
High-quality zinc-aluminum-magnesium alloy material, unique addition of magnesium element, better than galvanized sheet, acid and alkali corrosion resistance, service life of up to 20 years.
Easy to assemble and clean
Easy to assemble and suitable for all ages

Modular Panel

Shape and size can be easily adjusted

Smooth metal panel, easy to clean, no mold.
Paint Safety/Soil Safety/Edge Safety
Paint: Our zinc aluminum magnesium raised garden beds feature AkzoNobel sustainable specialty paint developed for livestock and planting (also USDA certified) that won't soak into the soil.
No soil pollution: Zn, Al, Mg, Fe, C contained in the metal plate are all trace elements necessary for plants and human body, even if they enter the soil, they will not cause soil pollution.
No Sharpness: Rounded corner design and thick rubber safety edge for extra protection, very friendly to the elderly, children and pets to avoid accidental injuries.
Use metal garden beds to reduce wood consumption.
Traditional wooden raised garden beds aren't always a sustainable option. According to one study, approximately 15.3 billion trees are felled each year, a large portion of which is logging. Purchasing a metal loft bed can be an environmentally conscious decision.
With this helpful planter, you can cultivate plants like vegetable, flowers, in your patio, yard, garden and greenhouse, making them more convenient to manage. The different sizes raised garden bed provides ample growing space for your plants.
Sits on the ground garden bed, provide good drainage, keep weeds away from soil, defense against pests, and protect your plants
Metal Garden Beds have now become the focal point in your yard for growing your vegetables, fruits, and herbs.
The product line is designed to give you and your family a truly fantastic gardening experience.
Planning to build a dream garden in your backyard? Give your garden a little extra glow.The Solar Garden Lights 🧲magnets to your garden bed, and can be turned on and off💡!
You may need this raised garden bed to help you out. With this high-quality garden bed planter, you can grow different plants or try different planting methods at the same time.