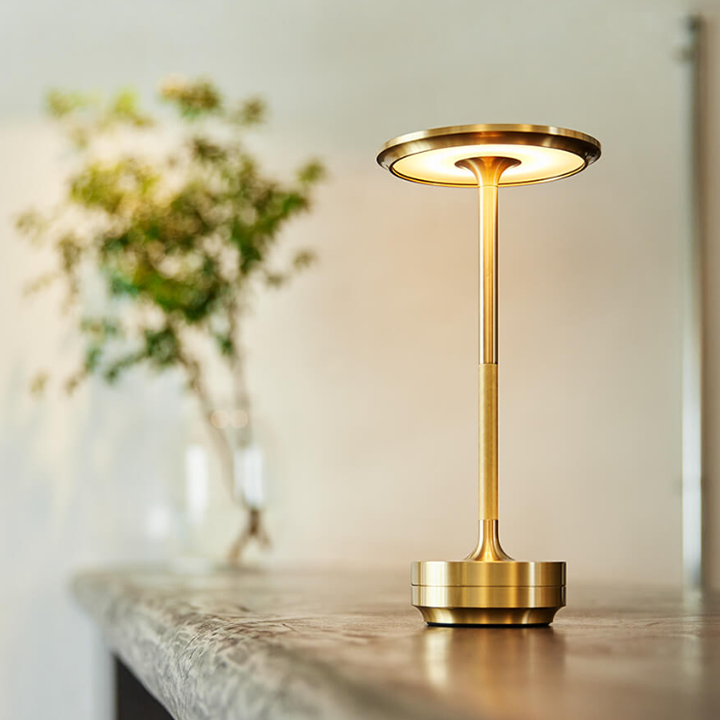 Carved from a spinning block of metal, this waterproof cordless table lamp is pure in form and reassuringly firm in texture, which is embedded with a touch sensor to compliment a variety of occasions.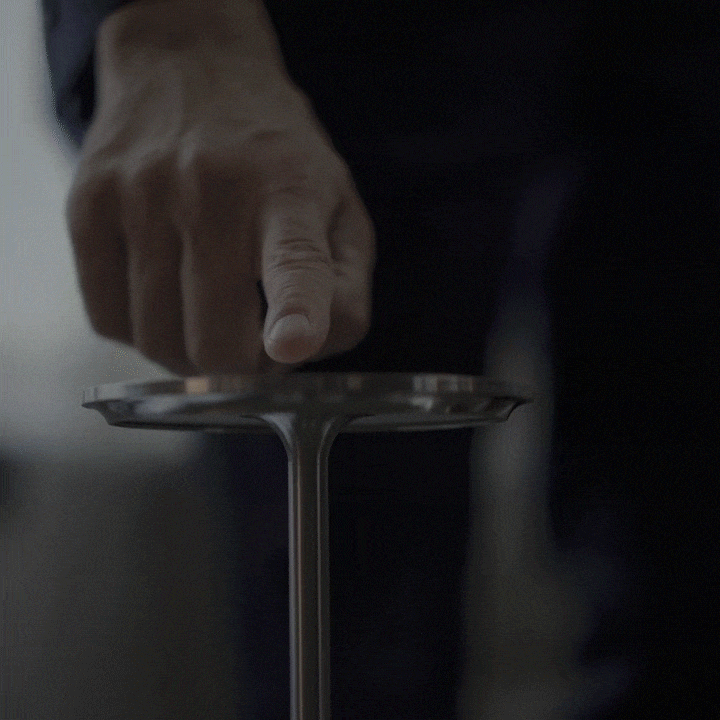 Metallic Table Lamp
The lamp has an elegant metallic formcomposed of acircularshade and base, connected at thecenter by arod. It was thought of as a table lamp in the center of a crowd to make the night a special time.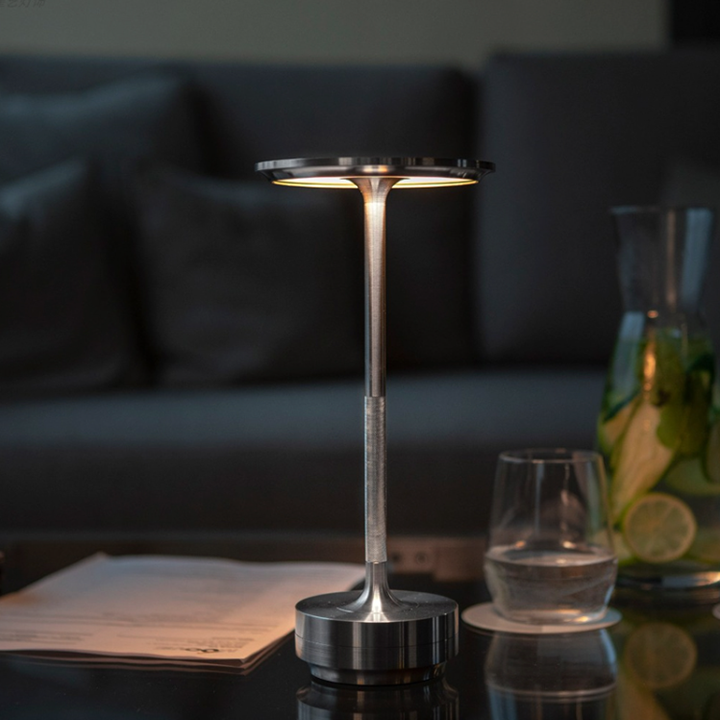 Soft Light
Inspirated from natural light and the soft, familiar lines of classic lanterns, this lamp stands sharp eitting gentle light from beneath its top to fill the darkenss with a warm radiance that enhances the night.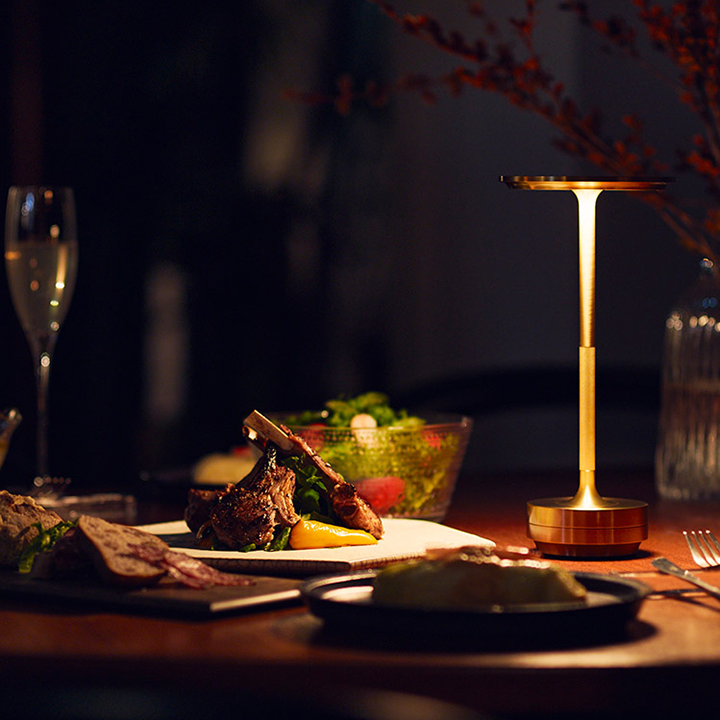 Dimmable
Touch the top of the shade to control the light. Dimming is possible in four stages: a faint light like a candle, a light to enjoy a meal, a light to illuminate a table, and a light to add depth and brightness to a room.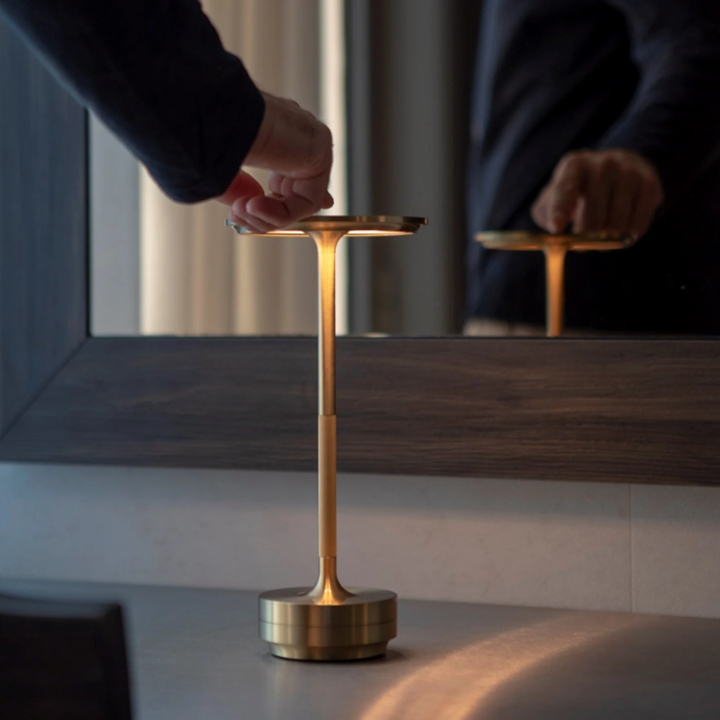 Waterproof
With IP66 water resistance, the cordless lamp is portable and can be placed in the bathroom andeven outdoors. The lower part of the grip is surface-treated to prevent slipping when you hold it in your hand.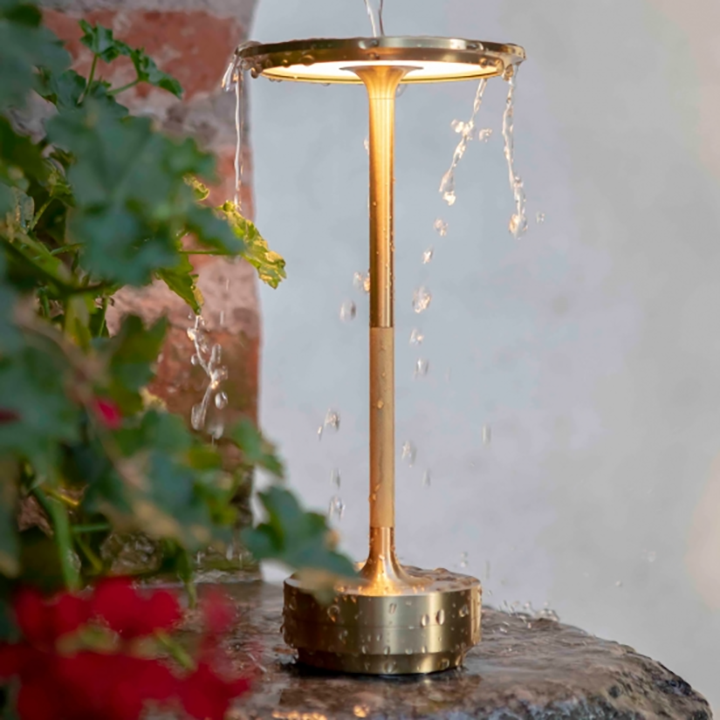 Premium
Molded with 3 types of machined metal to enjoy the tactile sensation in the dark. The heavy brass like a paperweight and the aluminum that seems to have disappeared with matte black are light.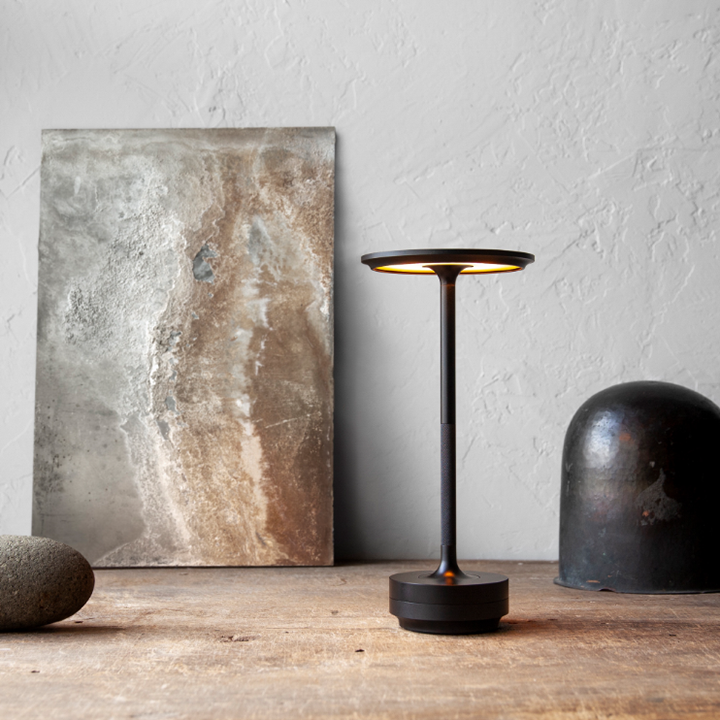 Rechargeable Table Lamp
This table lamp can be continuously lit for up to 150 hours depending on the mode. Simply plug its USB into the charging stand to charge, and it can be lit while charging.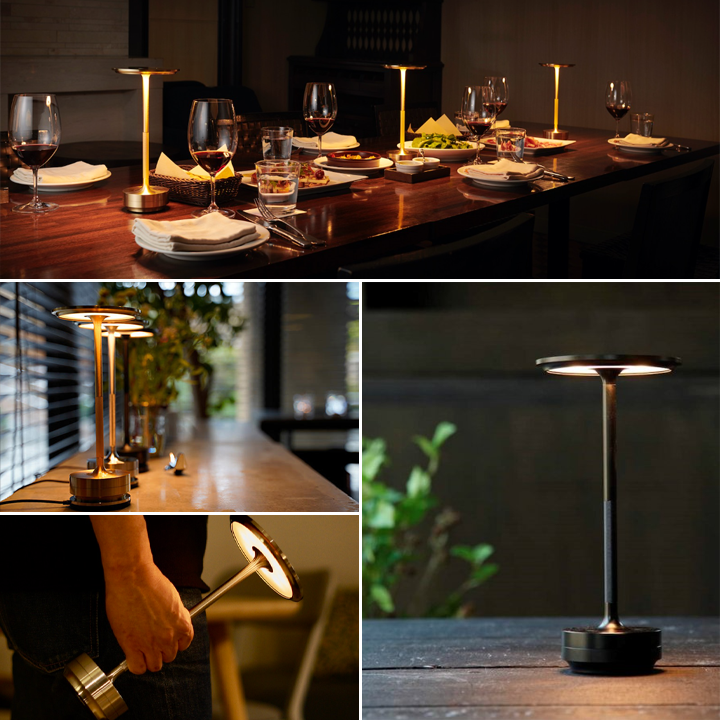 Specifications
Material: Stainless steel(Silver), Brass(Gold), Aluminum(Black)
Size: 27.5 cm×13 cm (10.8×5.1 Inches)
‎Rechargeable lithium-ion battery: 3.‎7 V / 5200 mAh
4 dimming levels: low, mid, high, ex-high
Color temperature (k):1800,2300,2400,2500
Battery run time (h): 150, 38, 12, 5
Power consumption (W ): 0.‎1 - 0.‎5 - 1.‎2 - 3.‎5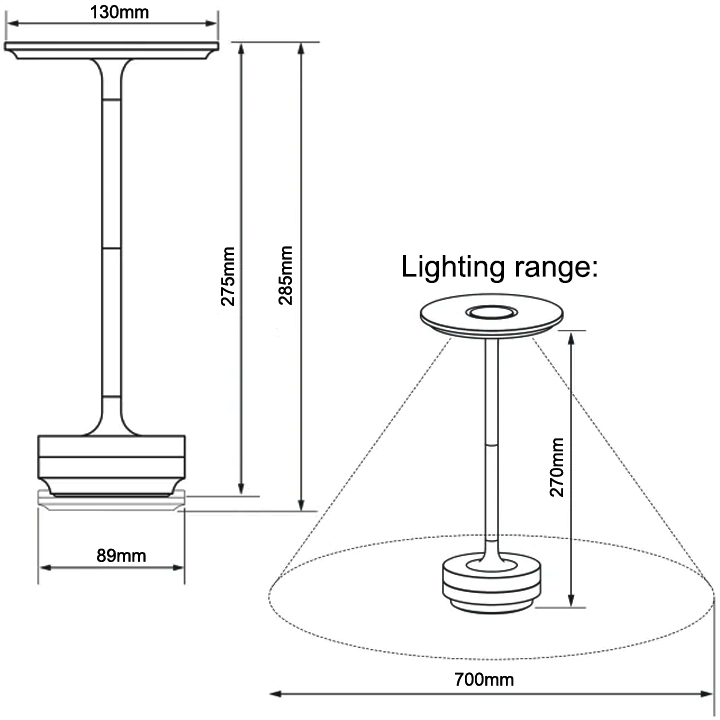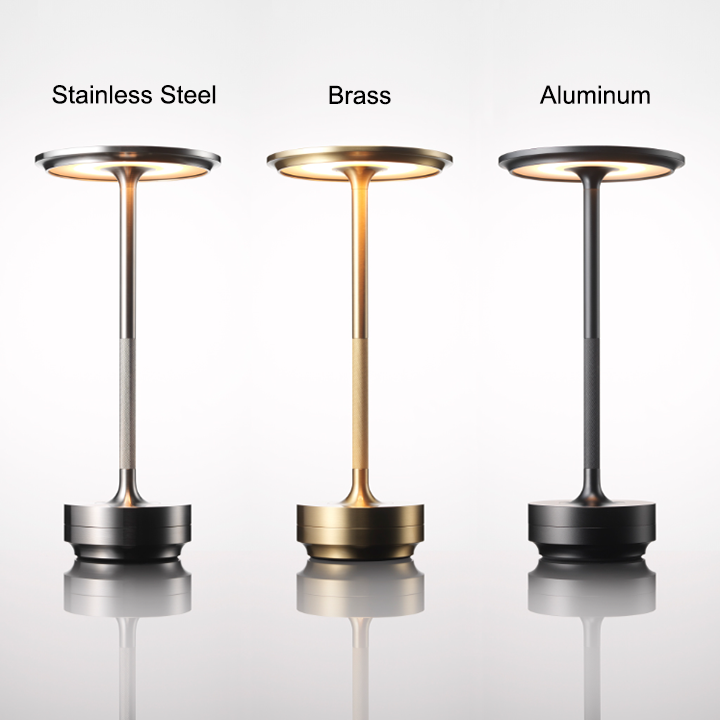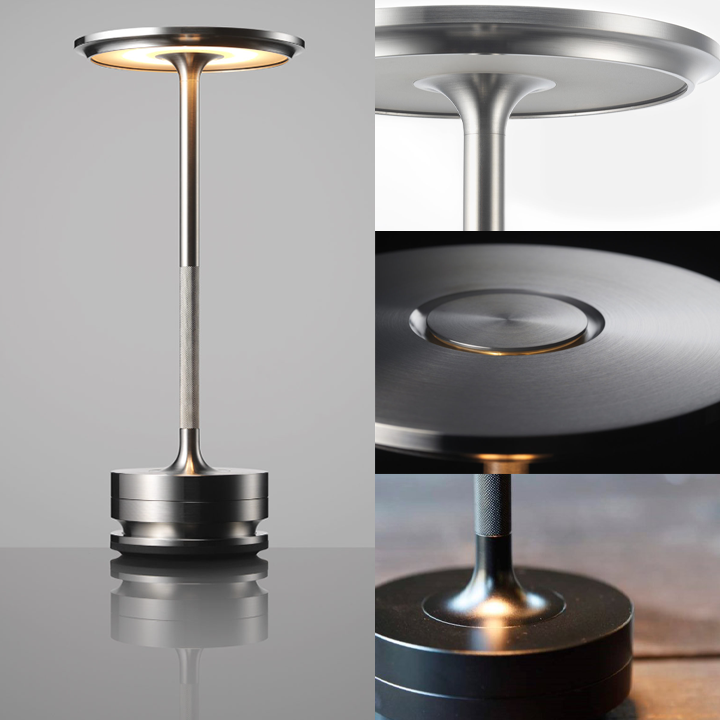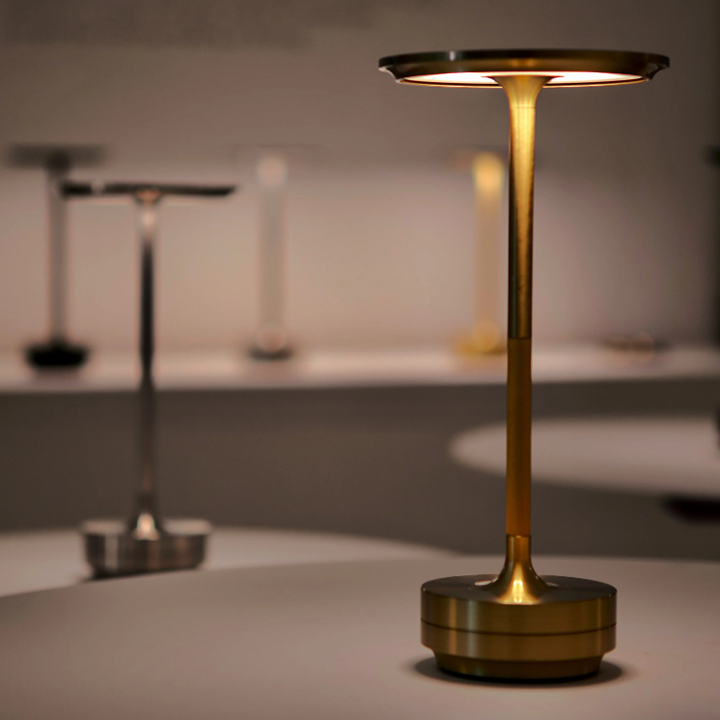 Alt