Our Deep Sea Sand Art - LOSE YOURSELF IN ETERNAL PRESENCE
Art brings peace and joy within its presence! By moving sand slowly it creates a dynamic interchanging scene, resembling a landscape far away from your home!
The view never gets dull, when you want a chance just flip the Dynamic Hourglass Sand Painting to begin the process all over again. In a few hours, the view will be totally different from the last!
Timeless and tranquil Calm Capsule can take your mind off the mundane and take you away into a far better place! Enrich your home with an art piece you'll always enjoy watching!
This is a very beautiful moving sand art painting. The product presents a round appearance. There are many colors of sand with different placement and rotation, it will produce different beautiful scenery. Never Get Bored Looking At The Same Art Again, With our Sandpainting Moving Sand Art, you can simply just rotate the frame and watch it create a new masterpiece.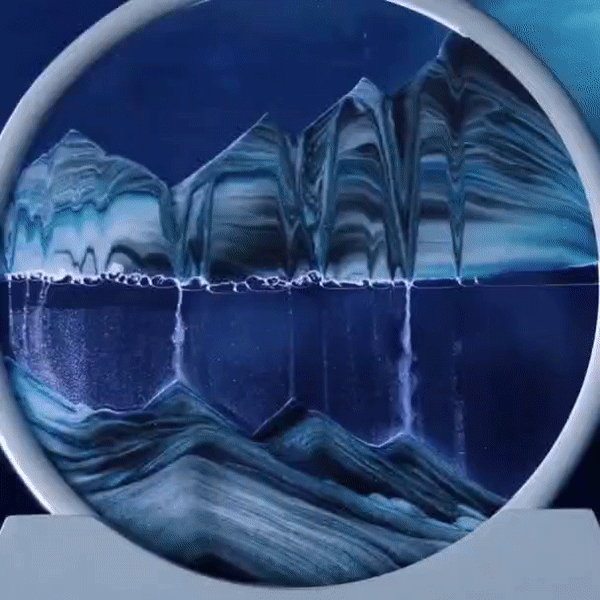 WHY THIS CALM CAPSULE-MOVING SAND ART DECOR IS FOR YOU?
Calm your senses - Let time sweep away all your troubles, lose yourself in the magnificent scenes the falling sand creates with each passing minute!
The circular design - makes this moving sand art different from others, not only has a modern sense but also shows a calm and stable atmosphere different from others.
Our moving sandscapes sand art - is Lead-free high transparency glass as clear crystal as the water drop allows you to fully enjoy the beauty of quicksand. Products' detail is fine, carefully screened sand, colorful, levels clearly demarcated, flow out of the pattern of 3D effect is excellent.
Enrich your atmosphere - Come closer to the distant corners of the world while relaxing at home with a timeless piece of excellence!. Our Moving Sand Art can also be mastered & used as a game. How long can you make the falling sand last before it stops? It's all in the secret technique.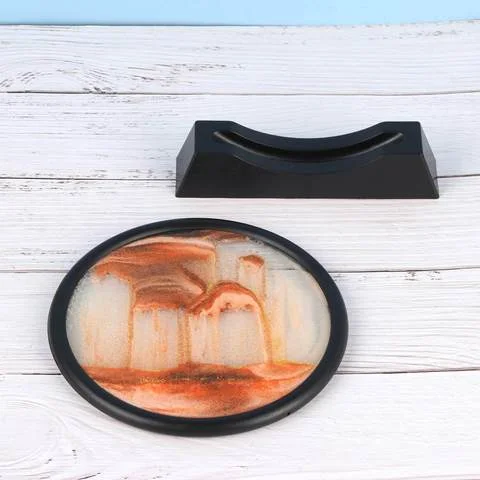 MOVING SAND ART PICTURE :
A strong, durable, delicate, and thick acrylic base can be placed anywhere. Such as home, room, office, hotel, and coffee bar.
The clear glass frame gives a better sight of the beauty. Ideal perfect for living room, bedroom decoration, and home or as an amazing gift for your friend and yourself. It is also a perfect gift for weddings and festivals.
Every scene is special and unique. Rotating the frame, enjoying the sight of the combination of the sand and liquid swirling and shifting into clouds, landscapes, oceans, valleys, or mountains. Relaxing anywhere.