✓ Automatic water dispenser, save time & effort
The siphon principle automatically replenishes water. It can be used without electricity, reducing the frequency of water changes.
The 17oz large capacity is enough for your pet to drink for 2-3 days.
The floating plate design allows pets to drink water in small sips to avoid wetting their mouth hairs and spilling water everywhere; at the same time, it can effectively prevent dust and hair.
Every bite is clean water.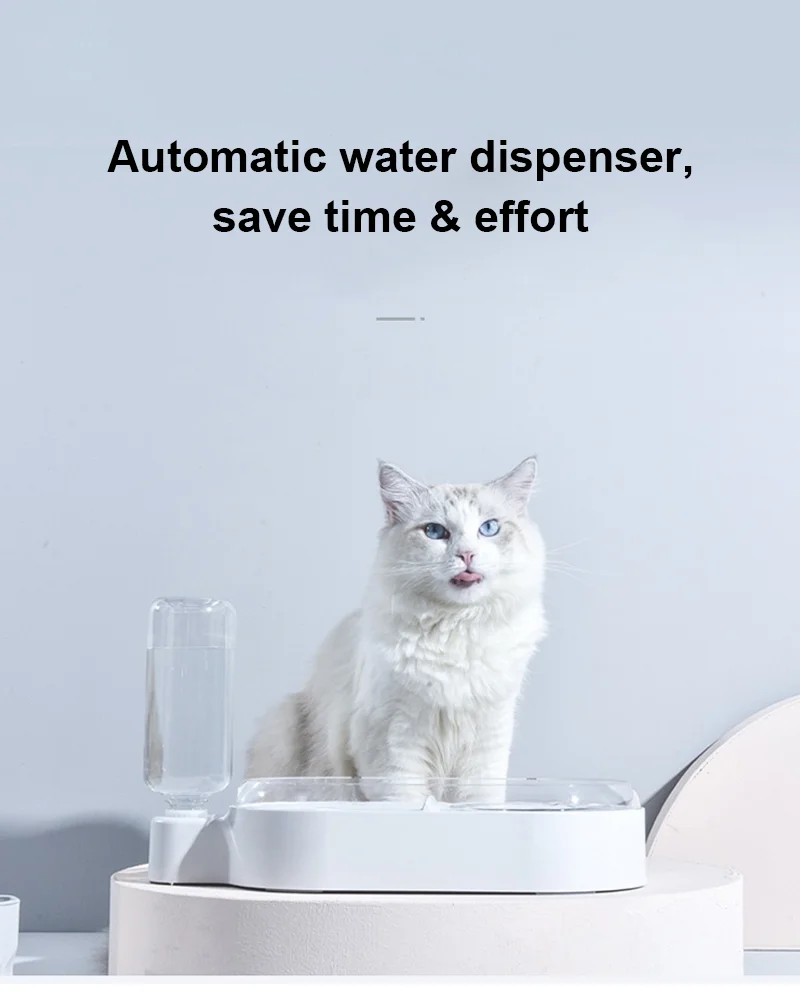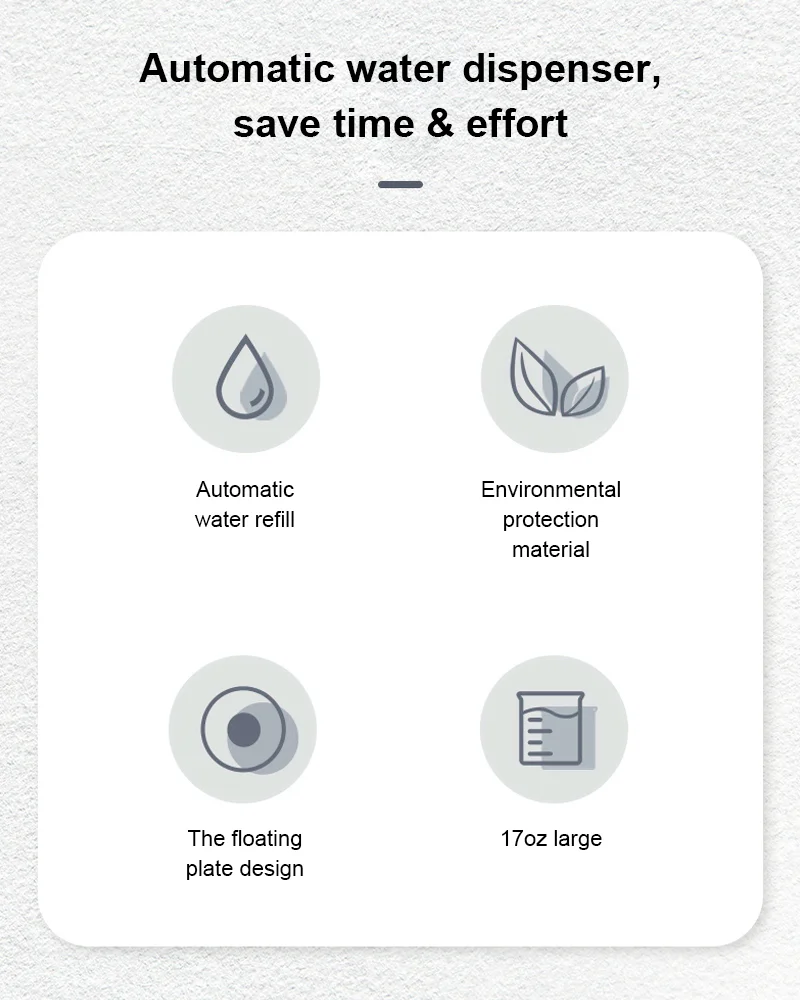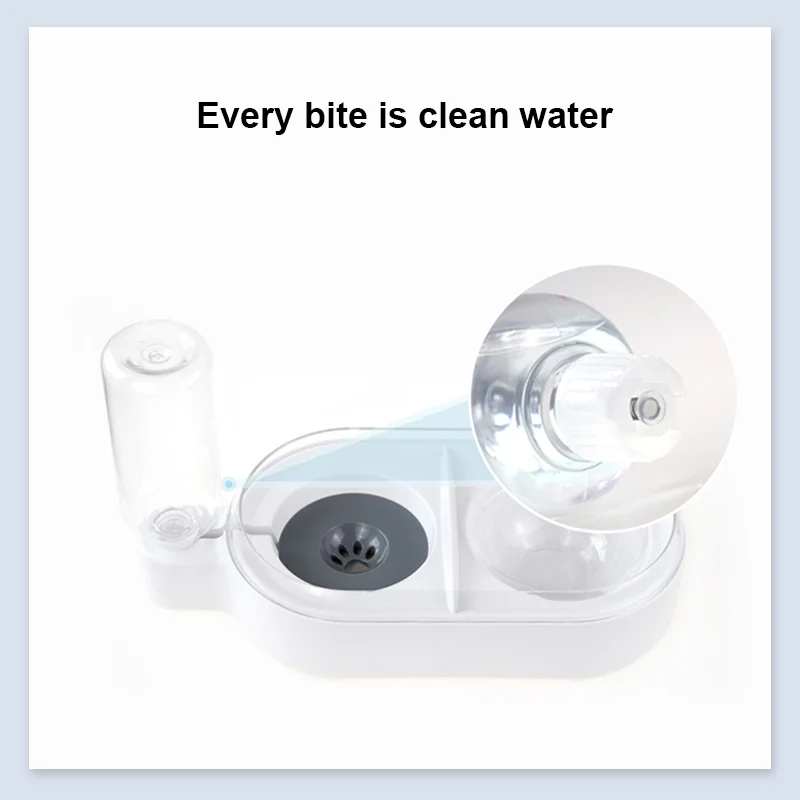 ✓ High quality pet bowl, safe & clean
The transparent glass bowl is resistant to high temperatures.You can put it in the dishwasher and sterilizer.
There are raised edges around the food bowl to prevent splashing when eating/.
Easily see how much food is left.
The water dispenser food is made of PC, and the base is made of sturdy ABS resin. Please rest assured to use it.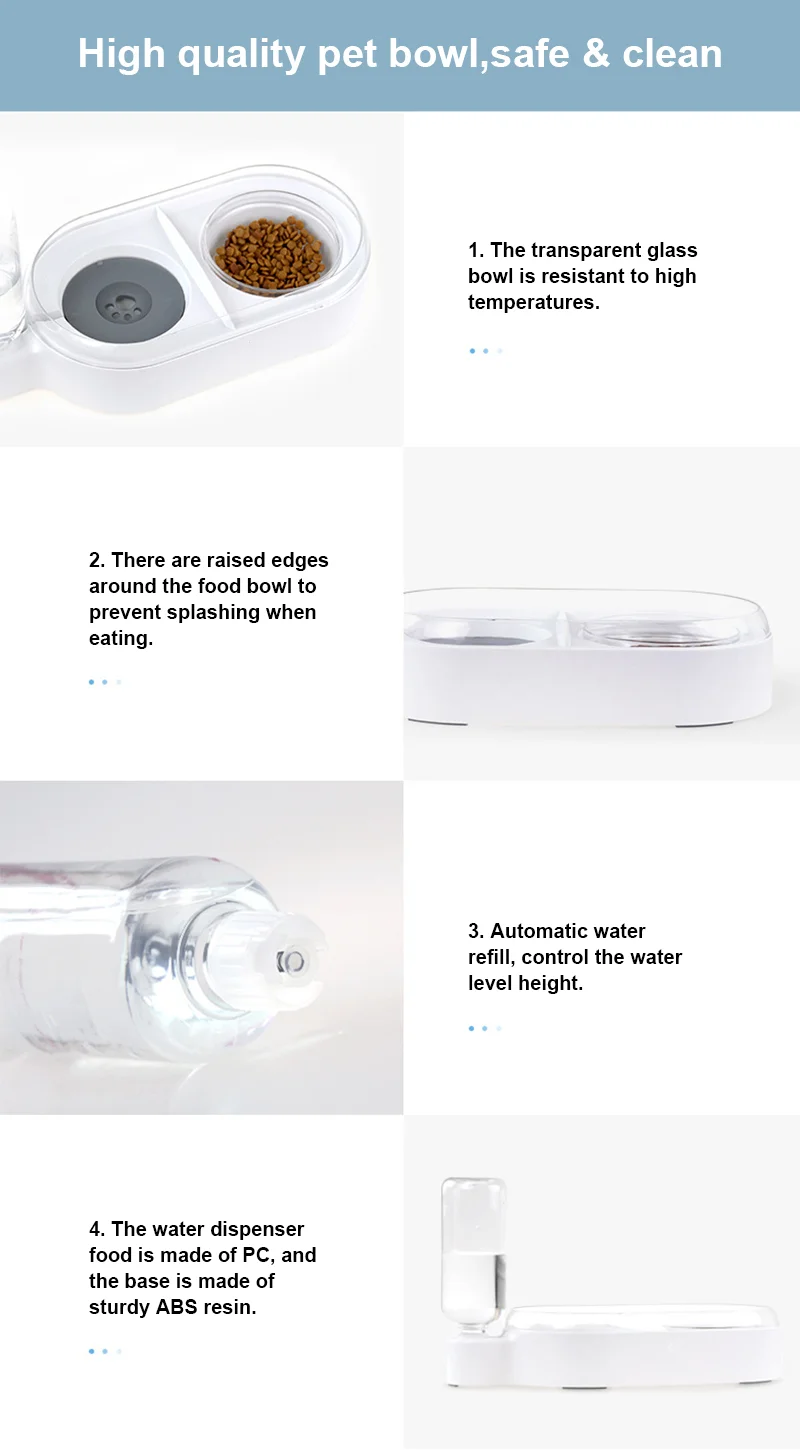 Product Size