🧝🏻‍♂️ Feed Your Dog On Time With Our Automatic Dog Feeder

Too busy at work to care for your pet to feed them? Our Electronic Dog Feeder helps you to nourish your pets with your settings of customizable mealtimes and portions. With our fully Programmable Dog Feeder, you can quickly set up your furry friend a schedule based on your pet age, weight, or activities.
Besides, our Auto Dog Feeder is perfect for some pets that need to help with weight loss or portion control and have strong connections by feeding calls via your voice even when you are away. Our Food Dispenser For Dogs will fuel on time and keep your pet healthy.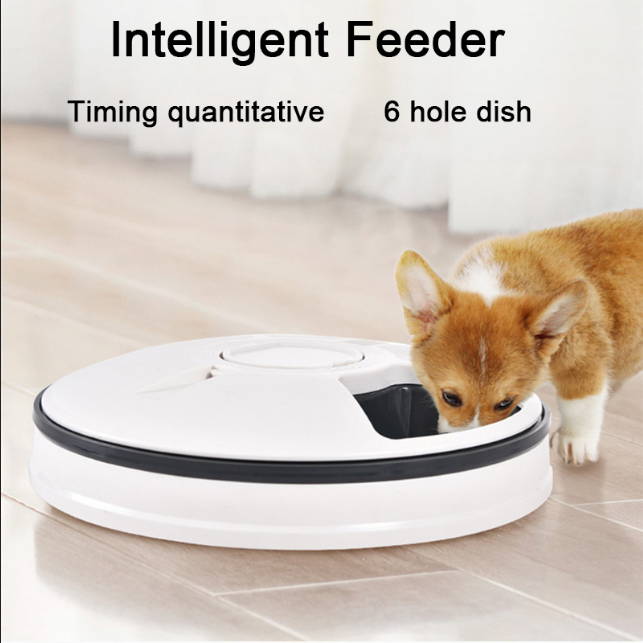 👉🏻 Timer Dog Feeder 6-Grid Food Tray-

Having pets is a privilege and a responsibility. However, for some fur parents, balancing work, life, and pets are not always easy. Sometimes the pets are fed late because of the owner's busy schedule. That is where you can use our Automatic Pet Feeder to make them eat.
👉🏻 Regular Feeding-

Overfeeding your pets will only make them obese and unhealthy. If you are struggling to give your pets balanced meals at regular intervals, then it's time for you to use our Automatic Dog Food Dispenser. Our Auto Pet Feeder will always help you to feed your dog.
👉🏻 Smart Design-

Our Advanced Dog Feeder has an intelligent design. Our Auto Dog Feeder is round and easier to move from one grid to another. Moreover, the grid also closes when a new one opens. So the stale and old food will no longer be eaten by your dog, making our product one of the Best Automatic Dog Feeders.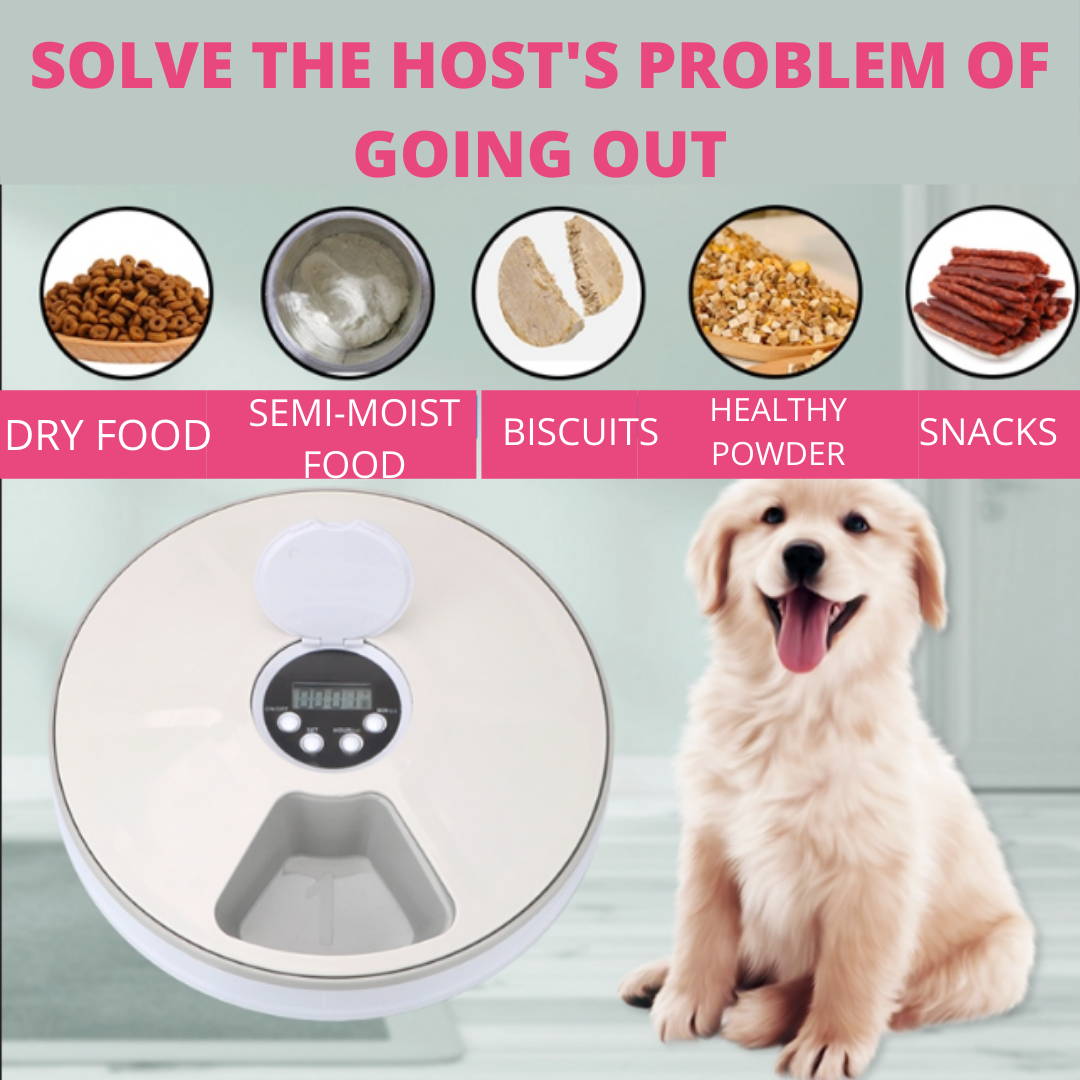 👆🏻 Separate Compartments

Our Pet Feeder can hold about 6meals before needing to refill, with each meal slot holding up to 1 cup of pet food. You will love our Pet Feeder.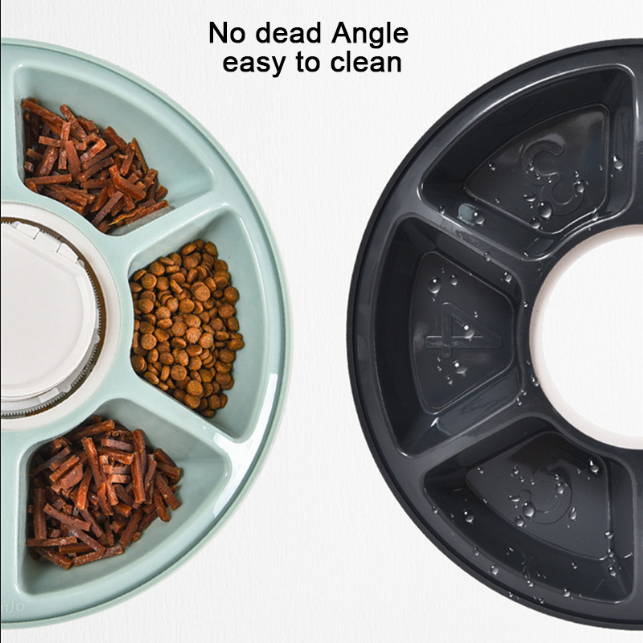 👆🏻 Powered By Batteries

Our Automatic Feeder has powered by 4 C type batteries that are easily replaceable and highly efficient for you and your furry friend.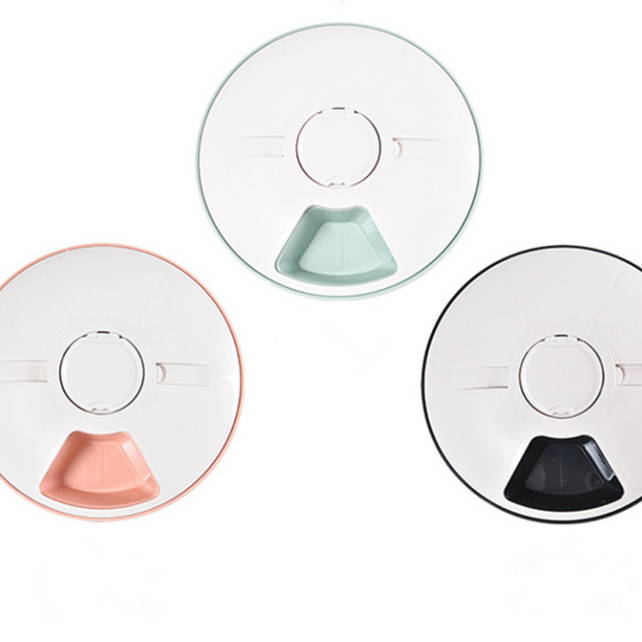 👆🏻 Color Options
You are free to choose among the different color options as you please for your furry friend.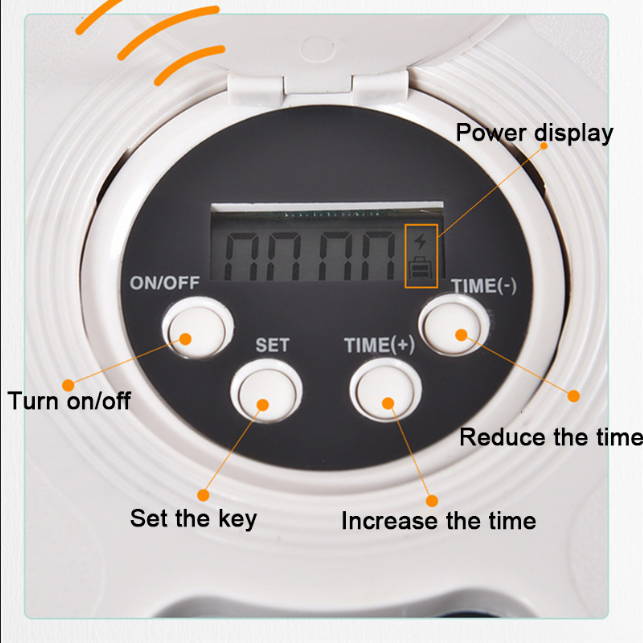 👆🏻 Control Panel

You can easily adjust the timer in our Advanced Dog Feeder to feed your dog on time.