💁🏻‍♂️Make Bathing Of Your Furry Friend More Enjoyable
Give a b ath to your pet is not an easy task, but our innovative 3 In 1 grooming tool can do this for you in a much convenient and effective way.
While traditional rubber gloves are harsh, our Pet Shower Spray has made from environmentally friendly silica gel, which is soft and flexible. There will be no pain on the skin when using. Neither causes any damage to your skin nor your pets.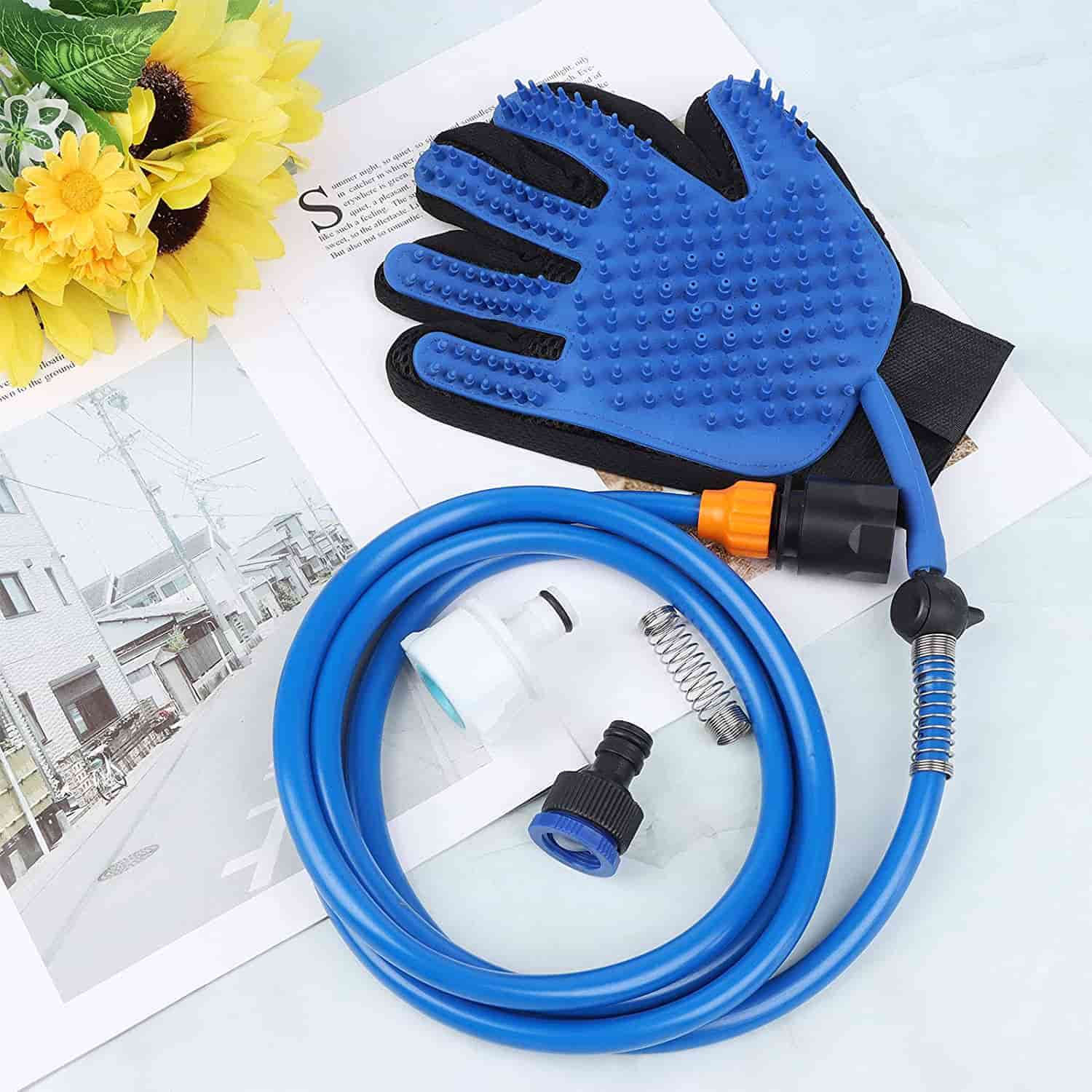 👉🏻Great For Massage & Grooming-

Th

e Pet Shower Attachment combines bathing with a relaxing massage, making it ideal for anxious pets. Our glove expertly clean sensitive and hidden skin areas, while the variable water jet can penetrate even the thickest fur!
👉🏻3 In 1 Design-

We have combined a Grooming Brush, shower spray and hair remover as one accessory. At the same time, your pet will enjoy a shower and massage. You can use it to massage your pets first, remove the dead hair, then give them a very comfortable shower.
👉🏻Universal Size-

Our premium Pet Bathing Tool has an ergonomic design. The adjustable straps make it universal in size. You can adjust the strap according to your hand.
👉🏻Gentle on the Skin-

Our grooming brush, with its soft rubber tips the glove is skin-friendly that ensure gentle massage and grooming without pain or scratching your cat skin.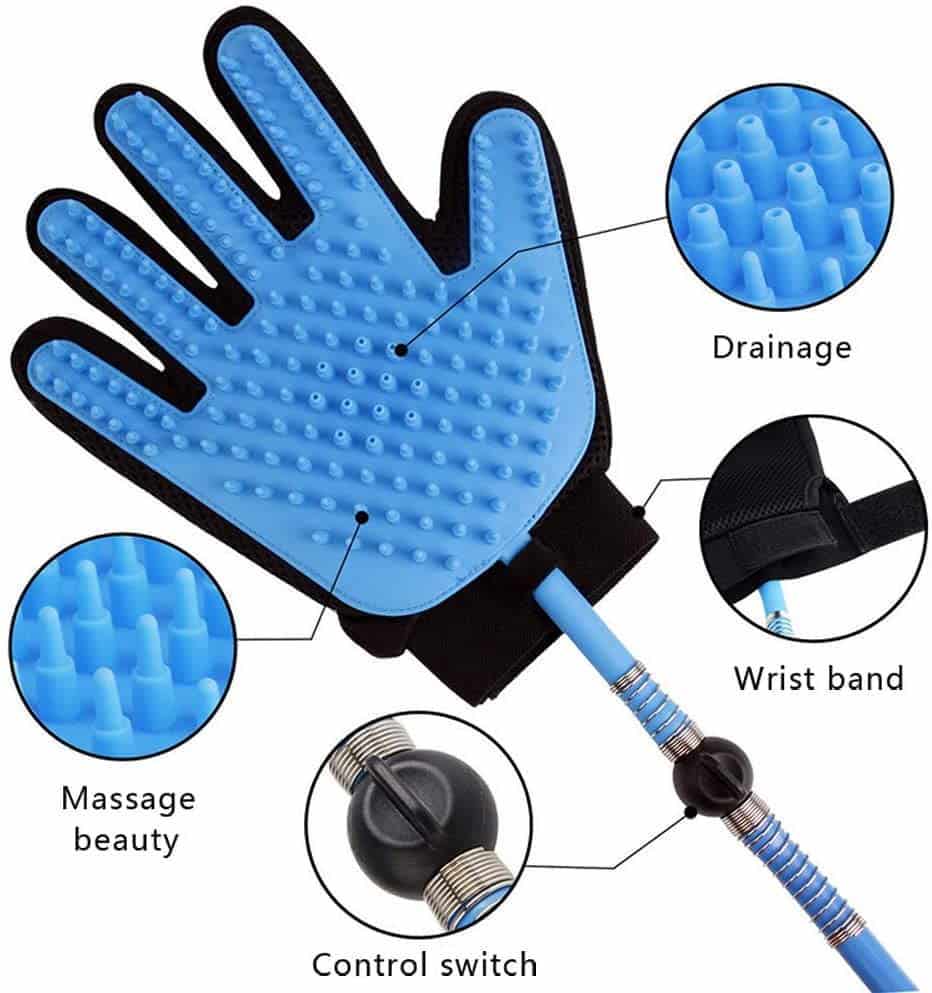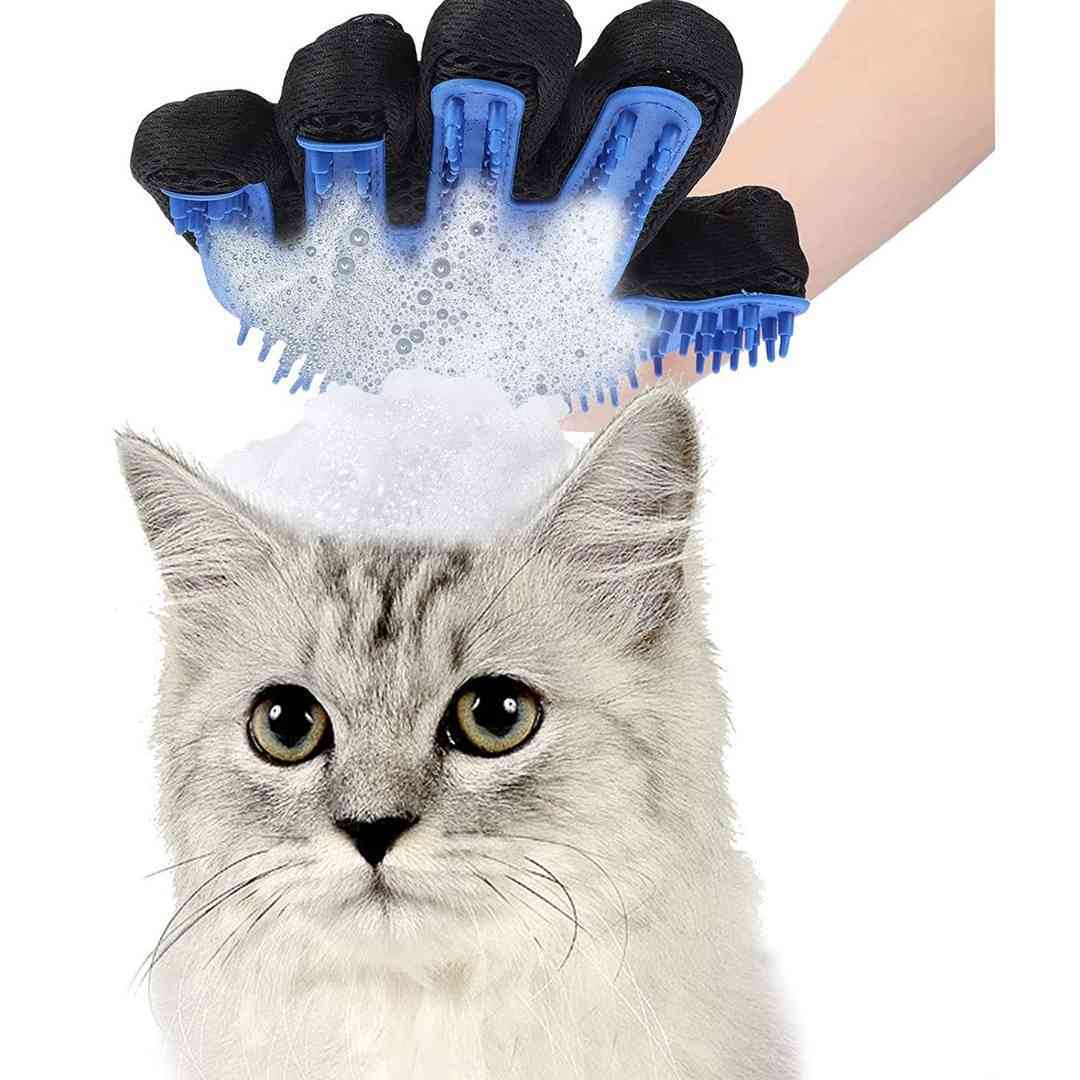 🧝🏻‍♂️Comfortable Bathing
Our shower spray can cleanse your pet in minutes, saving your time and putting an end to frustrating experiences!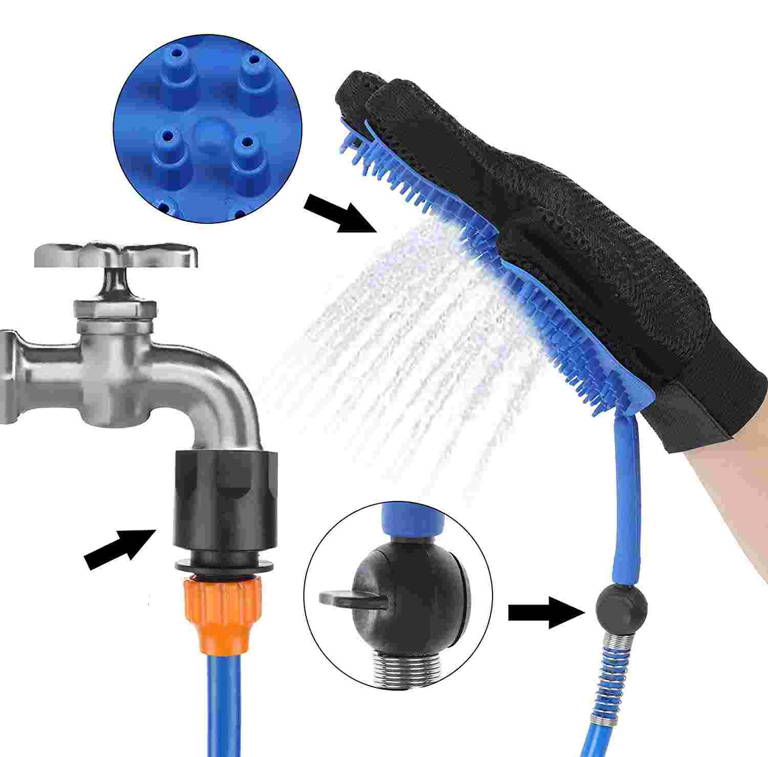 🧝🏻‍♂️Easy To Use
Our Pet Bathing Tool For Cats is easy to operate. Just connect the glove to the water source and start scrubbing.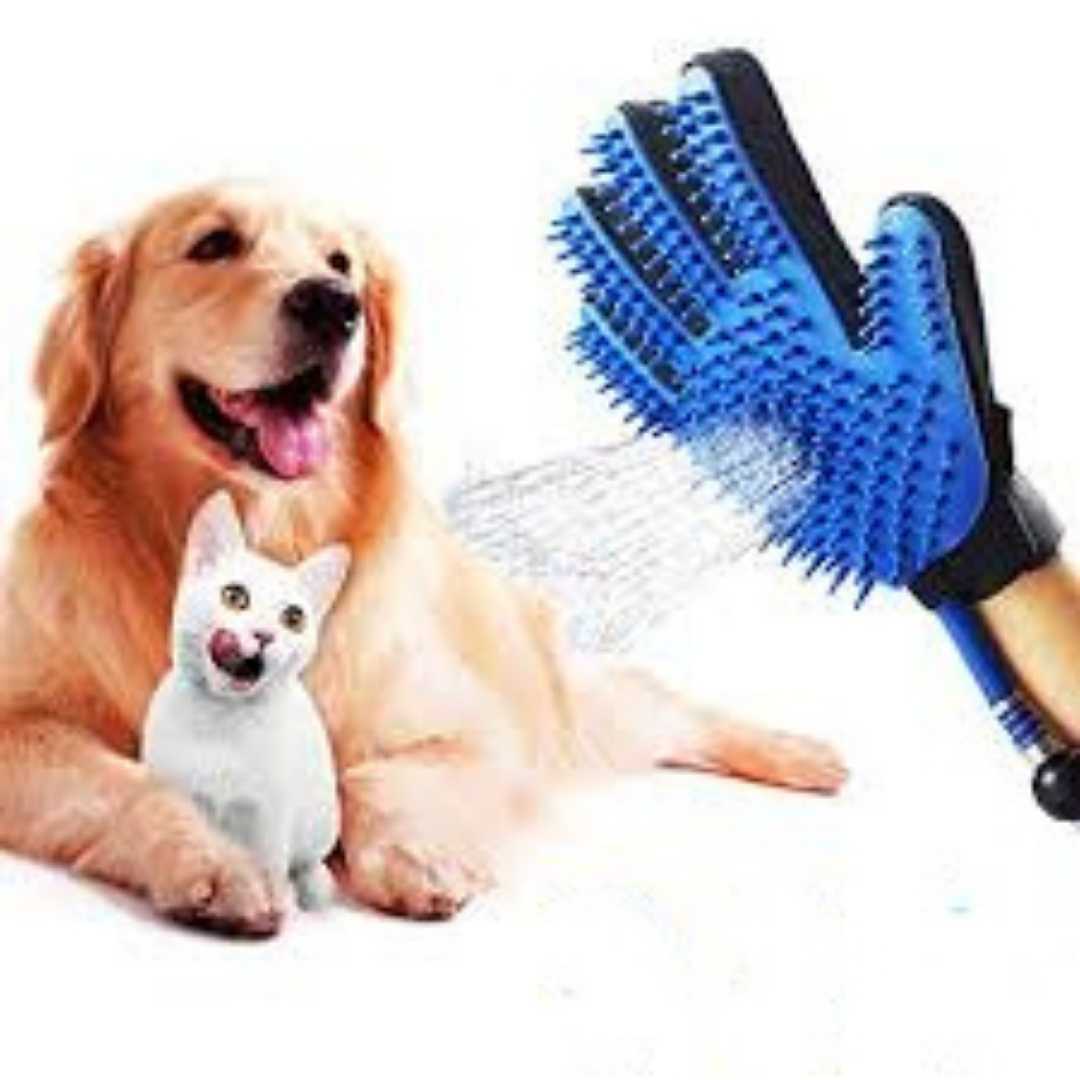 🧝🏻‍♂️Fit For Cats & Dogs
You can use this grooming accessory for basically any pet, from dogs, cats or even horses. It is suitable for all pets.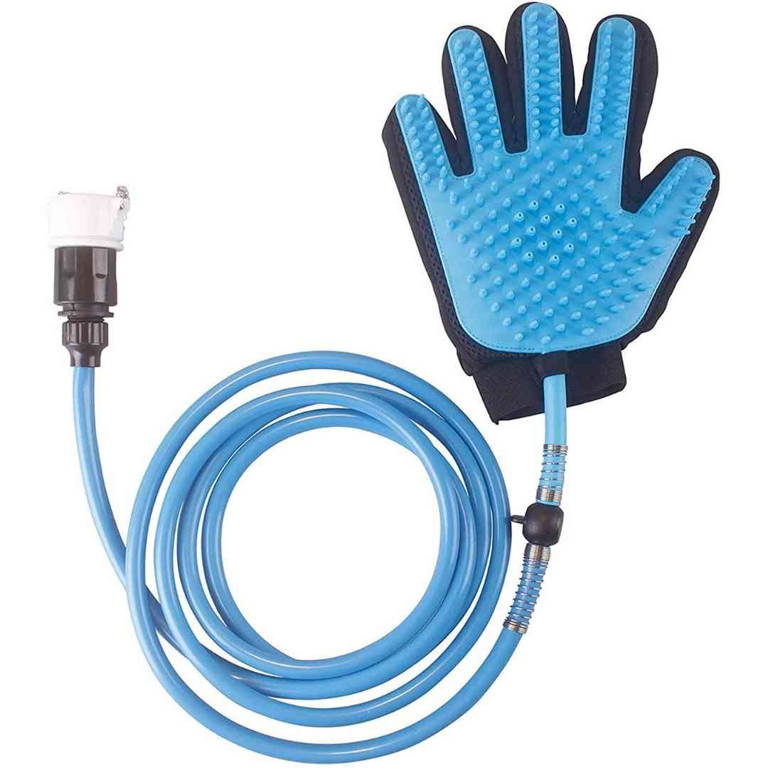 🧝🏻‍♂️Durable
Our Pet Shower has made from flexible and durable plastic and is extremely easy to install and use.