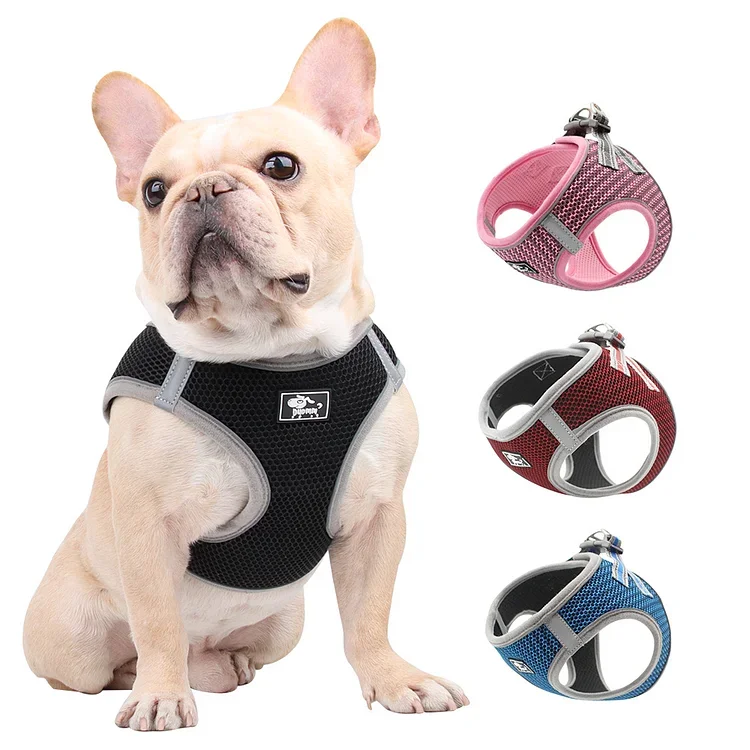 1.Durable: Made of 100% polyester, the harness is strong and durable. Easy to clean. Quick to dry.

2. Dog harness leash, made from an airy and breathable mesh material to ensure maximum comfort for your dog

3.Easy to put on and take off: neck belt and easily adjustable chest strap and quick-release buckle for easy donning

4.Do not hurt when walking and running because of padded comfort vest.

5.Double layer air meshes of premium quality make your puppy the most stylish in wedding, party or street.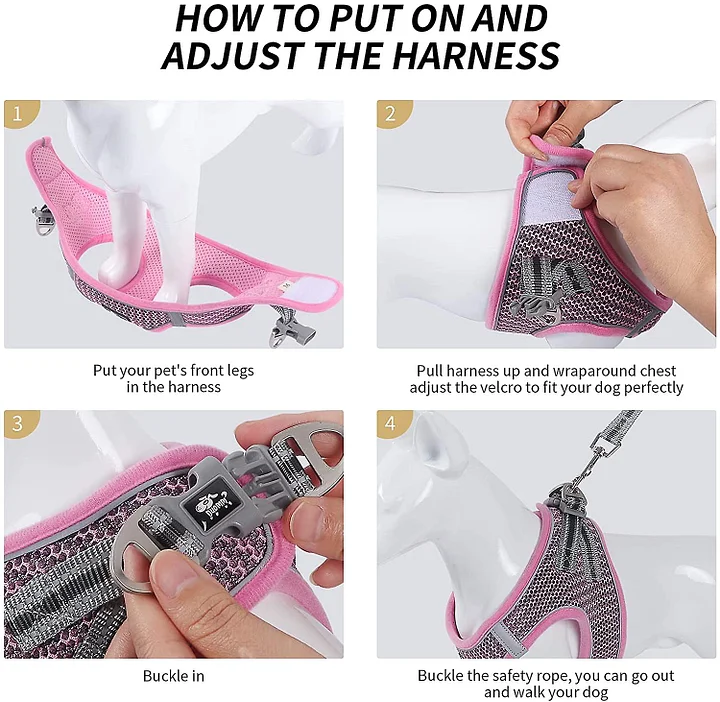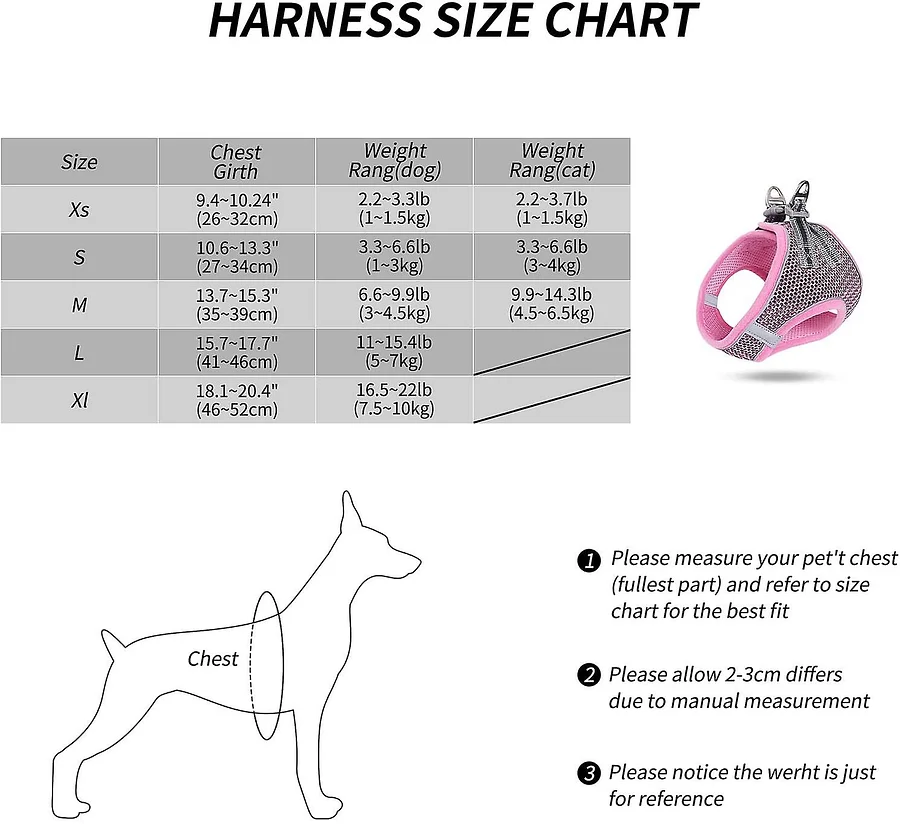 Alt