How come some people seem to have a perfectly stylish home that everyone raves about?

What makes their living room so desirable to stay in?

And what do they know about interior design that you don't?!

The answer is so shockingly simple, it might even surprise you: They have great wall art.

That's right! Their secret is simply hanging cool pictures that evoke pleasant feelings.

And from now on, you can also make your home irresistibly awesome with golfbelievers

✦ Botanical Planchette Wooden Light Up Shelf with hanging Amethyst point at the top!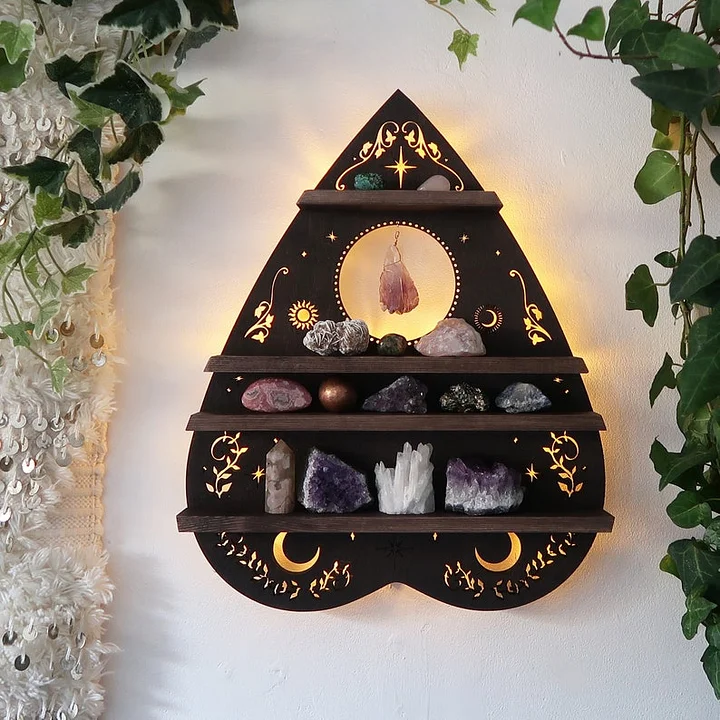 Dimensions

Approximately Width 32 cm, Height 41 cm, Depth of inner shelves 4.4 cm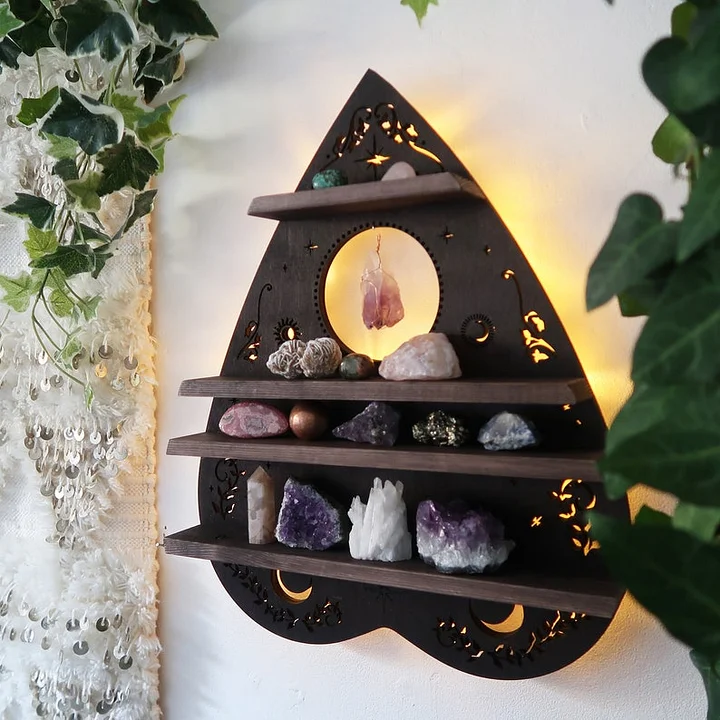 This beautiful wooden Planchette shelf It is made out of Poplar wood, stained in a Dark oak colour with intricate botanical details with stars cut into the wood so the light can shine through.

It has a round cut out at the back where a piece of raw Amethyst is hung encased in a copper basket.

The shelf can be turned on and off without having to take it off the wall and is powdered by 3 x AA batteries

This shelf can be hung on the wall using the included attachment.