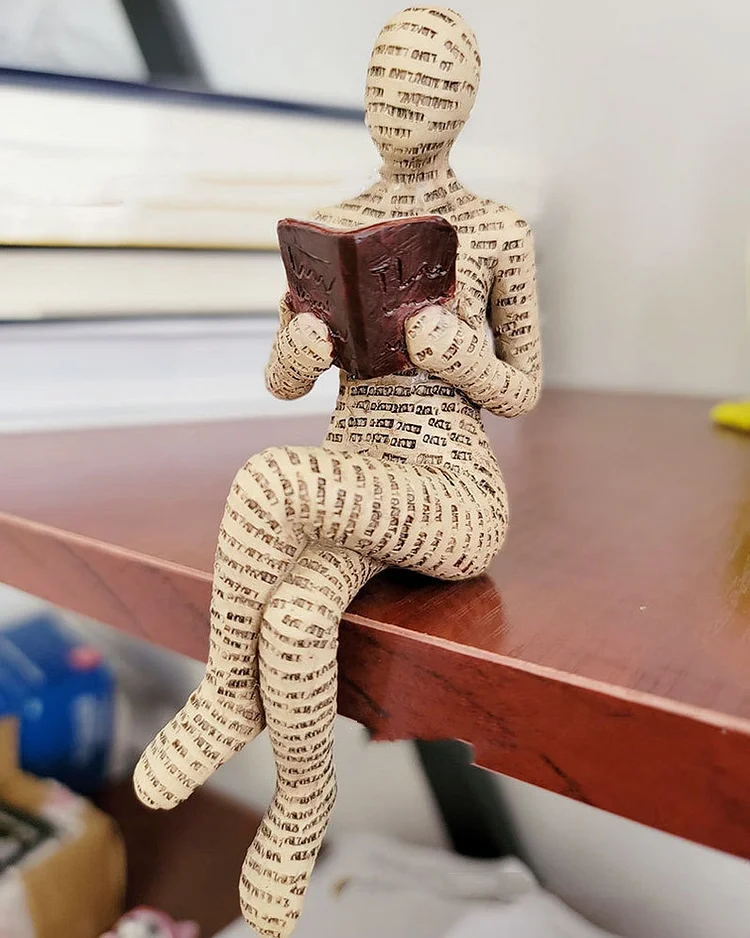 Description
Pulp Woman Reading Book  Abstract Sculptural Figurine Meditation Style Home Resin Figurine Decoration for Home Decor Modern Off
Reading Book Sculpture Material: Made of resin, solid structure, quality assurance, professional casting, meticulous, no peculiar smell.

Sculpture of a woman reading a book: her posture is relaxed. Sit leisurely and read a book. The perfect gift for a book lover. The purpose here is to make great gifts. Special for those who love art and reading. She can sit on the bookshelf.

Emotions expressed by the statue: This statue is communicating with the book reading, expressing the emotions of love, closeness, healing, courage, hope, and a better life

UNIQUE GIFTS: Abstract minimalist sculptures, as home decor, you can add inspiration to any space, a great gift choice for family or friends.

Decorative Uses: Exquisite workmanship and lifelike statues are a way to beautify your personal space, perfect for home, office, library, canteen, coffee shop, tea room, hotel decoration.
product description: Pulp female statues in various poses and sizes, with a pattern covered with text, each figure has a subtle variation, so no two are exactly the same, which is special for those who love art and reading , because it is as unique as a book. Sculptures can be placed on bookshelves as well as various places in the home. Sculptures express the nature of our feelings - we have had some kind of happy experience that can now be a part of us and continue in our development Cleaning - Can be cleaned with a damp towel. Dimensions: 5.12 x 3.35 inch Material: Resin Color: like paper Tip: 1. Please avoid exposing the magnifying glass to sunlight for a long time. 2. Manual measurement, there may be small errors in size. 3. If you have any questions about the product, please feel free to contact us.