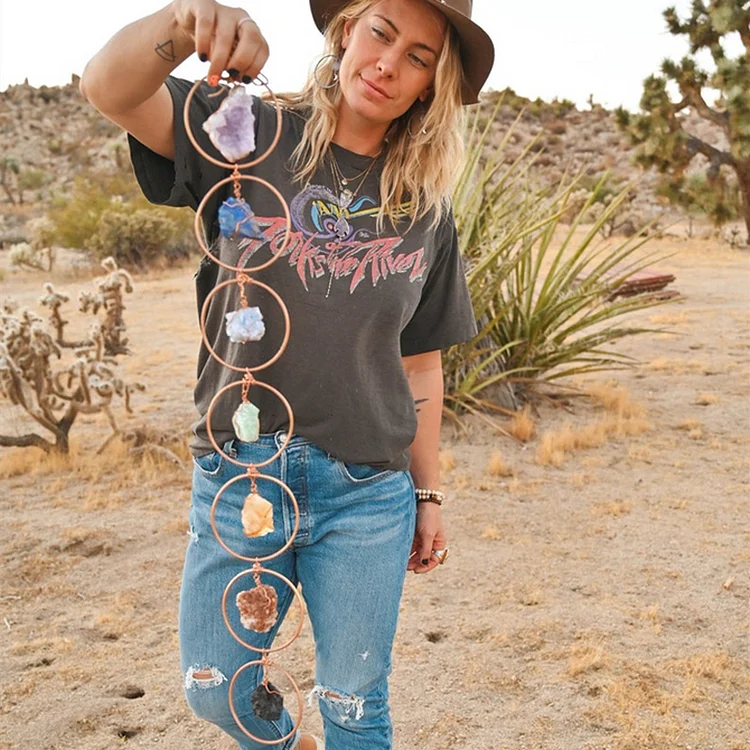 Handmade with 7 raw gemstones the size of your palm, she is very special.💎This beauty not only harmonizes the energy in your home, but she's going to uplift you! ✨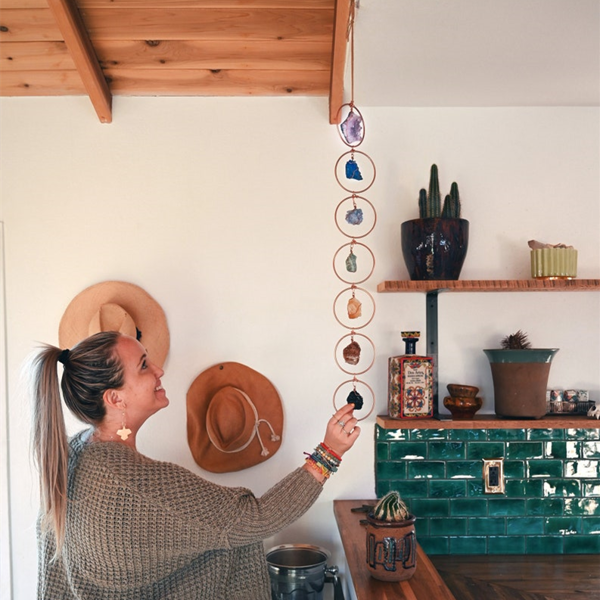 These 7 gems have different meanings and will bring you 7 best wishes!
1.AMETHYST ~ Encourages you to be your highest self & have courage. Crown Chakra to connect to the divine.
2.GREEN AVENTURINE ~ Growth stone to be clear and open. Heart Chakra for love and healing.
3.YELLOW CALCITE ~ Self love & compassion. Heart Chakra open and abundant.
4.RED JASPER ~ Promotes confidence, creativity & positive evergy! Sacral Chakra.
5.SODALITE ~ Offers grounding and rootedness in who you are. Root Chakra to connect to Earth.
6.AMAZONITE ~ Supports your inner warrior, helping you have confidence.
7.TIGER EYE~ Protective, grounding stone. Root Chakra to connect to the Earth.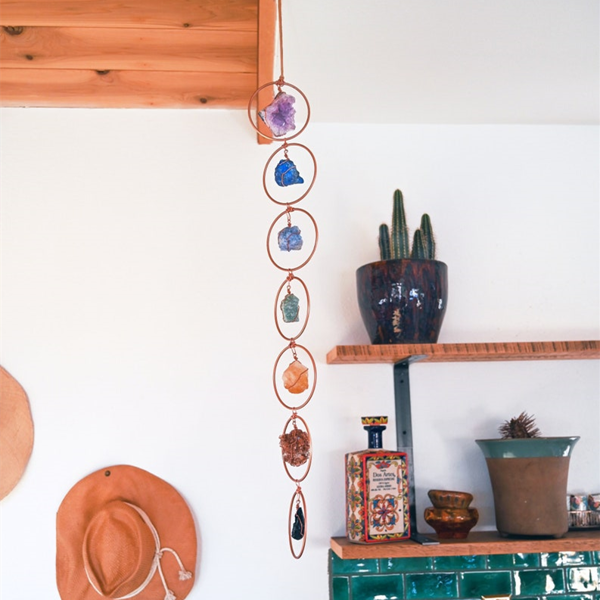 Hang this in your favorite room to inspire your creativity, 💪and to create an energetic field of positivity and harmony.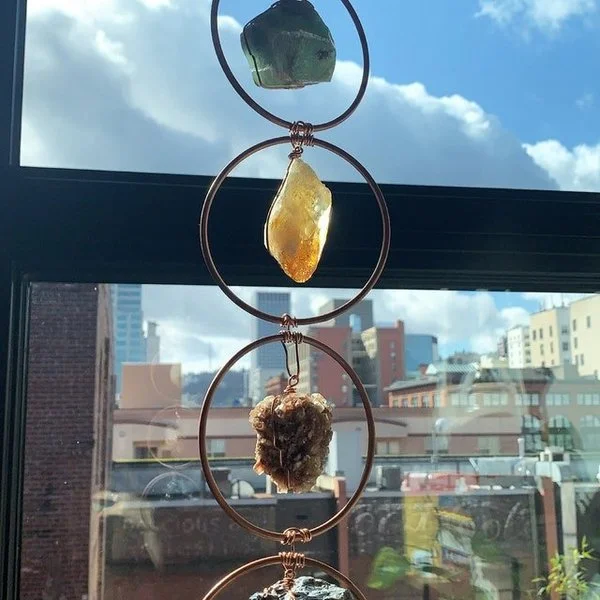 Send good wishes to your family and friends on the occasion of the New Year.❤️ There is no doubt that this is the most unique Christmas gift!🎁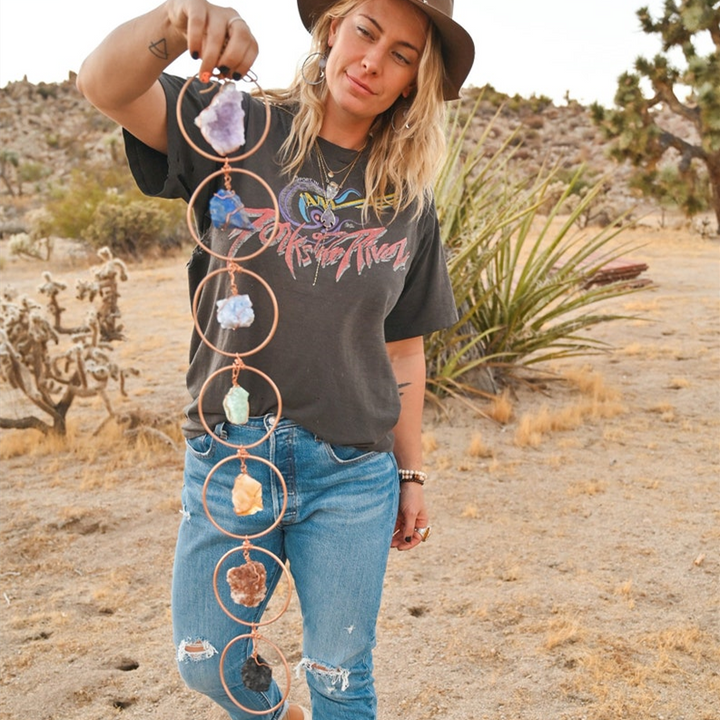 ▲ Gemstones used: Amethyst, Sodalite, Amazonite, Green Aventurine,Yellow Calcite, Tiger Eye, Red Jasper
▲ Chakra hanging length is 2 feet 6" , and the leather cord is 8" long with strong loop to hang from ceiling.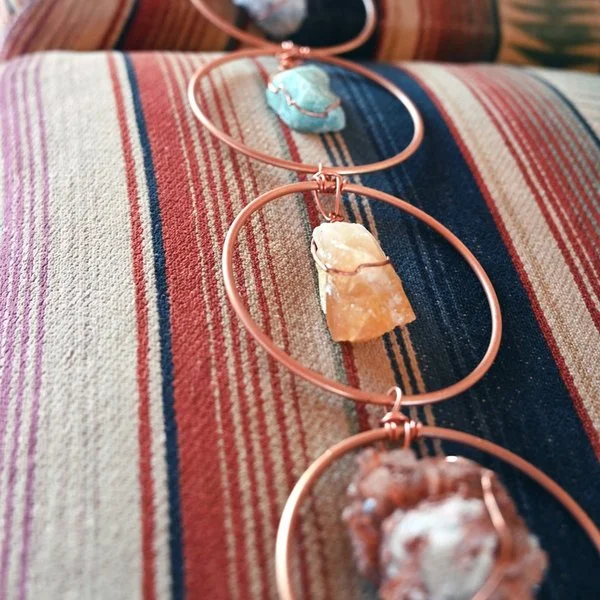 These beautiful and sparkling crystal hangings are handmade by myself and I hope they light up your day!😊