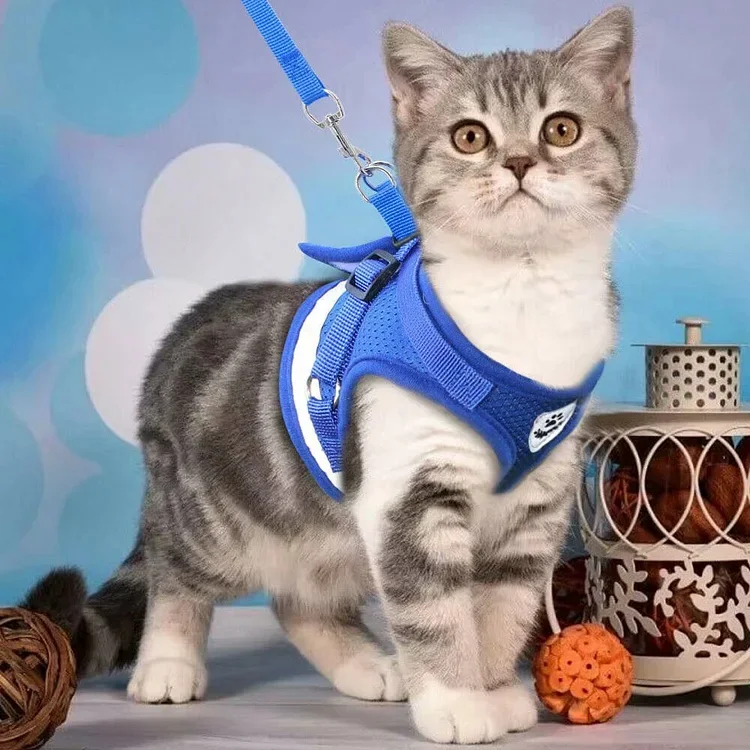 Since the leather is always ripped when you walk with your cat. This leash set is a soft , comfortable and breathable, give the better wearing experience to your lovely cat.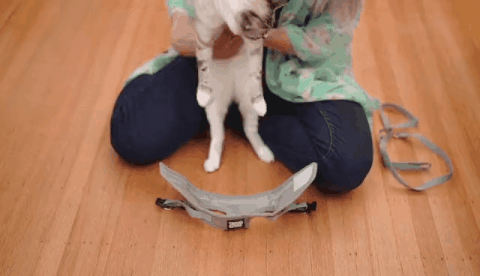 Confidently take your cat out walking, training, hiking and exploring the great outdoors with our adjustable, breathable harness and strong, harness and leash set. This harness has two ways to adjust, from its velcro fastener and plastic adjustable clip, you can make it comfy and have room to grow.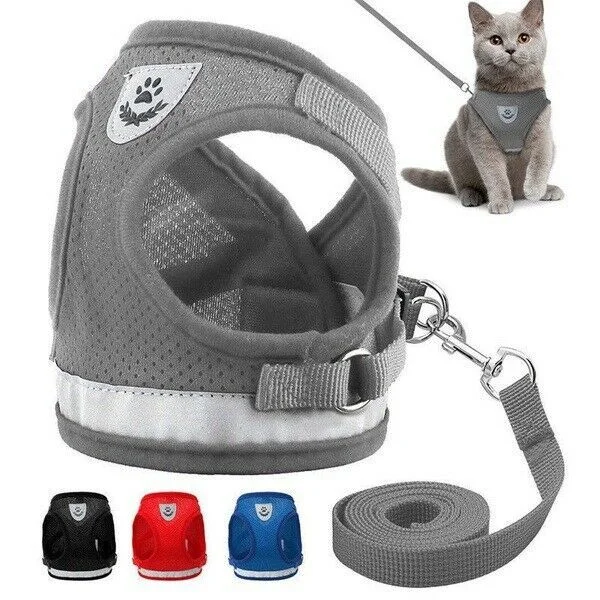 The reflective strip enables you and others to safely spot your fur baby from afar, even when it starts to get dark. The strong nylon leash is the purrfect length (3.9 ft.) to let your cat explore things while you're still in full control.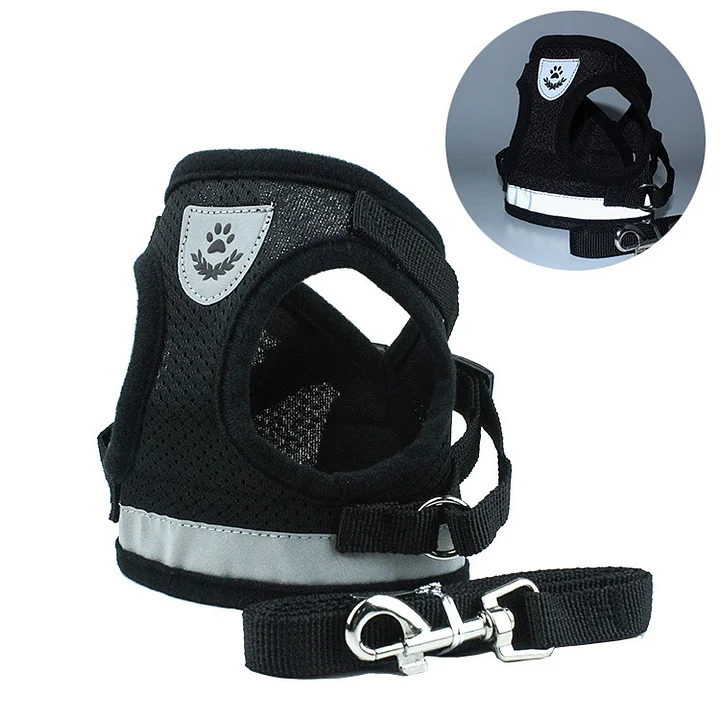 The sturdy snap clip is constructed with premium quality metal alloy and features a 360-degree rotation that adjusts to your cat's every move. Pair this harness with any cat backpack - all of ours have a clip you can use to attach one!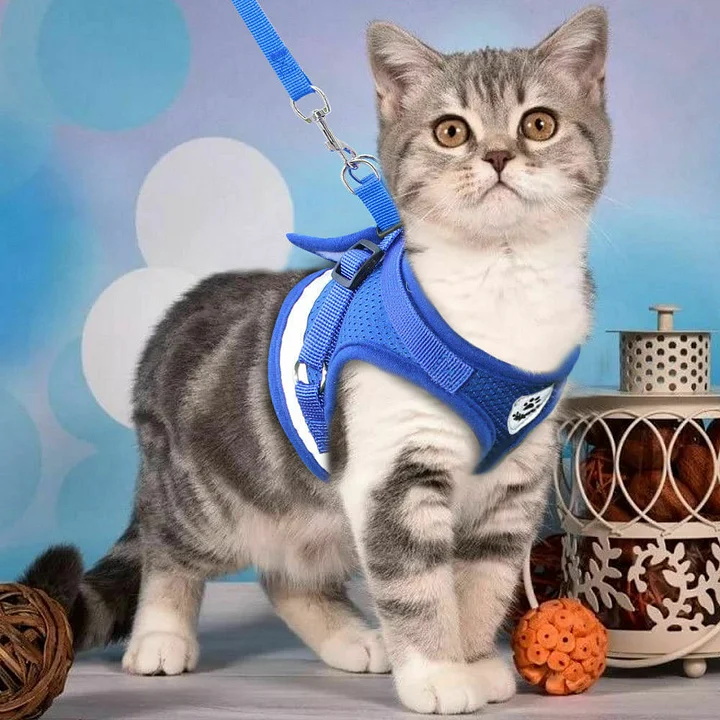 S (FOR KITTENS): 10-14 in | 25-35 cm
M14-16 in | 35-40 cm
L: 16-18 in | 40-46 cm
XL: 18-20 in | 46-50
Measurement is done around your cat's chest. You want your cat's harness to be snug and fitted so they can't get out of it. When you take the measurement, make sure you're getting close and tight up against your cat -- down past all the floor!