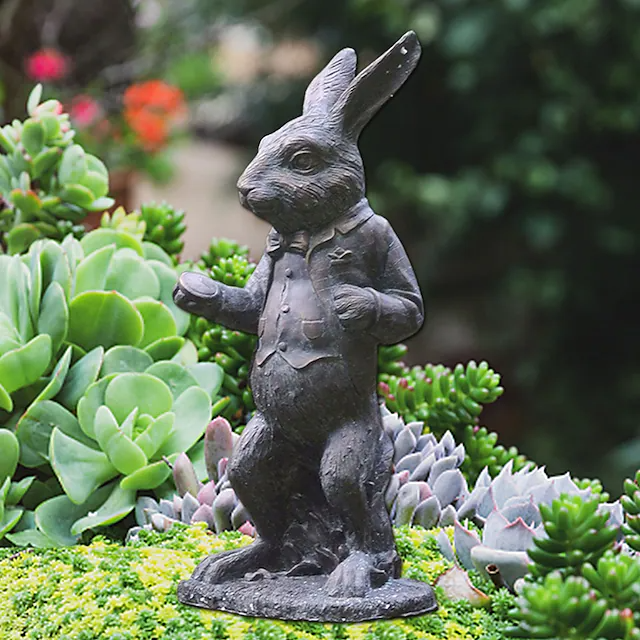 【Sculpture Information】Delightful 5 Garden Statues or 5 of the most iconic Wonderland character sculptures.

【Character story】Alice is accompanied by the Cheshire Cat, Mad Hatter, Caterpillar and White Rabbit, everyone's favorite characters in Lewis Carroll's famous novels, loved by children and adults alike. Bring the magic of Alice in Wonderland into your home and garden with this delightful set of characters.

【Magical atmosphere】Year-round outdoors, the glamorous bronze finish adds a vintage touch to these richly-detailed pieces, adding a magical vibe no matter where you place them.

【a lot of uses】These cute sculptures can be used in various decorations such as lawn, pond, garden, yard, patio or anywhere, super cute sculptures can bring you a different decoration experience.

【High quality material】Made from top quality resin to ensure impressive detailing, the old Cape Verde finish gives these revered fictional characters told by Alice's wonderful story an antique finish.