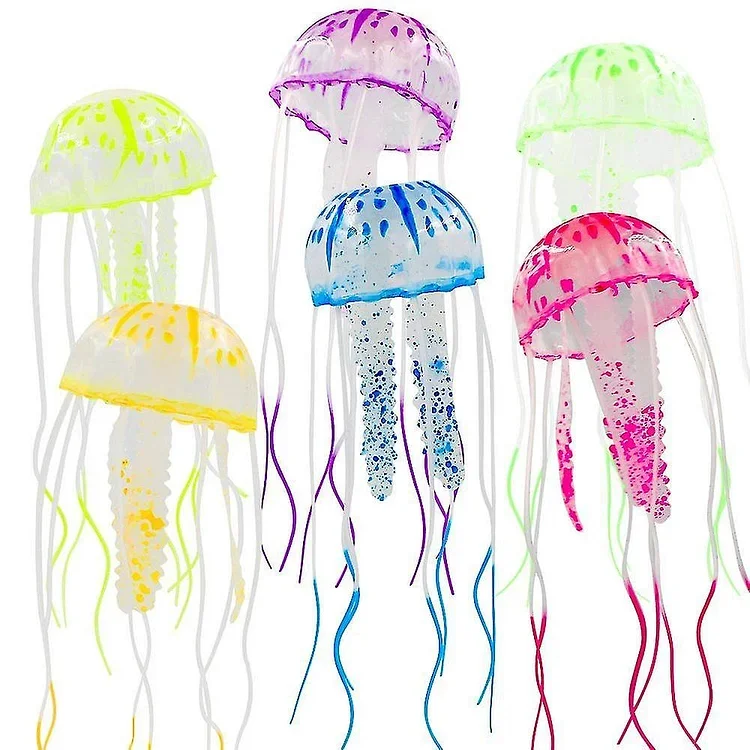 1.NOT "GLOWING IN THE DARK": The Glowing Effect will only happen under actinic lighting, blue or purple light is recommended.

2.IDEAL DECORATION: Floating freely and graceful incredibly detailed imitation floating jellyfish.(Will NOT move around automatically like real jellyfish which have spirit..)

3.HARMLESS TO YOUR FISH: Made of Eco-friendly silicone material, nontoxic, odorless and durable.

4.EASY TO MAKE IT ALIVE: Just fix suction cup, it attaches by thin invisible string. The suction cup should be on the bottom of the fish tank and the string together with the jellyfish should be lower than the waterline.

5.WORLD OF 6 COLORS: Measures 5 x 12 cm. Package included: 6 x Artificial Jellyfish of Blue, Purple, Green, Orange, Pink, and Yellow.