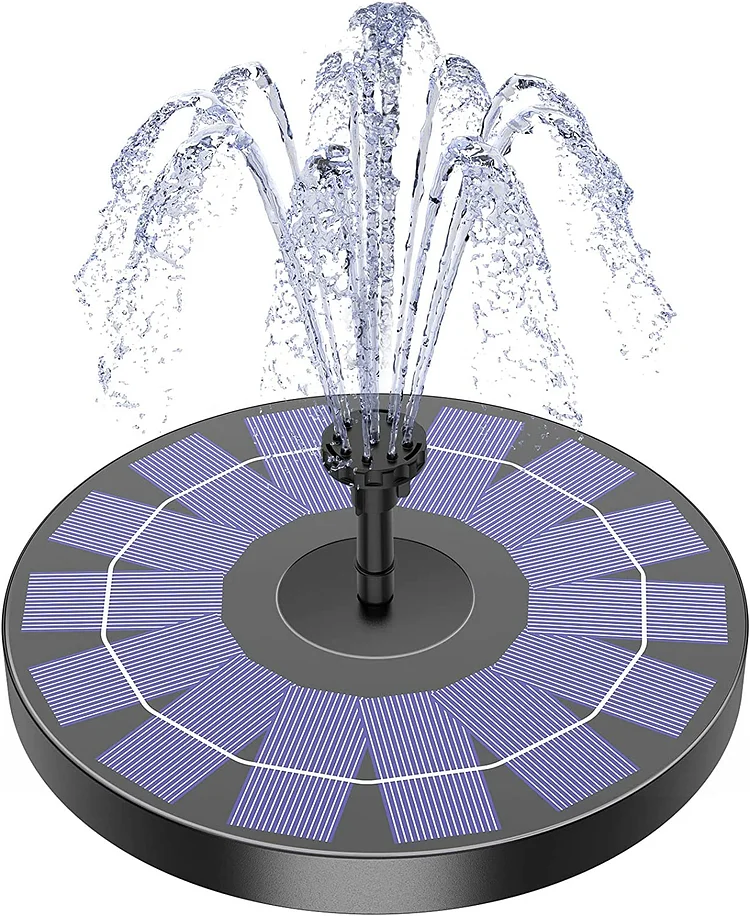 ARE YOU LOOKING FOR A MORE SUSTAINABLE AND ECO-FRIENDLY SOLUTION FOR ADDING A FOUNTAIN TO YOUR OUTDOOR SPACE?
POWERED ENTIRELY BY THE SUN, this fountain requires NO ELECTRICITY or cumbersome wiring. Simply position it in a sunlit spot, and watch as the integrated solar panels ABSORB SUNLIGHT, storing energy to power the mesmerizing water display. As the sun's rays touch the panels, a SYMPHONY OF WATER JETS and cascades dance to life, enchanting all who lay eyes upon it.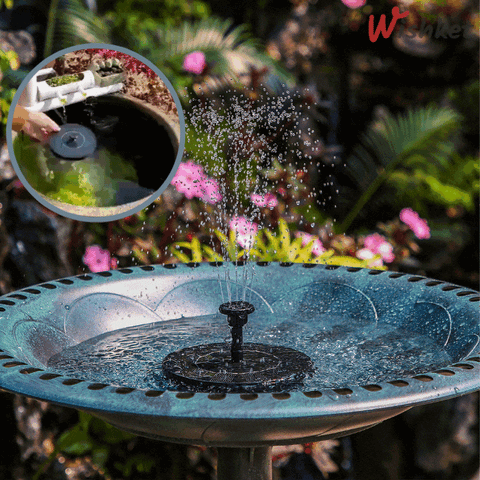 DO YOU WISH TO ENJOY THE BEAUTY AND TRANQUILITY OF A FOUNTAIN WITHOUT THE HASSLE OF COMPLEX INSTALLATIONS?
Solar Flow is a revolutionary SOLAR-POWERED device that effortlessly enhances the ambiance of your garden, patio, or backyard by harnessing the limitless energy of the sun. With its sleek and elegant design, this device seamlessly blends with any landscape, creating a stunning focal point that will leave your guests in awe. What sets Solar Flowapart is its UNPARALLELED CONVENIENCE and ease of installation. Simply place it in your desired location, and it's ready to transform your outdoor space with enchanting illumination, all WITHOUT THE HASSLE of complicated setups.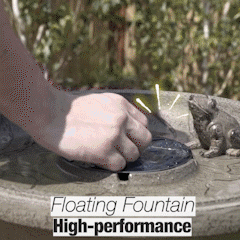 DISCOVER Solar FlowWITH ITS FOUR ENCHANTING NOZZLES!
TRANSFORM your garden into a MESMERIZING oasis with SolarFlow™. Powered by the sun, this captivating fountain features FOUR UNIQUE NOZZLES, creating enchanting water displays that will delight your senses and add a touch of elegance to any outdoor space.

WANT THE FREEDOM TO POSITION YOUR FOUNTAIN WHEREVER YOU DESIRE WITHOUT WORRYING ABOUT ELECTRICAL CORDS?
Embrace the ultimate FREEDOM and FLEXIBILITY with Solarflow™. No more limitations or concerns about electrical cords! Now, you have the liberty to position your fountain wherever your heart desires in your garden, patio, or backyard. Enjoy the soothing sounds and captivating beauty of a fountain WITHOUT ANY HASSLE or restrictions. Experience the true joy of a CORD-FREE oasis with our solar-powered fountain.