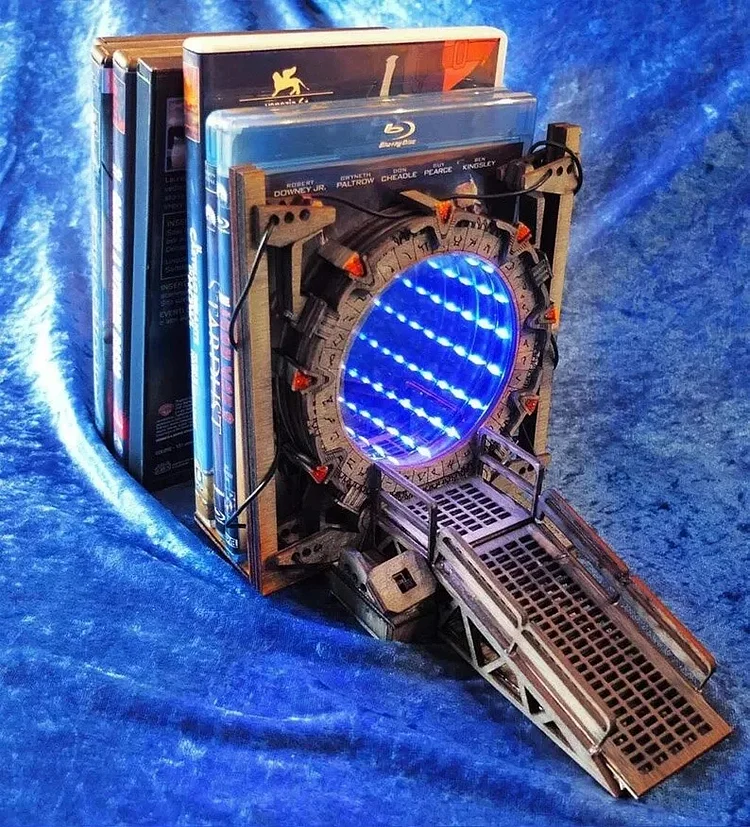 96.5% of customers buy Two-way Stargate (Free Shipping & Save $10)
Two-way Stargate = One-way Stargate*2
Own your very own Stargate.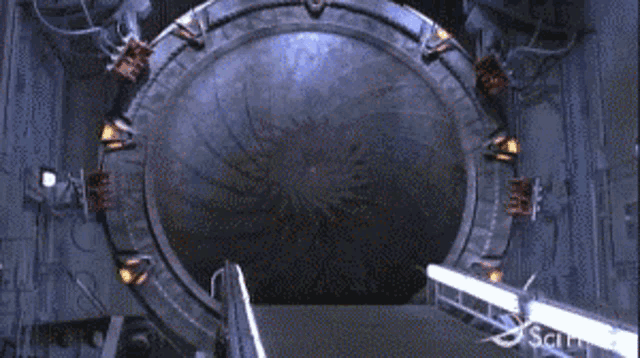 This stargate let you escape from this world in few seconds. Do you want to visit a new galaxy? Lets jump into the gate that will take you to a completely different system. Will the aliens be friends or enemies?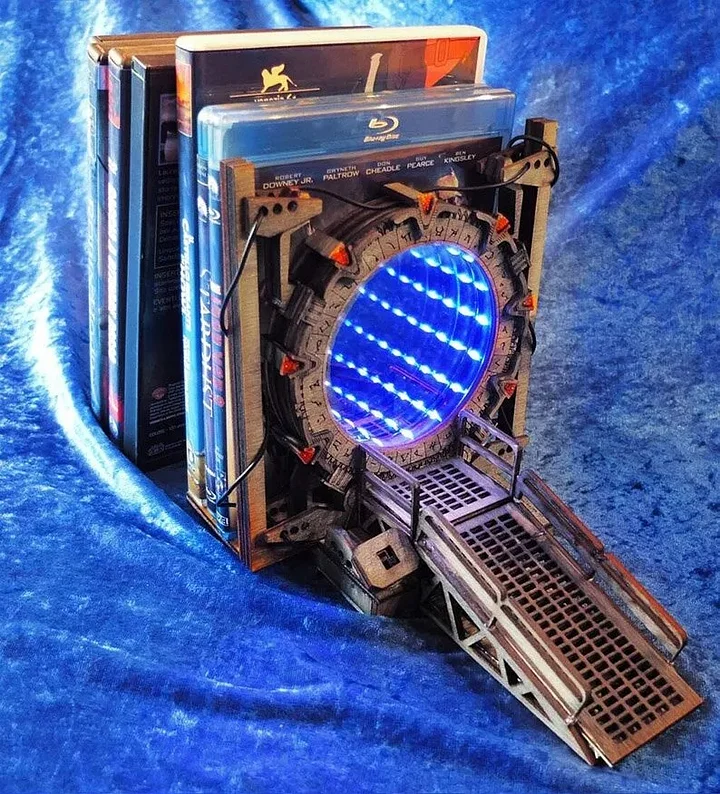 This bookend look great in a lit room and completely awesome in the dark. Pictures can not capture the awe generated from these lights! They are great for your man cave, and perfect for bedroom as a nightlight. This bookend are a perfect gift for any stargate fans!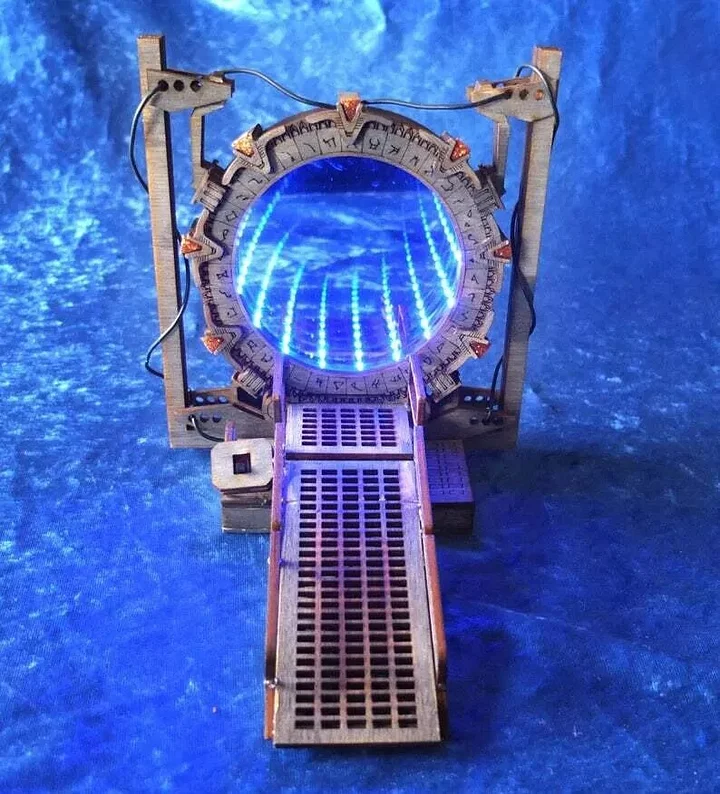 The bookend consists of one infinite effect mirror. The frames of the mirrors are made of multilayer, cut with the laser cutting technique.
The bookend can be illuminated by turning on the blue LED string, 20 cm long, that decorate the circular mirror. The infinite effect mirror duplicates the LED effect million times, leadind you to a misterious dimension.
The LED are powered by a 9 Volt battery (included). For continuos operation, the battery does not last more than round 4 hours. Please consider a 9 volt battery AC adapter for continuos operations (NOT INCLUDED).
Dimensions:
4.7 inches depth x 5.5 inches height x 7 inches width.
12 cm depth x 14 cm height x 18 cm width.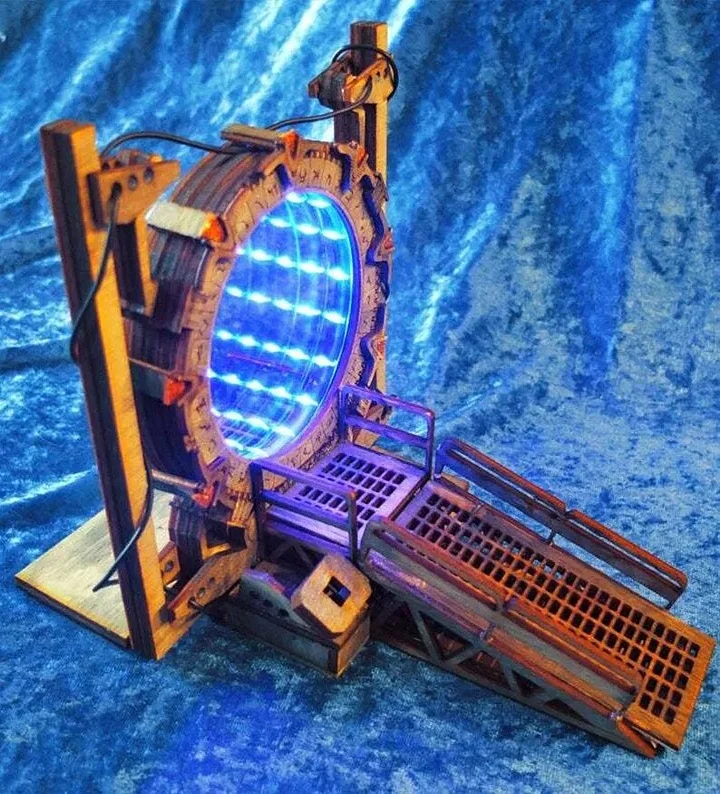 Bookend inspired to a stargate, hand made and for this reason unique. The item that will be shipped will be created as similar as possible to the one in the pictures but as all handmade products, small differences can be present compared to the insertion one.