Why your neighbor's holiday decorations so beautiful?🤔
🎄🎄

Get your answer with here
The Cordless Prelit Red And White Holiday Trim (Garland):180cm*120cm*180cm . Most doorways will need 3 garlands.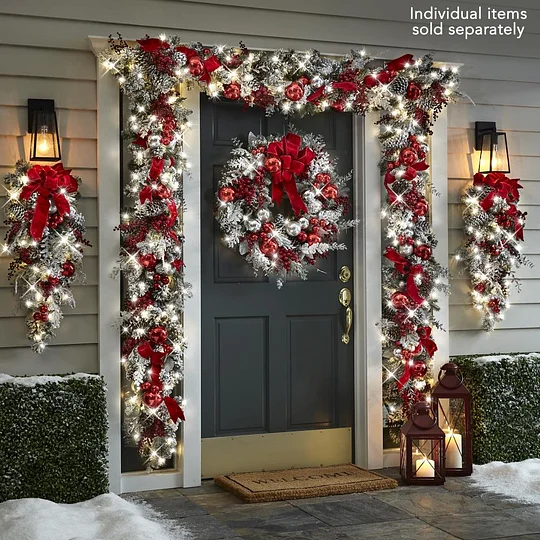 Only available from S-specialty, this is the cordless prelit holiday trim set reminiscent of St Moritz that can be hung anywhere indoors or outdoors under a roof without requiring unsightly extension cords or proximity to an outlet.
Each piece is decorated with four sizes of glossy red and white ornaments.
The Cordless Prelit Red And White Holiday Trim (Wreath): Wreath. 45cm*45cm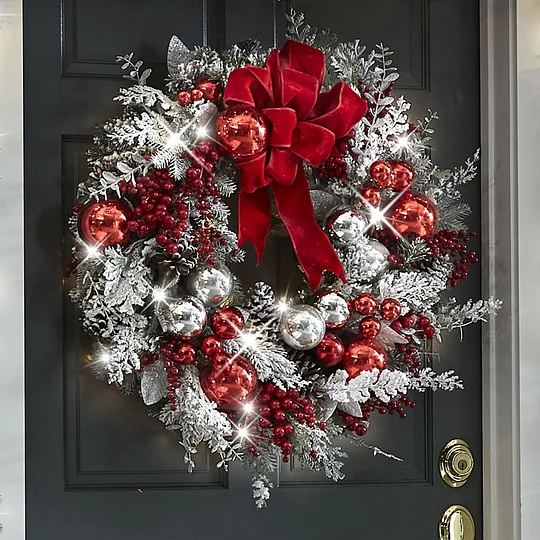 The Cordless Prelit Red And White Holiday Trim (Sconce): 32" Sconce. With 70 LEDs and 76 branch tips. 45cm x 25cm x 5cm