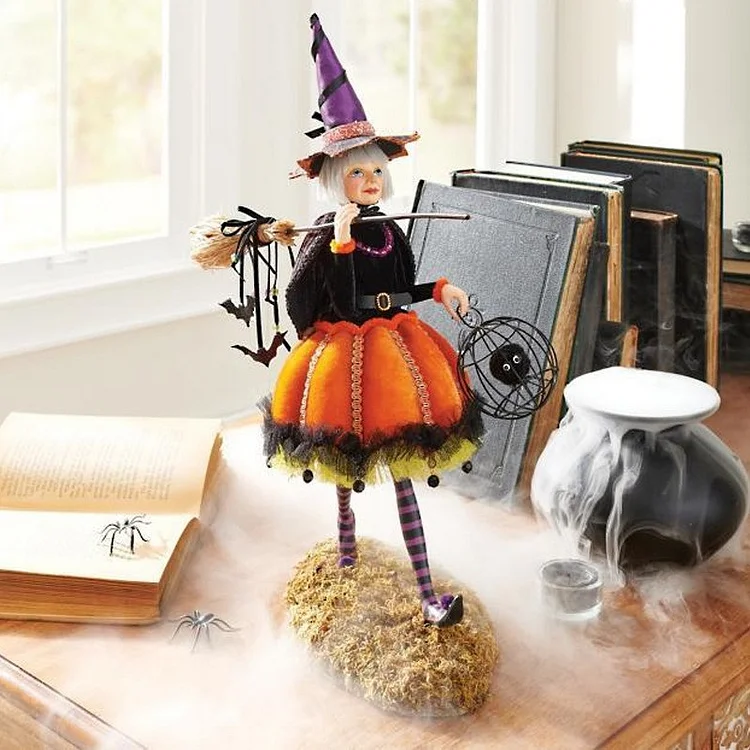 🧙‍♀The witches gathered together and held a witch rally every ten years.
😍Do you want to join this crazy party?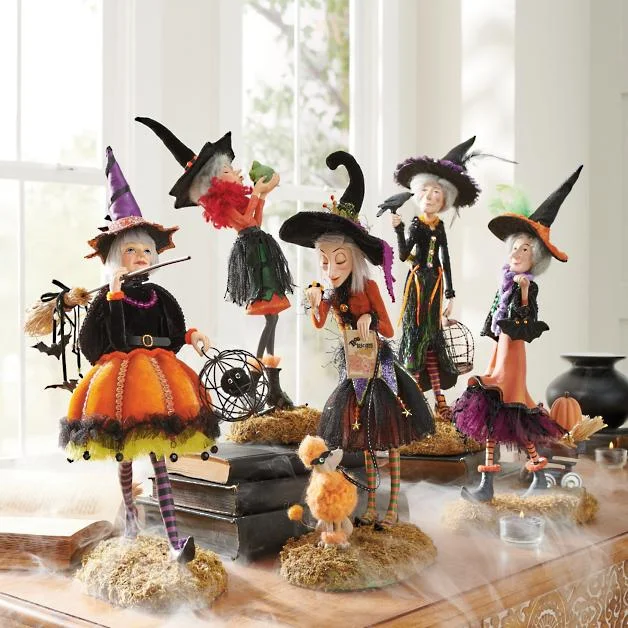 This limited-edition figure, one of five in our exclusive collection, is creatively conceived and carefully handmade, with textural accents designed to delight: realistic gray hair, a pumpkin-shaped skirt with tulle and pompom trim, and a face that is handpainted to perfection. Complete with an attached, moss-covered stand, she's prepared to work her charm on your Halloween display.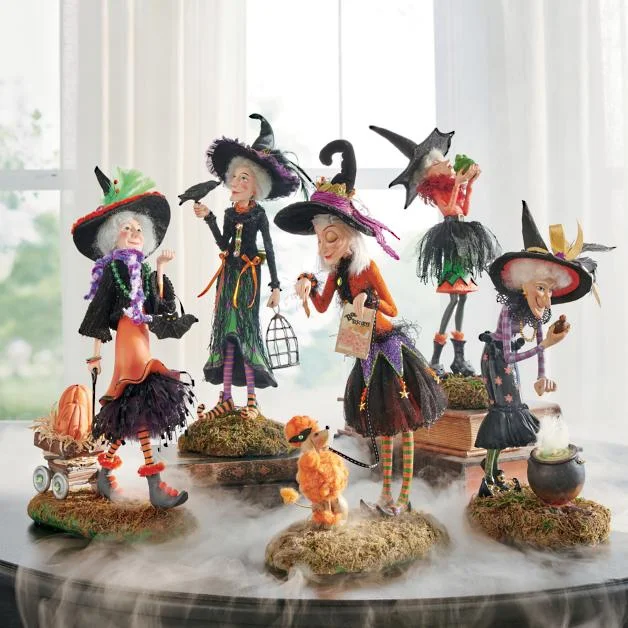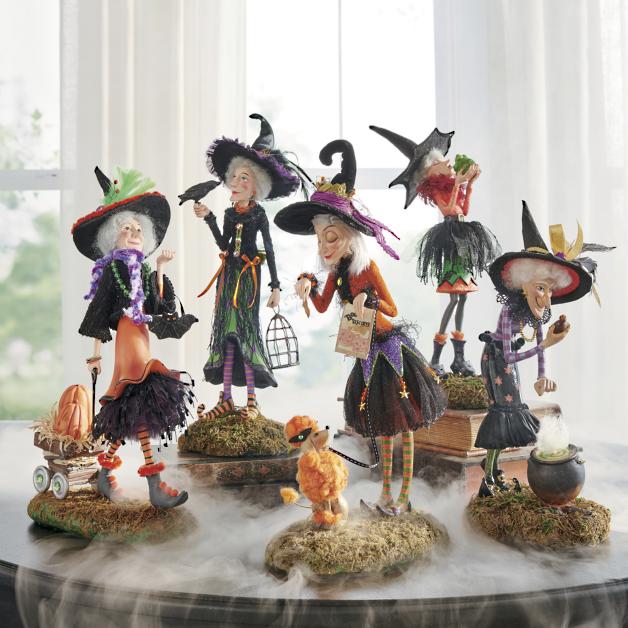 Bewitching Figure, Daphne
With broom at the ready and spider cage in hand, Daphne joins our enchanting collection of Bewitching Figures.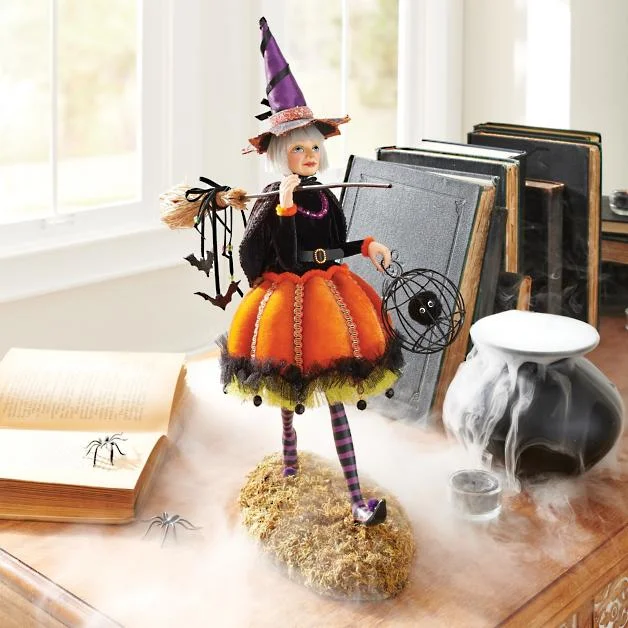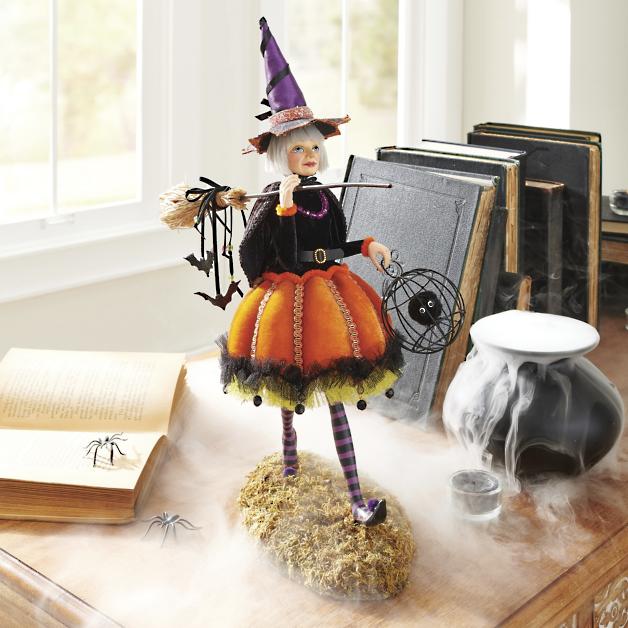 Bewitching Figure, Agnes
Our Agnes Bewitching Figure and her finely feathered guest, the "old crow," we'll call him, have a contemplative moment.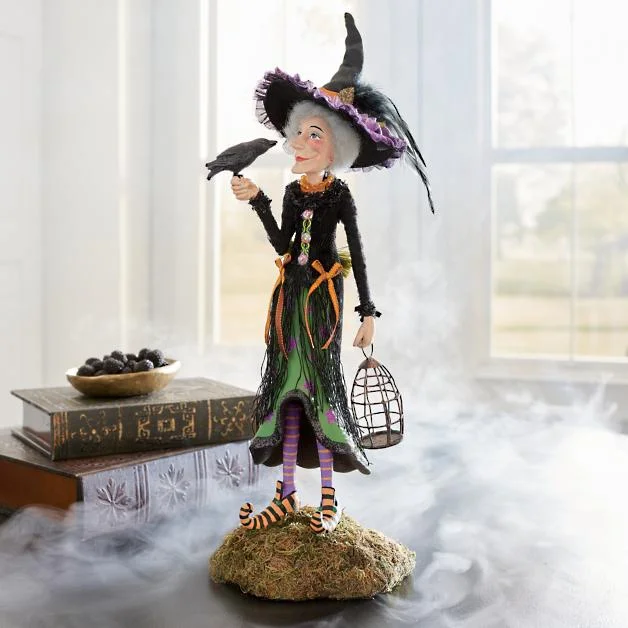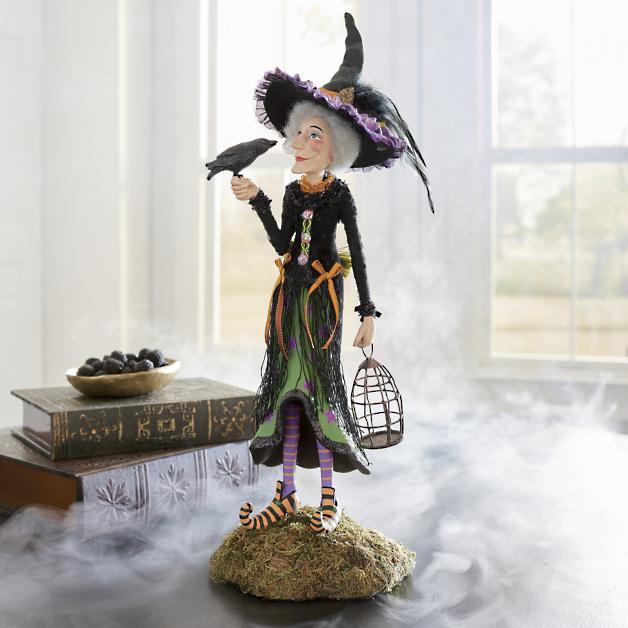 Bewitching Figure, Belinda
Our Belinda Bewitching Figure feeds a "Boo Biscuit" to her discriminating pooch.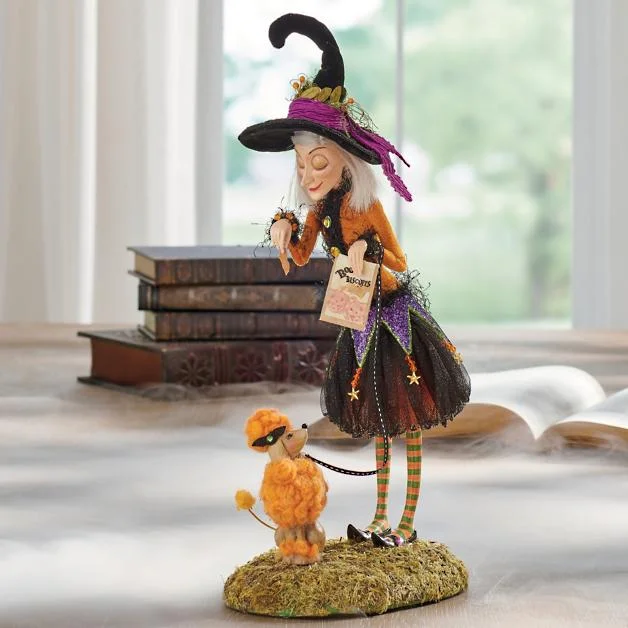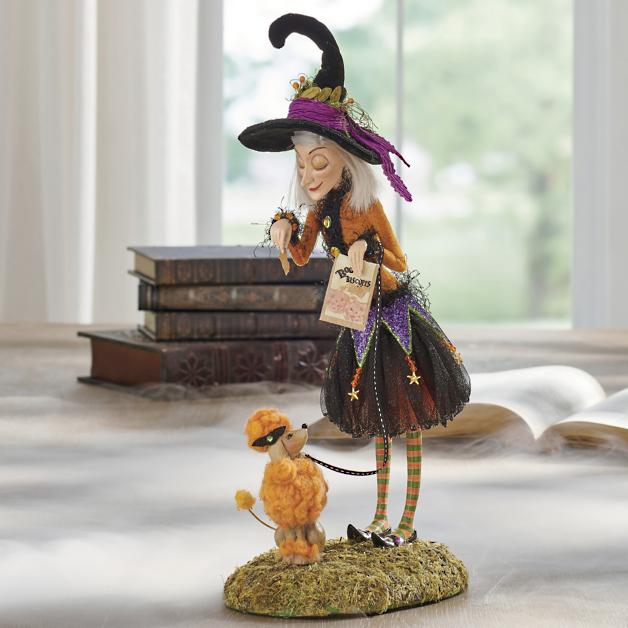 Bewitching Figure, Clarice
Poised to kiss her Prince Charming into the picture, our Bewitching Clarice Figure is puckered up and dressed to impress in her wickedly charming ensemble.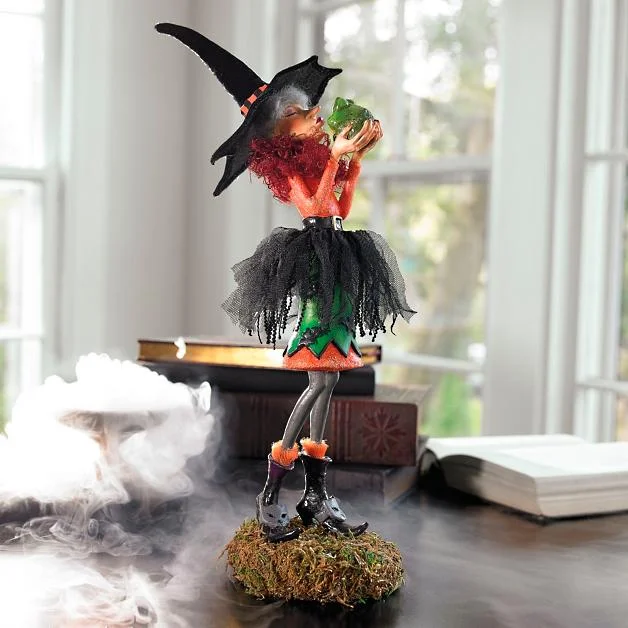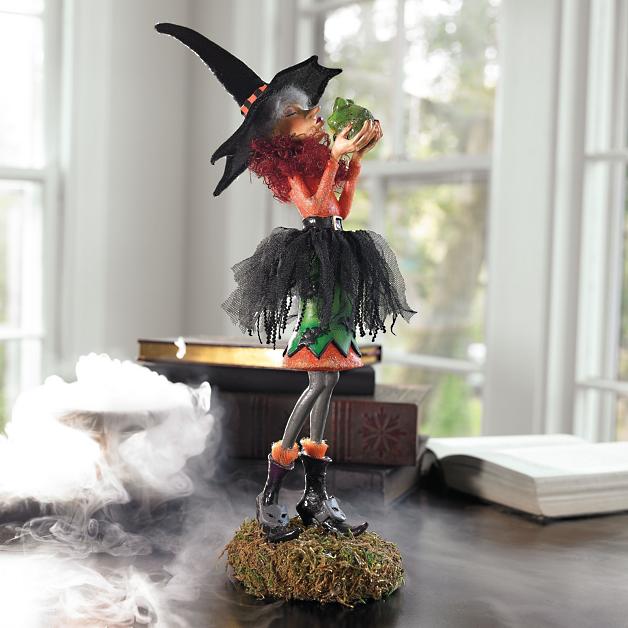 Bewitching Figure, Tilly
With her boots buttoned high, our Tilly Bewitching Figure heads to the autumn festival with jack-o'-lanterns in tow, ready to conjure some smiles.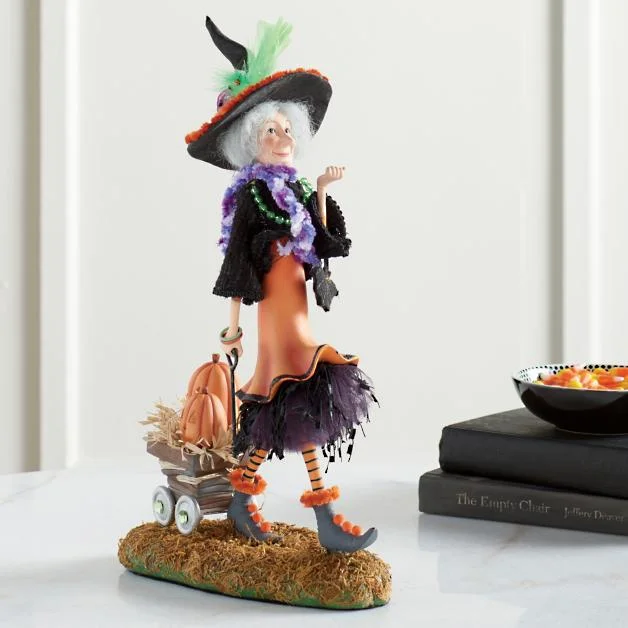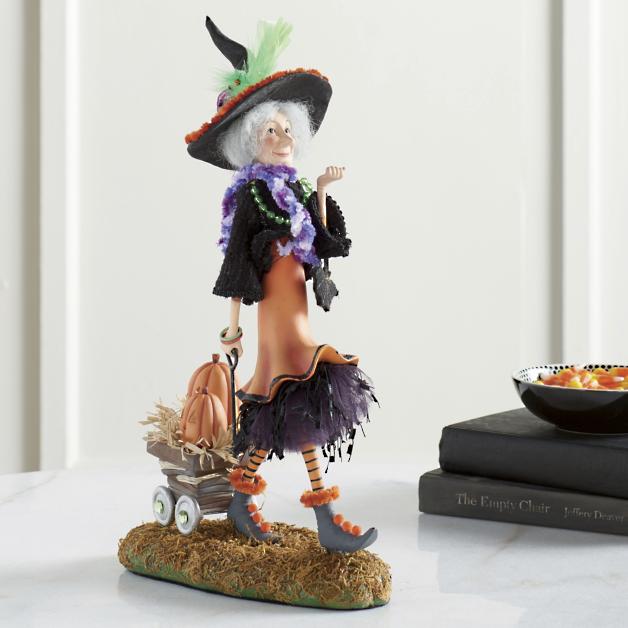 WHY YOU'LL LOVE IT
Collectible, tabletop witch figure
Resilient resin construction
Handmade limited edition figure
Dressed in fabric and feather accents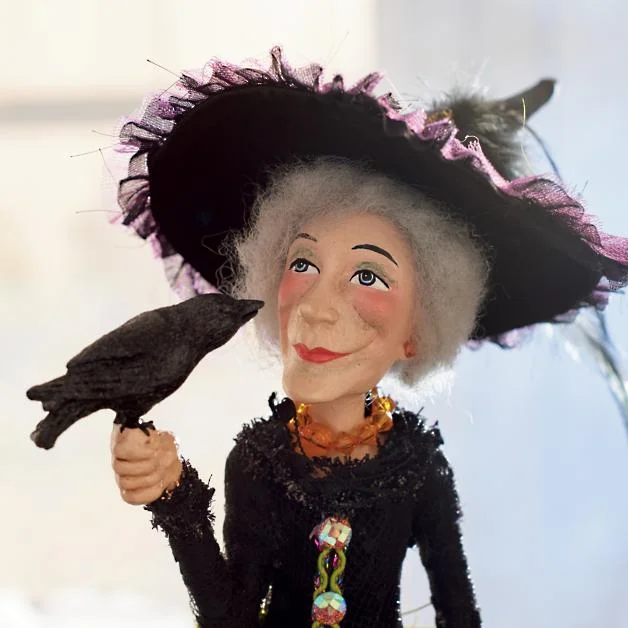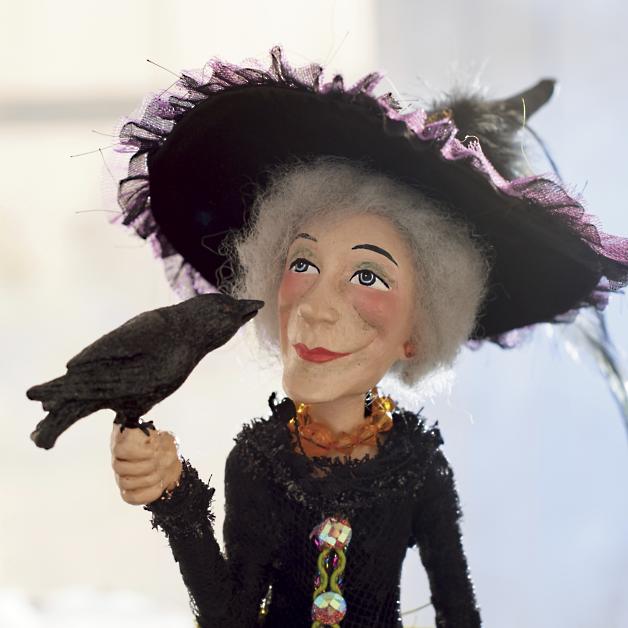 Description:
Exquisitely handpainted resin face and hands; real-touch hair
Half-pumpkin skirt with tulle and pompom trim; sequin accents; dimensional fabric hat
Holds dimensional broom with ribbon, bead, and bat accents and caged spider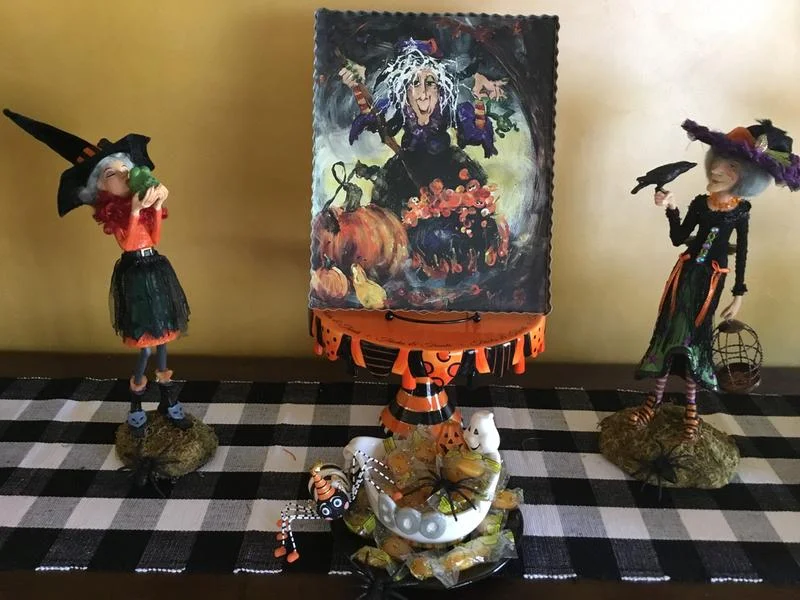 ★Item Details
Handpainted; dimensional accents
Material: resin
Weighted base to sit securely
For indoor and outdoor
Size: 8 × 6 inches