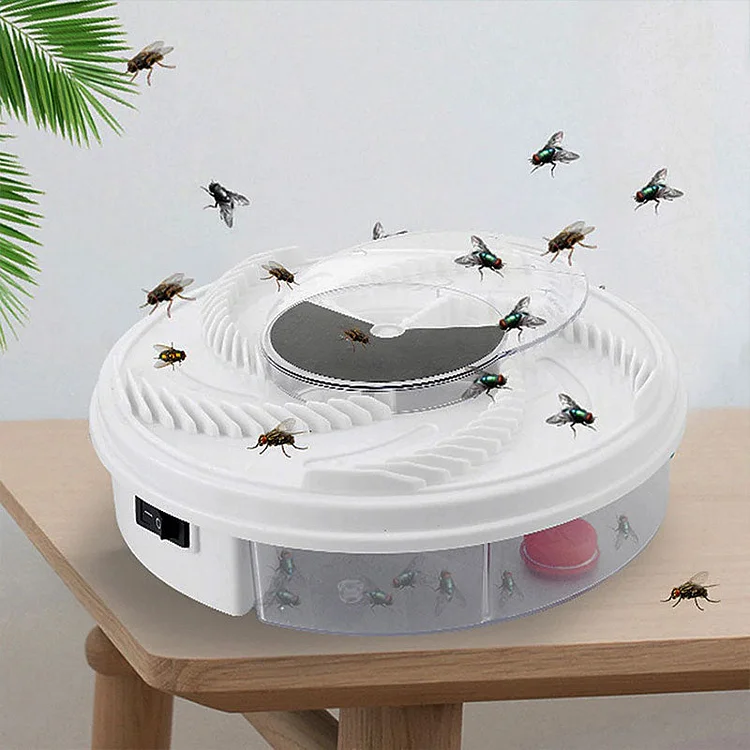 Say Goodbye To All Nasty Insects and Enjoy Summer
We all love spending time outdoors on the patio, enjoying family time, having a BBQ, or going camping on the weekends.

As summer approaches the only thing ruining the outdoors is annoying bugs, constantly swatting them off of our food and bodies gets old really fast.

It happens year after year, but not anymore!
Get Rid of This Annoying Buzzing Sound
Stop flies & bugs from bothering us and spoiling our food throughout the summer months.

This USB Fly & Bug Trapping Device is completely non-toxic and safe for anybody to use! Say goodbye to chemical sprays!

This captures any flies, fruit flies, mosquitoes, and all other annoying bugs!
The Most Convenient And Effective Method
Place sugar water or soft crumbs of food in the five bait stations located on the trap. When the flies are feasting, the rotating arm sweeps over them to trap them inside.

They fly into the collection tray where they die after a few days. Unplug the red stopper on the bottom to empty tray.

Environmentally friendly, safe and does not use chemicals to catch flies.