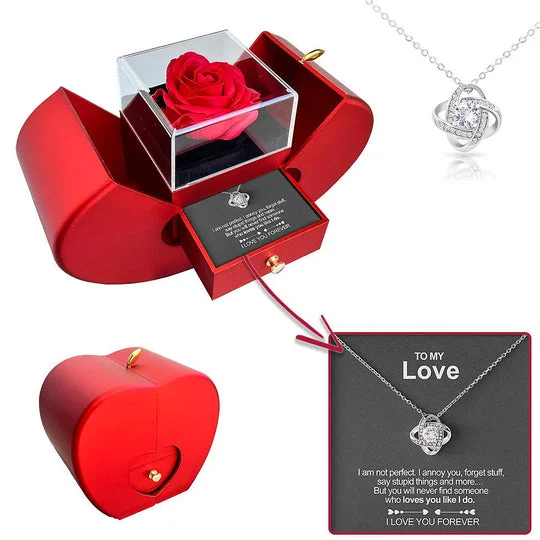 ♥ Boxed Gifts: You can't put a price on a gift that matters. This beautiful silver cubic zirconia necklace with rose gift box is the best gift idea for women, girlfriend, her, mom, wife and your loved ones. Birthday, Anniversary, Valentine's Day, Christmas gift rose gift.
♥ Beautiful necklace: silver cubic zirconia necklace. durable. Definitely an eye-catching sparkling necklace.
♥ Preserved flower gift box: Preserved flowers are made of high-quality flowers that are absolutely harmless to the human body. Preserved flowers maintain the softness and shape of flowers, can maintain the same appearance as flowers for a long time, and maintain the feel and texture of flowers. Use preserved roses to decorate your bathroom, vanity, living room, family dinner, wedding room, party, or even your office or desk area.
♥ detail:
Height: 0.59 inches
Width: 1.06 inches
Adjustable Chain: 17.71 - 21.65 inches