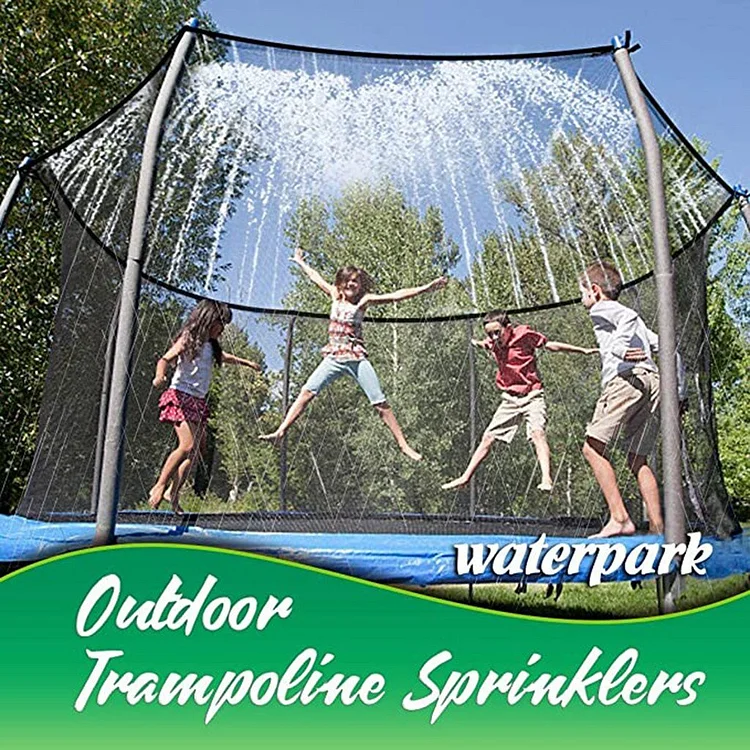 Trampoline Sprinkler for Kids
Summer gift- Now it's time for outdoor games in the hot summer. Imagine preparing this gift for the children's party. Children are going to love you so much. These Water Play Sprinklers will also reduce the temperature on the trampoline by 25 degrees! Let your children have a great time.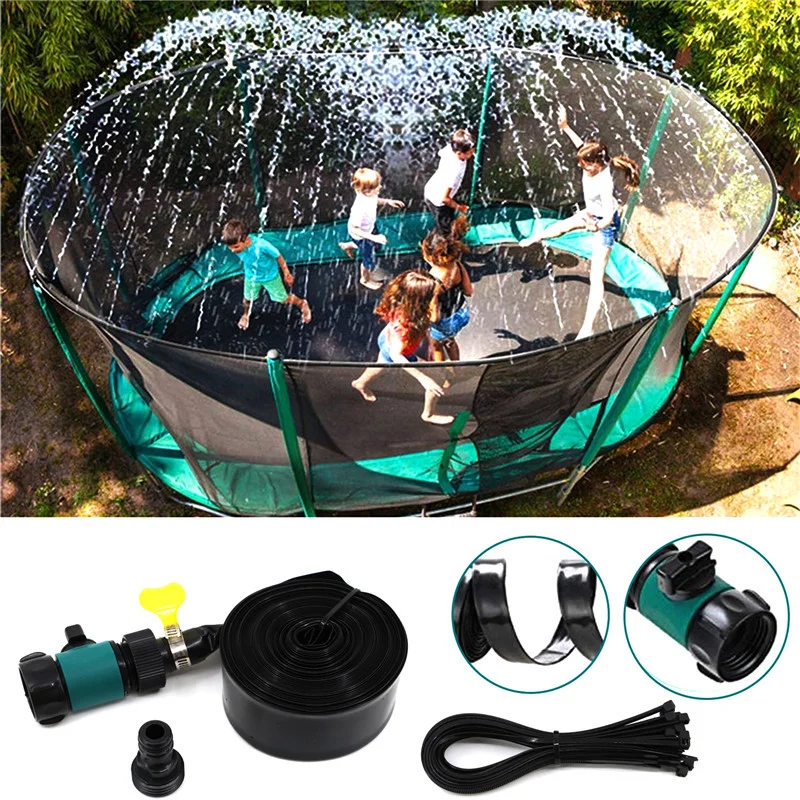 Easy to install - Ties band to suit any trampoline shell size! It is directly connected to the net. Fully assembled systems take less than fewer minutes to install(ties can be Disassembly and reused)In addition they can be used for many other purposes as well.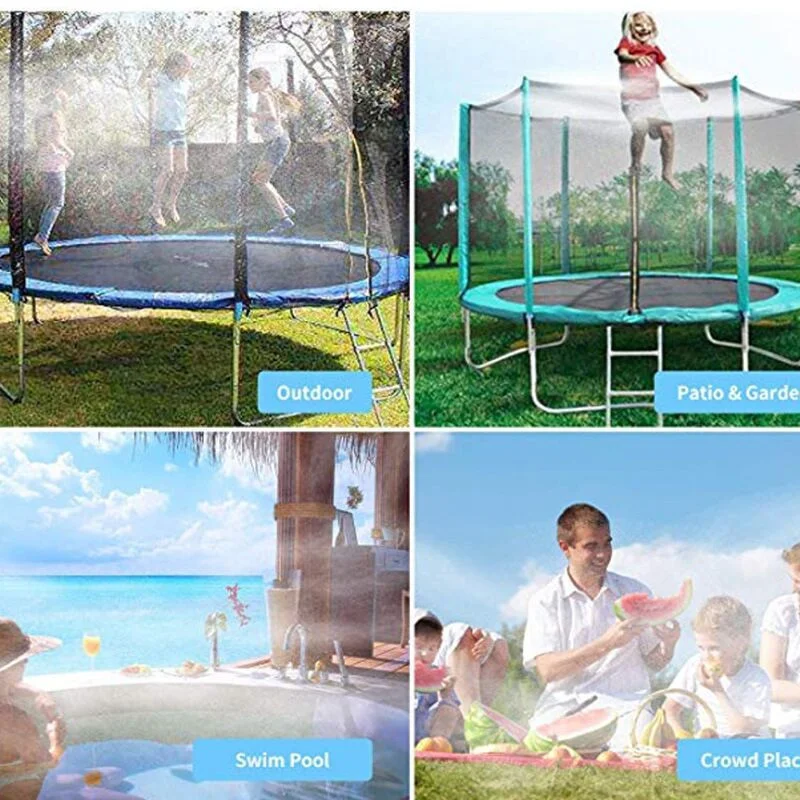 Safe and easy to use - The hose is mounted on the outside of the trampoline net, so your active child doesn't accidentally grab it while jumping; Two kinds of water pipe interface, easy to choose the appropriate interface, and easy to adjust the size of water flow.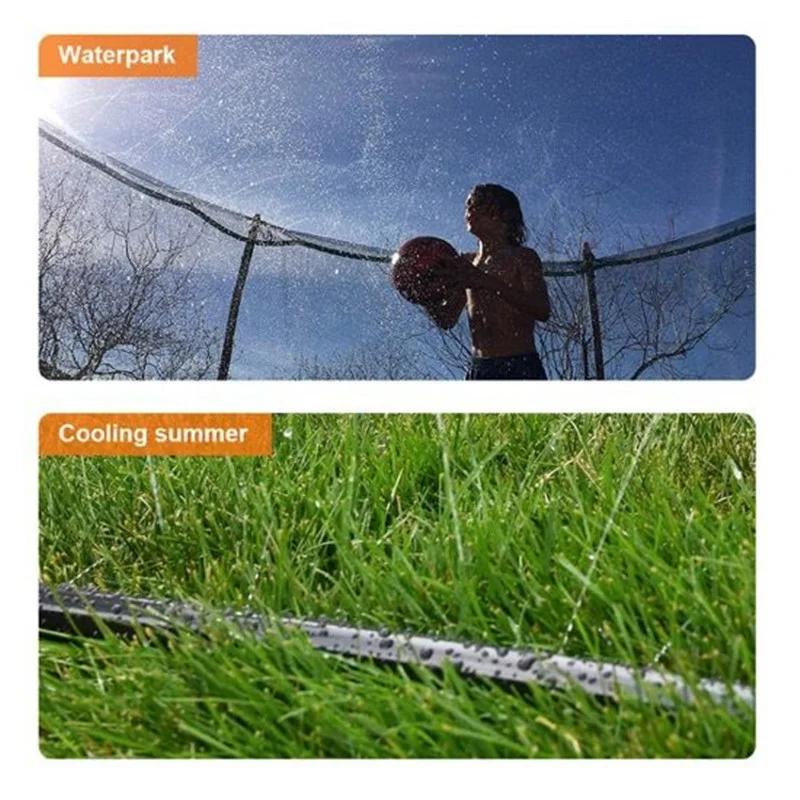 Versatile - Install hose on a trampoline, then connect those to the garden hose, turn on the tap, and let the fun begin. This product can be used not only for a trampoline, but also for garden watering, outdoor cooling, and so on.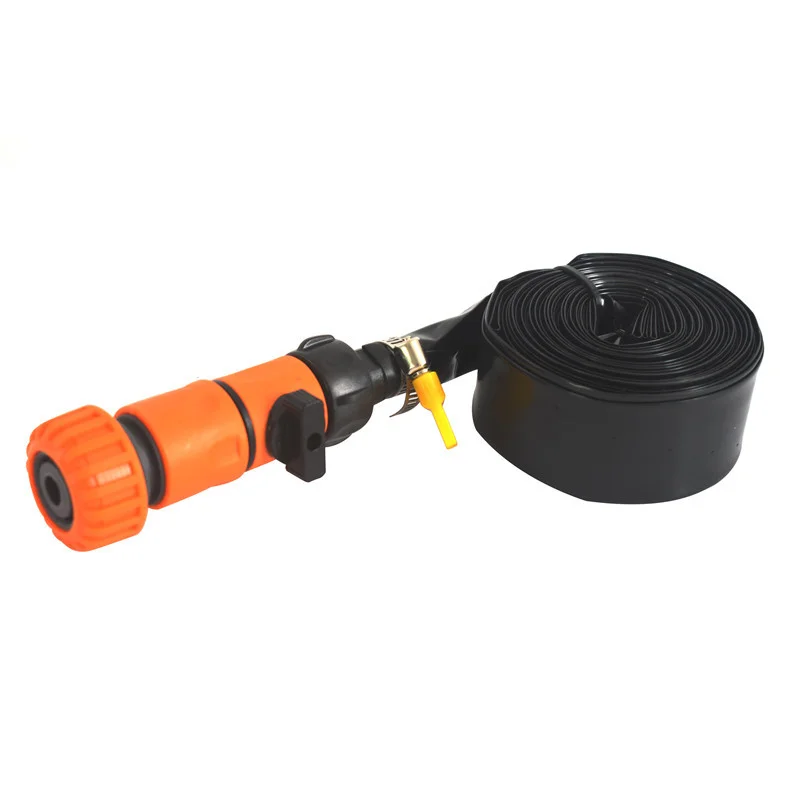 EASY INSTALLATION:
The hose of 49.2ft/15m can fit a trampoline up to 15ft. No tools needed to set up this trampoline sprinkler waterpark, all parts and instruction come in the package for a easy installation.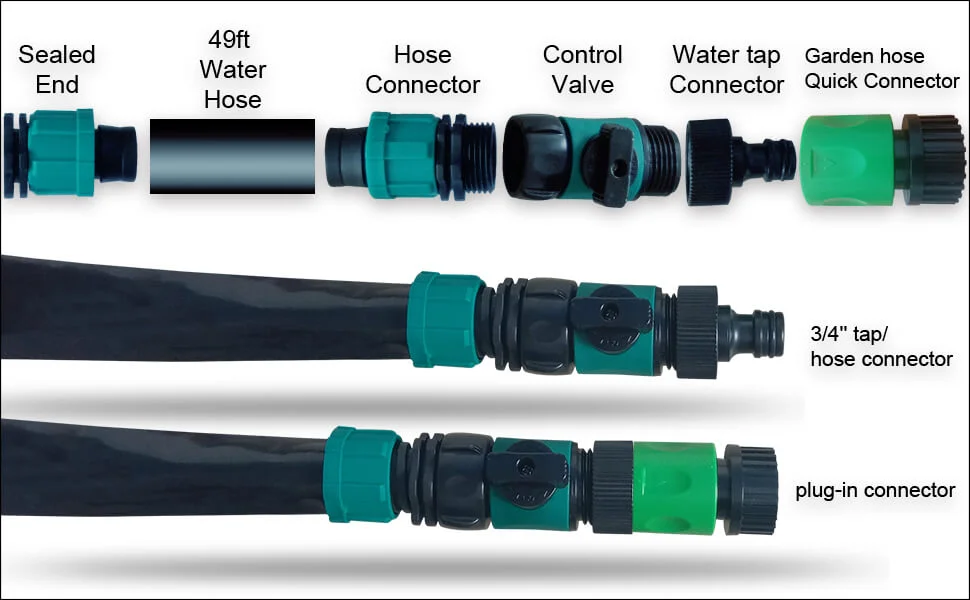 RELIABLE MATERIALS:
The sprinkler is made of durable material PE, which is environmentally friendly and non-toxic. The hose and the connectors are reliable enough to withstand the water pressure and avoid water leakage.