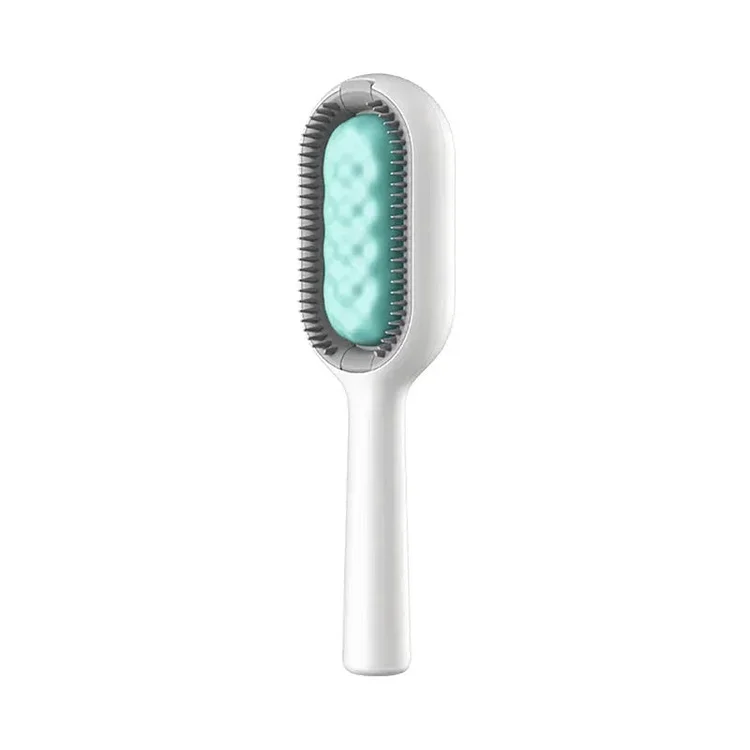 Groom & Massage Your Pet Easily!
This brush is the brand new way to detangle your pets' coat in a scratch-free and pain-free way!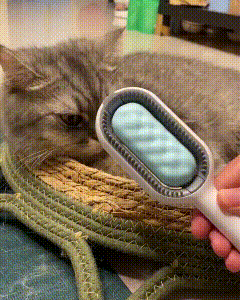 The brush removes up to 95% of the dead hair of your pets and untangles them in just 3 minutes! Get rid of tangles, knots, shedding, and mats in the most gentle way possible!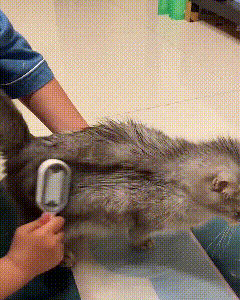 FEATURES
2-IN-ONE GENTLE MASSAGE DESIGN
The 2-in-1 design massages your pets while deshedding loose fur at the same time!
PROMOTES A HEALTHY AND SHINY FUR COAT
Perfect for all fur types! Regular brushing and massaging can get rid of the loose fur to give them a shiny coat!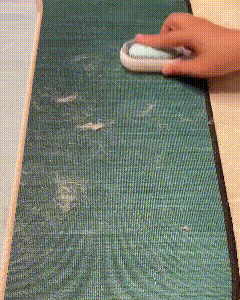 SAFE AND DURABLE MATERIAL
Made of durable high-quality material for a lifetime of use.
SAFE FOR ALL KINDS OF PETS
Can be used on small and large cats, dogs, and other fun-loving pets!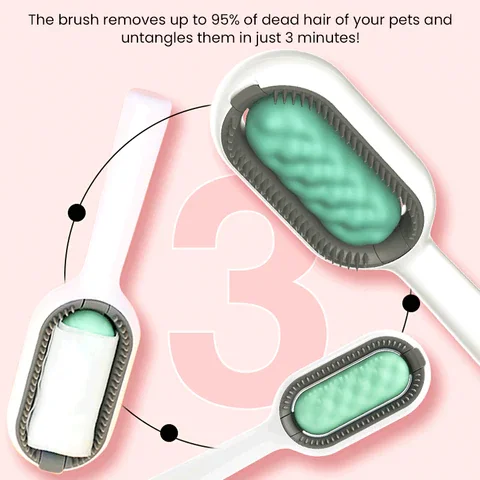 SPECIFICATIONS
Color: green, pink
Suitable for: long-haired cats, short-haired cats
Weight: 130g / 0.3lb
Size: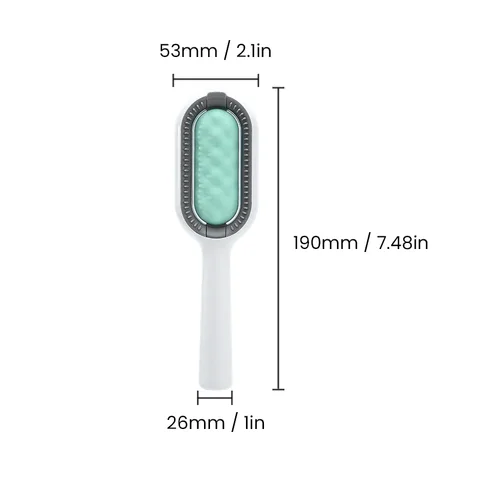 PACKAGE INCLUDED
1 × Universal Pet Knots Remover
Alt