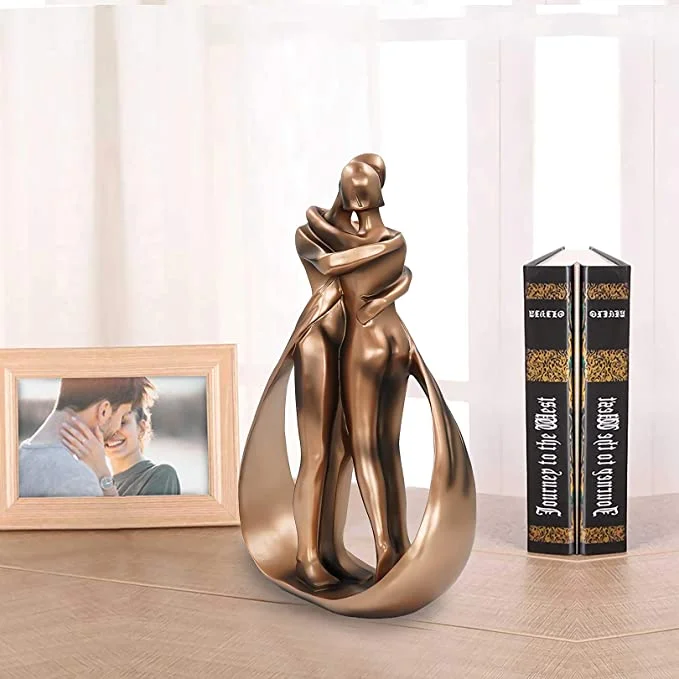 A romantic figurine in the form of a statue--- It is a beautiful reminder of love, kindness and mutual respect.

❤ The statue of this sweet couple, who passionately embrace and kiss each other, promising their future together❤.

This romantic figurine is rich in human feelings and depicts the power of intimacy and love. 

Memorable decorative statue ornament for living room, bedroom, bookshelf or office desktop
 
Anniversary Sculpture---- This anniversary sculpture is made of resin and will develop a unique texture over time, just like our marriage - day after day, our love for each other will grow!" .
Also a lovely, romantic and creative way - can be a very special gift for her/him, your girl/boyfriend or wife/husband on their wedding anniversary or other anniversaries.
 A gift with perfect value meaning - as an engagement gift, wedding gift or anniversary gift for Valentine, couple or bride and groom