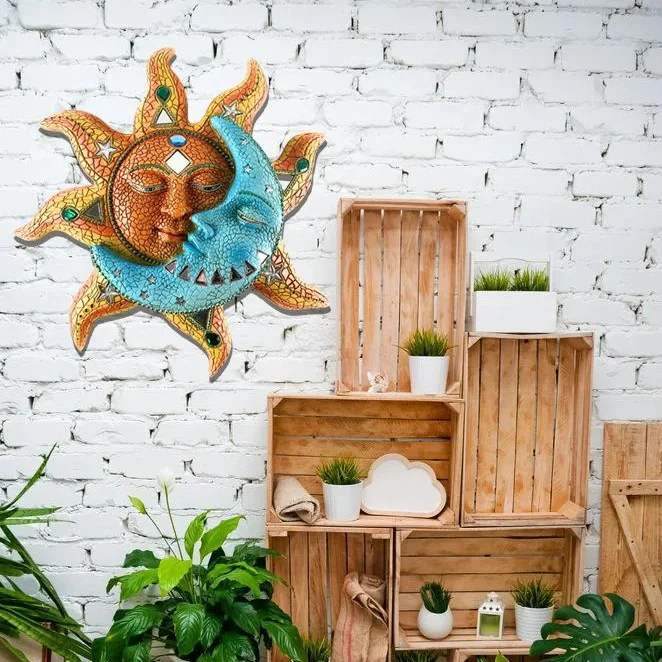 Add a celestial accent anywhere with our Verdigris Sun And Moon Wall Art - it's perfect for porch, patio, garden retreat or inside.



This unique accent features designs cut into the metal for added texture and interest. The blue crescent moon encircles the muted copper and verdigris sun for an ethereal piece that will enchant any space.

Painted metal, for use indoors or out. Handmade by artisans in Bali.
Handcrafted in painted metal
Celestial wall art accent
Cut out designs add texture
Large size is eye-catching
Painted copper and verdigris finish
Use indoors or out
Size:12in